Karii & Ekii are the beautiful custom creations by Tomodachi Island. Once again highlighting why Emelie Jensen is on top of the customising game right now and her drawings well insane talent.  Kidrobot Dunny's are Emelie's is her choice of platform and what a gorgeous outcome she has done. Karii & Ekii are from the Creatures of the Whispering Woods, each custom has their own story to tell, which we love reading and makes the custom more appealing with a personal touch. 
Ekii
"Ekii is a shy little creature. Part of the species Snubble Folk. He is very small, about the size of a house mouse and his favourite thing to do is to build little nests inside of old tree trunks. Don't think that his nests would look anything like a mouses though. Oh no, Ekii spends allot of time planning and gathering the perfect materials for his nests. They may be small but oh so grand! He is a craftsman and his handy work is quite impressive. Maybe he will show us one day, but for now only the Snubble folk of the Whispering Woods will truly know what his creations look like, as they are the only ones he work for."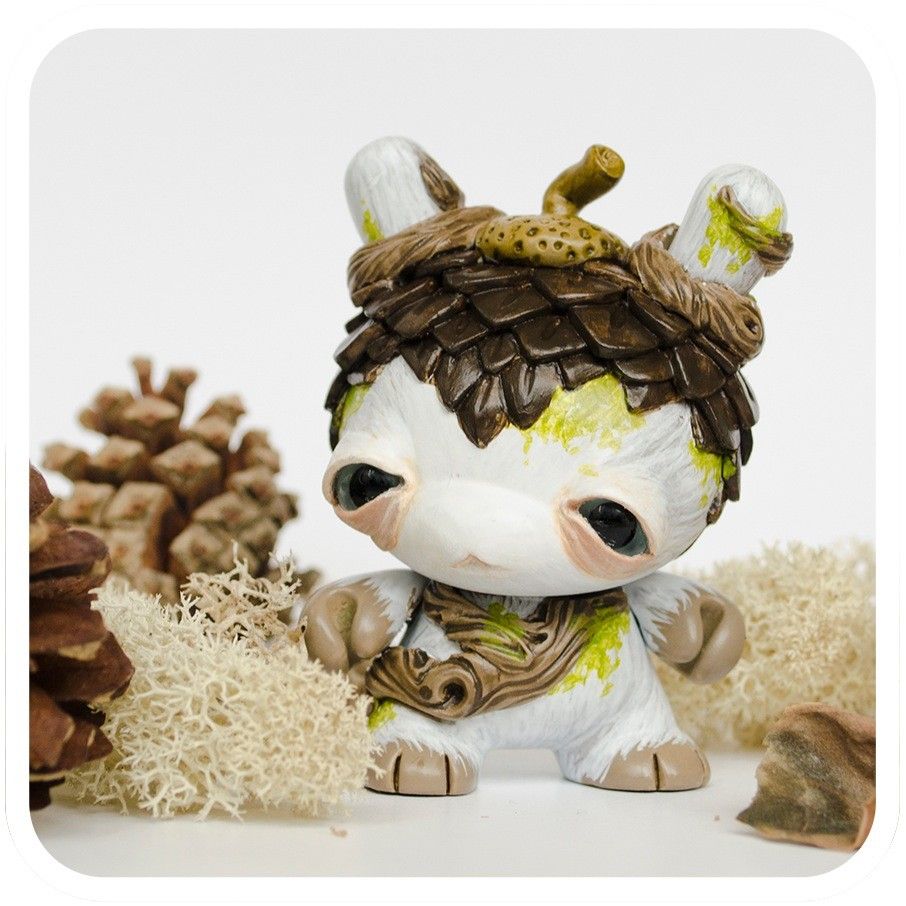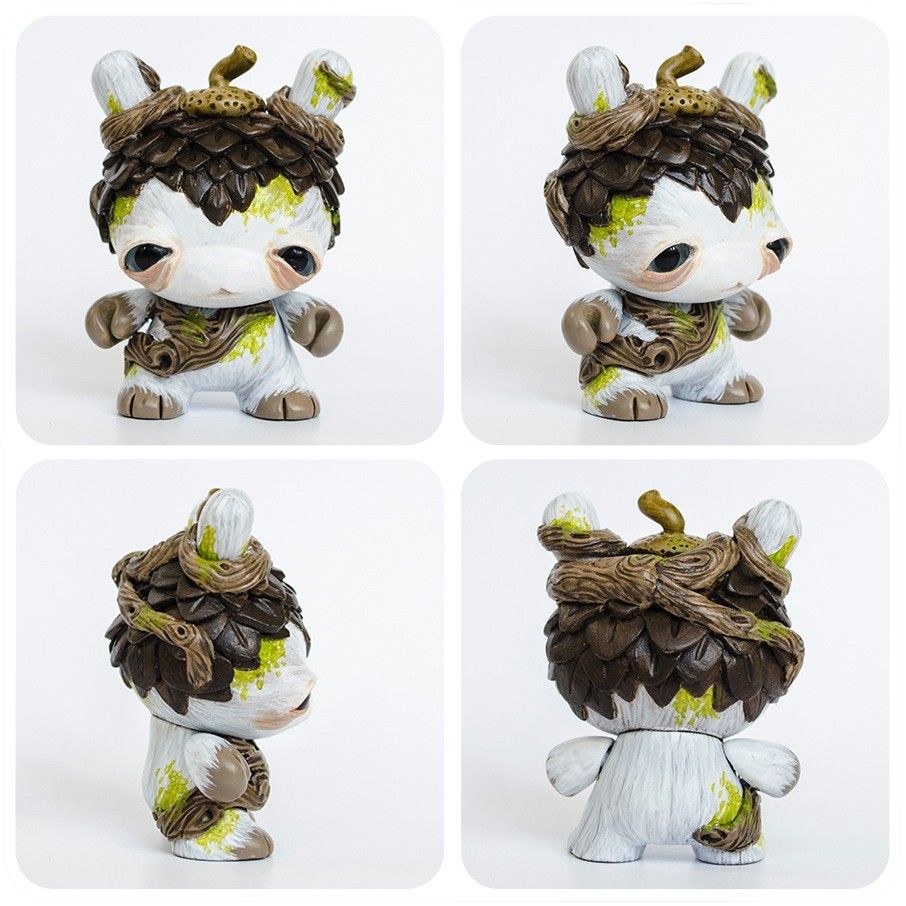 Karii
"Karii comes from the northern part of the Whispering Woods. It is slightly colder here but his coat is thick and warm. Karii is part of the Deer Folk tribe. This tribe always travel in heards through the woods. Just like deers they are always on their guard and they can be quite hard to spot. They specialize in camouflage and melt in with their surroundings really well. Not much is known about them as they tend to keep to themselves. Maybe they will let us in one day, but until then, lets enjoy their beauty from a distance."
Visit her WEBSHOP  http://tomodachiisland.com/shop/ to pick up Ekii and Karii both priced at £65.
Find Tomodachi via Faceboook, Instagram and check out her Etsy store HERE which has some cute and awesome accessories and customs