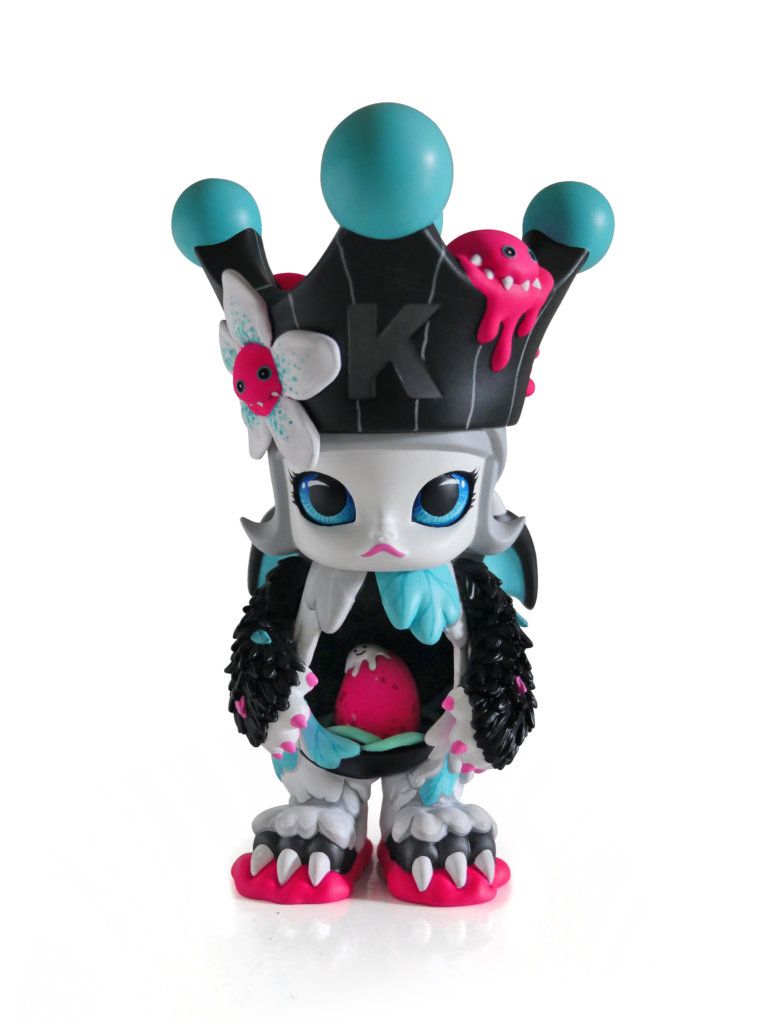 What's that they say about absence makes the heart grow fonder? That sure is the case for artist Bjornik who has been out of the art game for a little while now. Taking a break to clear the shackles of life. It's sometimes very much needed. To take a breather and concentrate on the finer priority of life. Finding time to focus on customisation, Bjornik is back with an awesome commissioned custom on the Erosion Molly platform in form of K.
A triumphant return by Bjornik, right? The Erosion Molly platform is perfect for Bjornik's whimsical style. The colour palette is perfect. The blues & pinks making each other pop just that bit more vivid. We love.
This is for a toy collector who is undergoing a magical transformation. I've always been intrigued by the figure. It's like shedding and morphing into a magical creature, which I think is a good representation of its owner. And I can't wait what comes out of that egg; only she knows! And I'm just honored to be part of her journey.

Otto Bjornik, Jan 2020
Check out the different angles of K below. Are we all happy to see more work from Bjornik, we sure as hell are! Rejoice.
---
Otto Bjornik Social Media
Facebook: https://www.facebook.com/ottobjornik/
Instagram: http://instagram.com/Bjornik
Twitter: https://twitter.com/Bjornik
---
If you want to support The Toy Chronicle, we have a number of options available to you. We have started to stock a wide range of releases that we think you will enjoy. Ranging from production pieces from Superplastic, to original pieces from our favourite artists. Purchasing one of our pins also really help. A quick, cheap way to also support the TTC is by making a small donation. These can all be completed below through our online shop. We appreciate all the support! Thanks!