It's been known for some time, but this weekend it was confirmed. Europe is better than the USA. During the awesome Martian Toys' Space Crab Wars, at DesignerCon, Team Europe (captained by Jon-Paul Kaiser) took down Team USA (captained by Drilone) by a massive 18points. Space Crab Wars was a huuuuuge Custom Show that pitted 40 artists from the USA against 40 artists from Europe. Each piece available in the show was judged by a panel on a points basis. Aaron from Martian Toys totaled up the points and the winners were announced on Sunday. Five places won an award created by Absurd Toys for this special DCon event.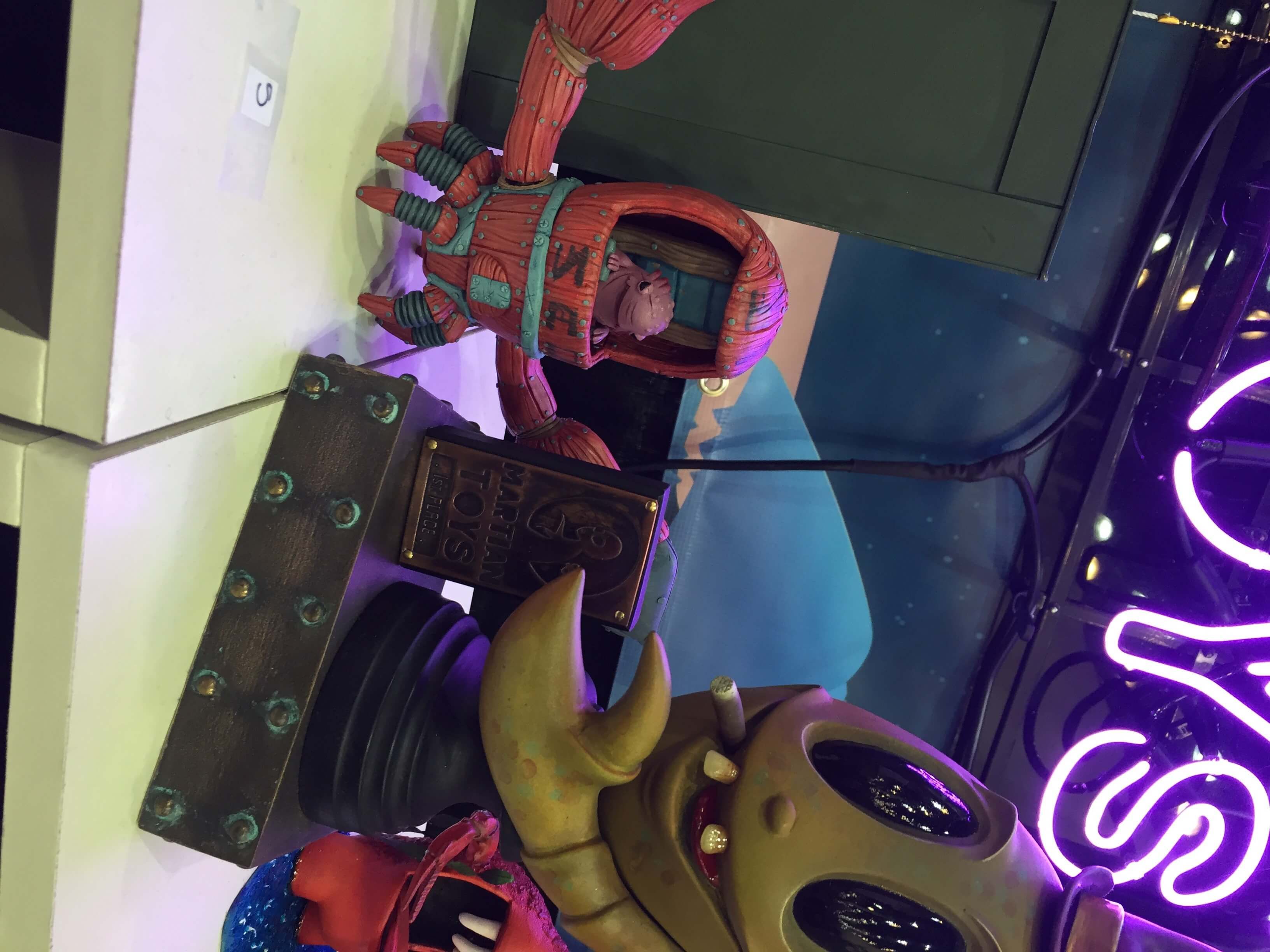 The winner was our good buddy from Leicester, MAp-MAp with his awesome lil fella above. We love it. Well deserved win for MAp-MAp & Team Europe. Congrats to MAp-MAp. We were well chuffed to hear that he'd taken the win, especially considering the epic collection of custom Space Crabs that Martian Toys had put together. With MAp-MAp taking first place, this ensured an over all win for Team Europe & captain Jon-Paul Kaiser. Congrats to Team Europe. If you want to check our MAp-MAp, which you totally should do, then he's over on Facebook, Twitter, Instagram and his own website.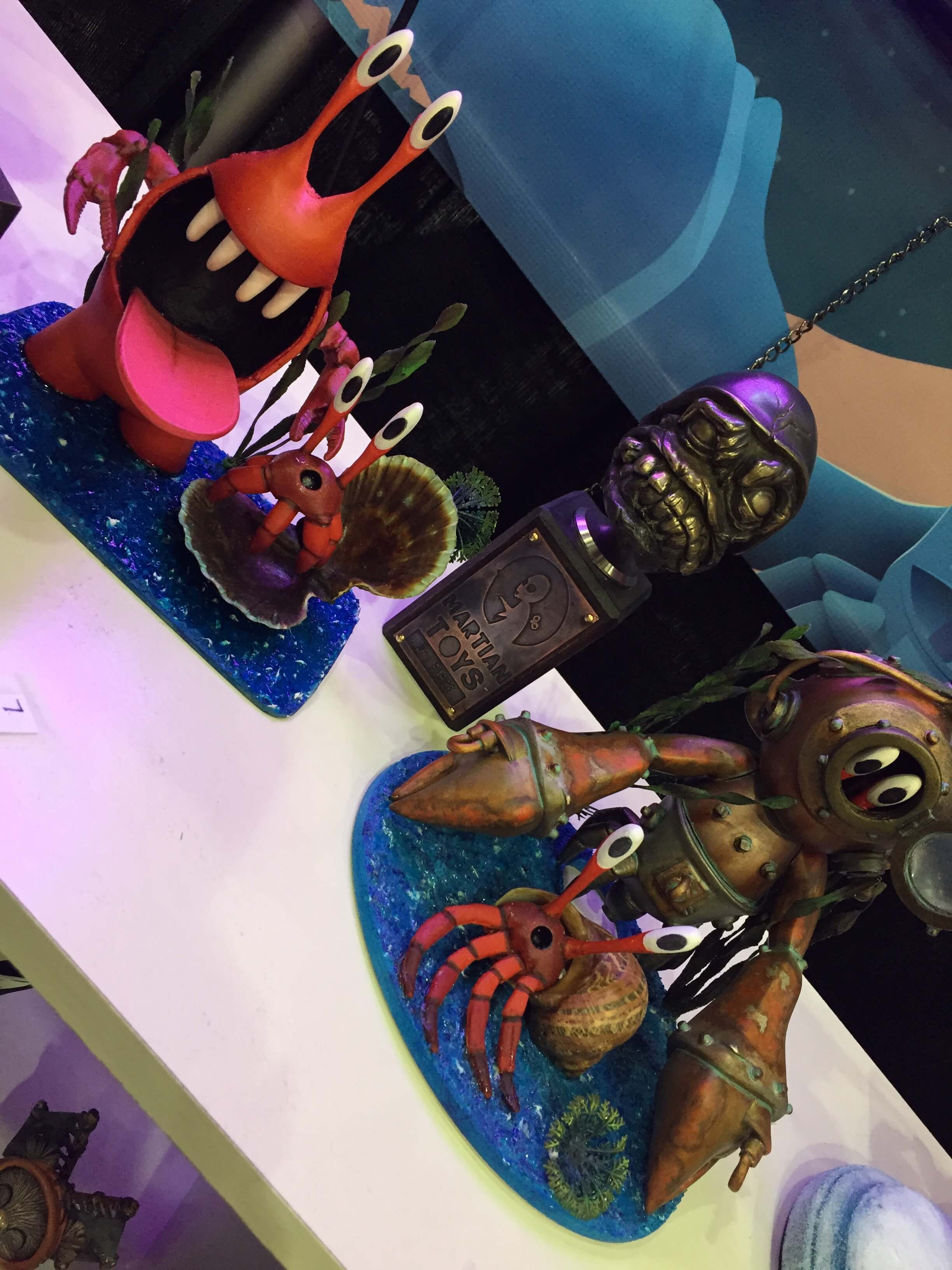 Taking second place was another member of Team Europe, this time coming from Spain. Fer MG. With his underwater inspired Space Crab. Fer MG has gone big with this custom. Well deserved 2nd place. Congrats Fer MG! Go check out Fer MG on Facebook, Twitter & Instagram.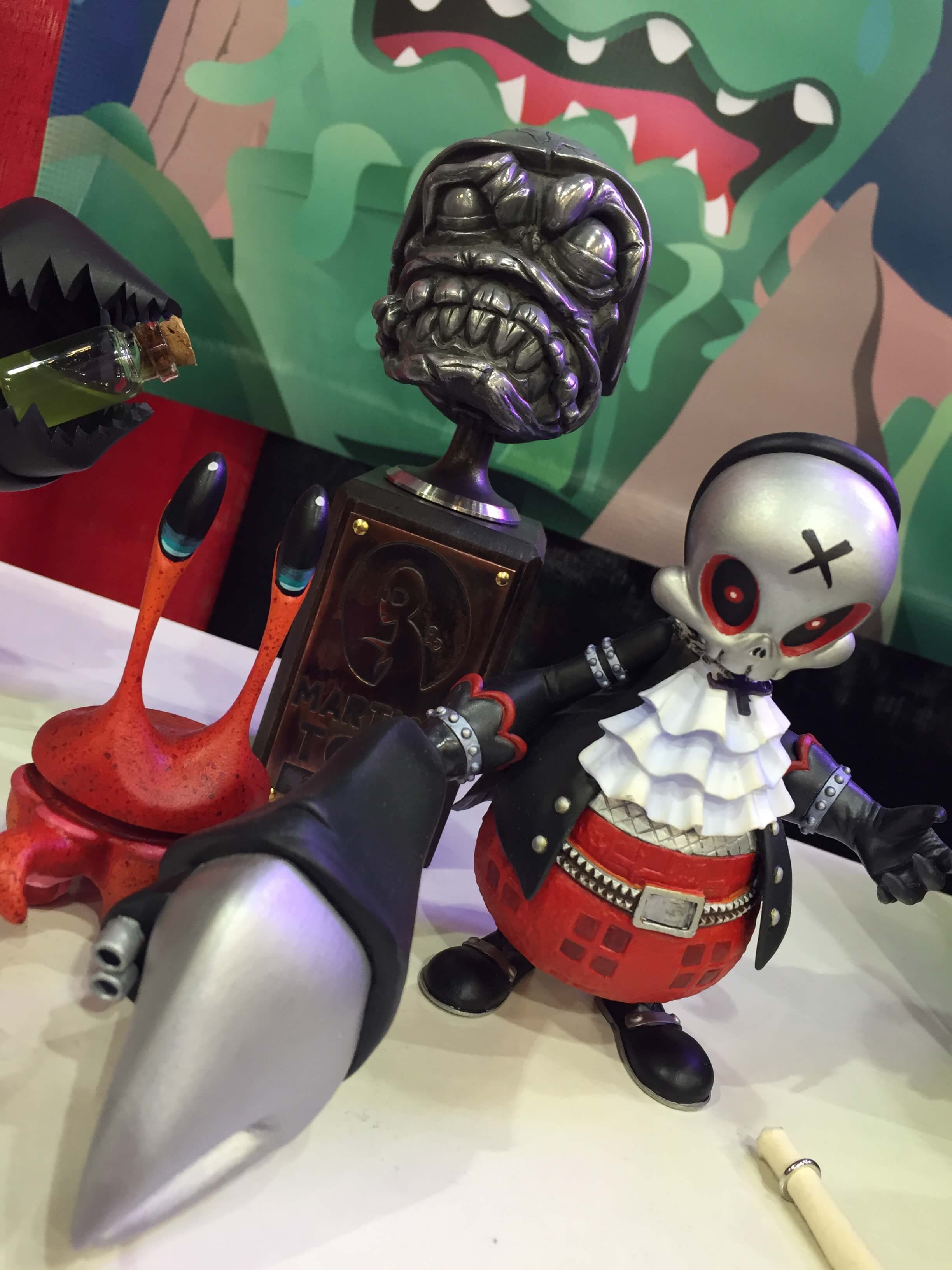 Team USA had some representation in the top 5 with spaces 3rd & 4th. Third place going to the uber-talented Daniel Fleres. Taking the Space Crab and fusing it with Brandt Peters' Skelve. A very noble custom. Congrats Daniel! Daniel can be found on Facebook, Twitter & Instagram.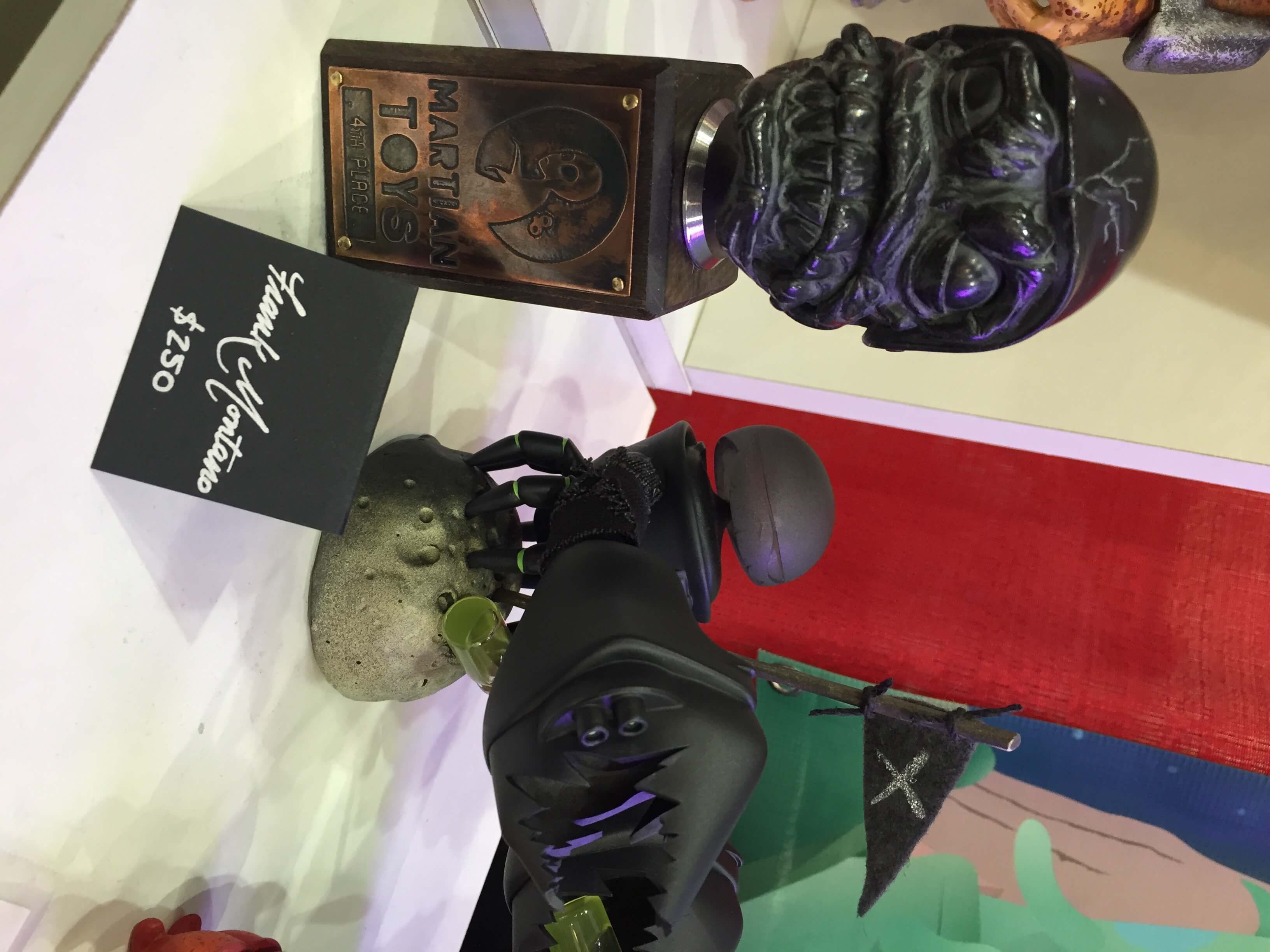 Fourth place goes to our boy Frank Montano. Placing fourth for Team USA. Another beautifully deserved win for Frank. We had the pleasure of meeting Frank at DesignerCon, and we can confirm he is a sound chap. You should definitely go check Frank out on social media – Facebook, Twitter & Instagram.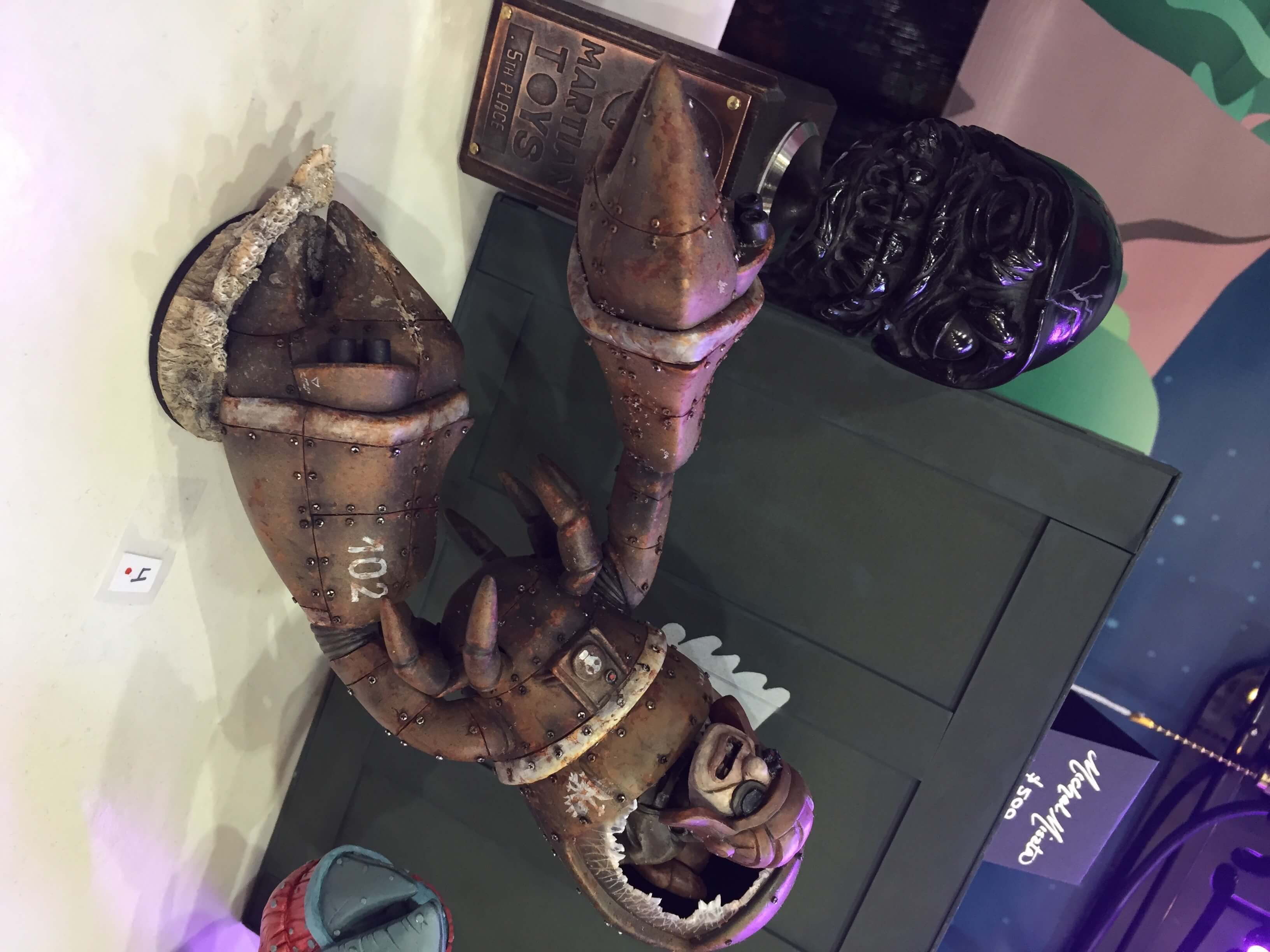 To tie up the winners of the Space Crab Wars, we have Fifth place which went to Team Europe! Polish, but based in Ireland, Michal Miszta took fifth place with this incredible, incredible custom piece! Congrats Michal! You can check out Michal on Facebook and Twitter.
As we mentioned there was a whole bunch of ace customs for the Space Crab Wars, so we snapped a couple of pics for you to enjoy.