So I guess you're wondering who is Paulus Hyu Susanto? He's a toy addict just like the rest of us, who loves to collect and make things. But his full time job is being a specialist wedding photographer in Indonesia and a dam great one I must say.
I stumbled on one of his designs from Instagram over a year ago, a design called Nimbus. Nimbus is a toy version of his beloved French Bulldog. I was on the hunt for a Nimbus, but sadly yet again, found out far too late!
Size 5″ resin
He gave a couple of Day Dreaming Nimbus to our UK artists  Squink and Jon Paul Kaiser to customised. Both designs which I adore.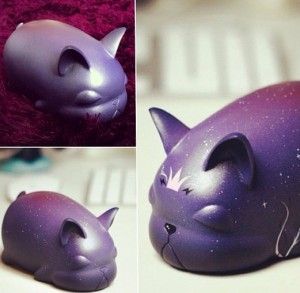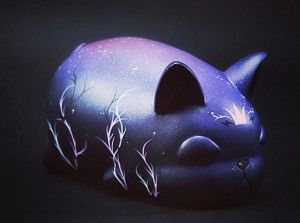 Always great to see Squink's clean tight lines and he's really made Nimbus look like he's sleeping among the galaxy of stars. Pleasure to see the colour choice too.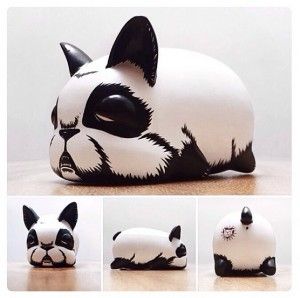 I was wondering how JPK was going to make his magic on Nimbus! And what did he do?  A panda! Nice nice,  always using his trademark  style. Love the touches on his feet and backside.
Find out more
Just heard that Paulus is doing a collaboration project with FullFill Artplication,  a Jakarta based creative work group, to do a joint release of Nimbus. We will keep you updated on the release date.
This should retail at $100 USD and limited to 20  Nimbus at Paulus Shop HERE
10 made available to  FullFillisme  store  HERE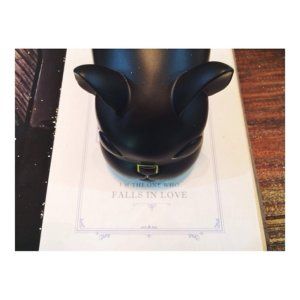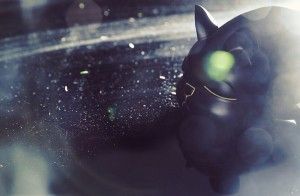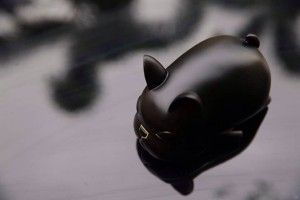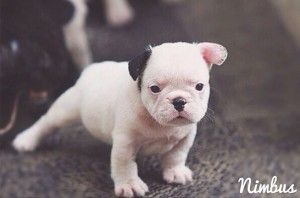 Paulus Hyu Susanto  also has a huge collection of designer toys but sadly his toy room isn't ready, so lets hope when it's fully ready he can show us all his collection along with all the crazy customs.