JPK was commissioned to do huge set of five custom Dunny's for one client the chosen theme was Artist. This must of been a tough ask of JPK and hell of a lot of research I am guessing. Anyway  style is split roughly down the middle, with my JPK on the right and my appropriation of the artist's style on the left of the Dunny.
They are:-
Leonardo Da Vinci (for whose style he referenced his line drawings, specifically his anatomical sketches).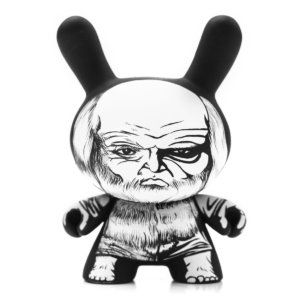 Francisco Goya (whose dark and surreal themes are a big inspiration, for this he referenced his charcoal sketches).
Pablo Picasso (for a long time JPK favourite artist, here using his early cubist, blending his later more surreal work).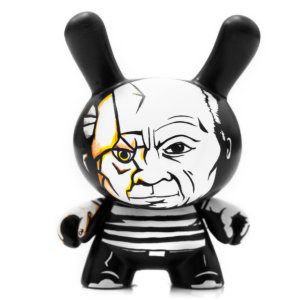 Salvador Dali (to JPK he's the original Pop Artist, with his easily accessible style and cultural/pop references).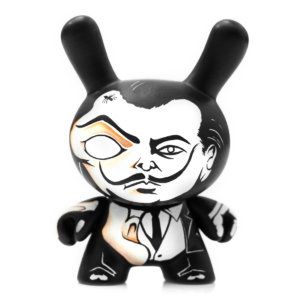 Francis Bacon (now JPK favourite fine artist).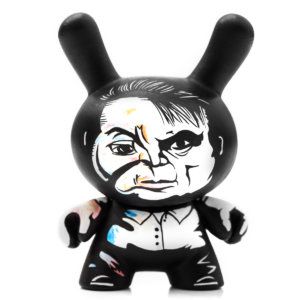 I really wonder who the collector is? must be a happy person with the five.