Casting some brightness in the dark times, Candie Bolton is supporting and raising awareness for Black Lives Matter. Joining the Independent Artists for Black Lives Matter Candie Bolton has painted a 9″ Hello Kitty one-off for @ia4blm charity raffle! The original was designed by Candie in collaboration with Sanrio and Kidrobot and now it's been customised for IA4BLM in Candie Bolton signature style.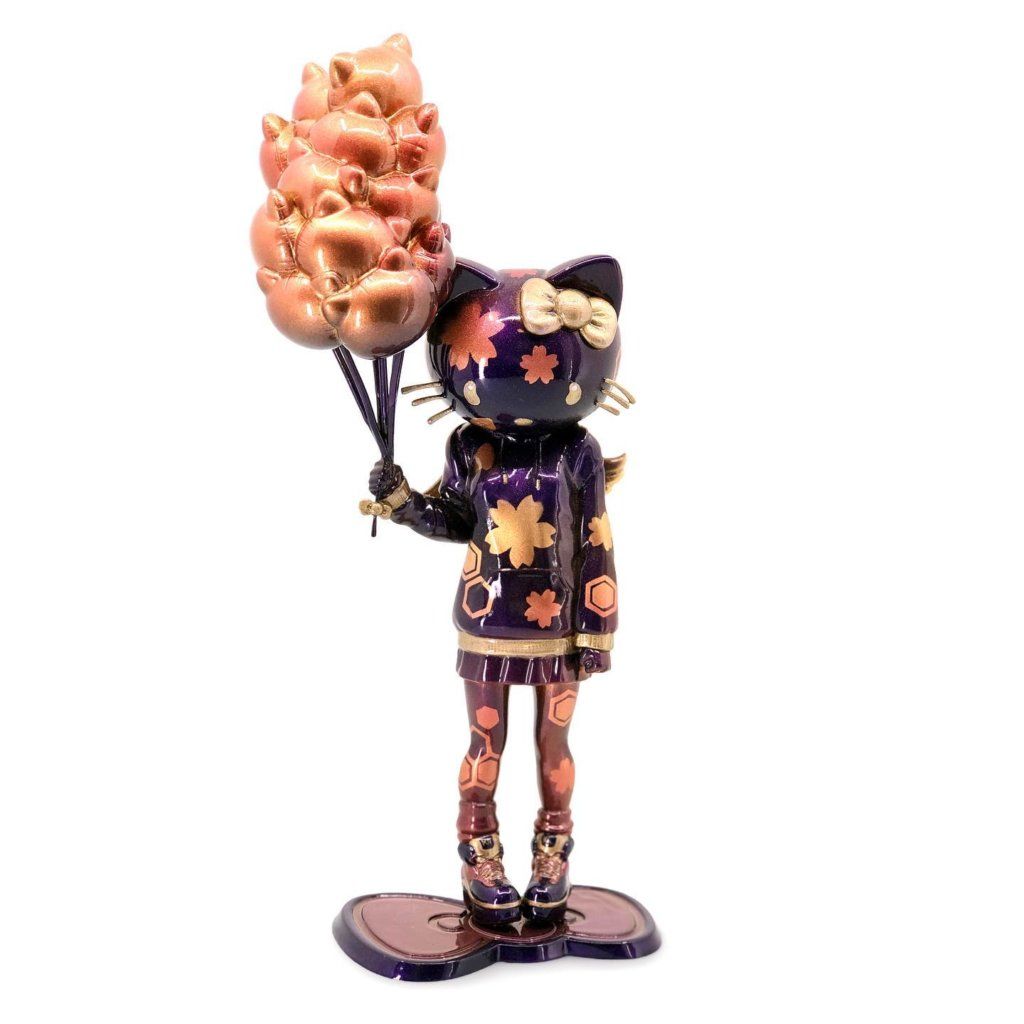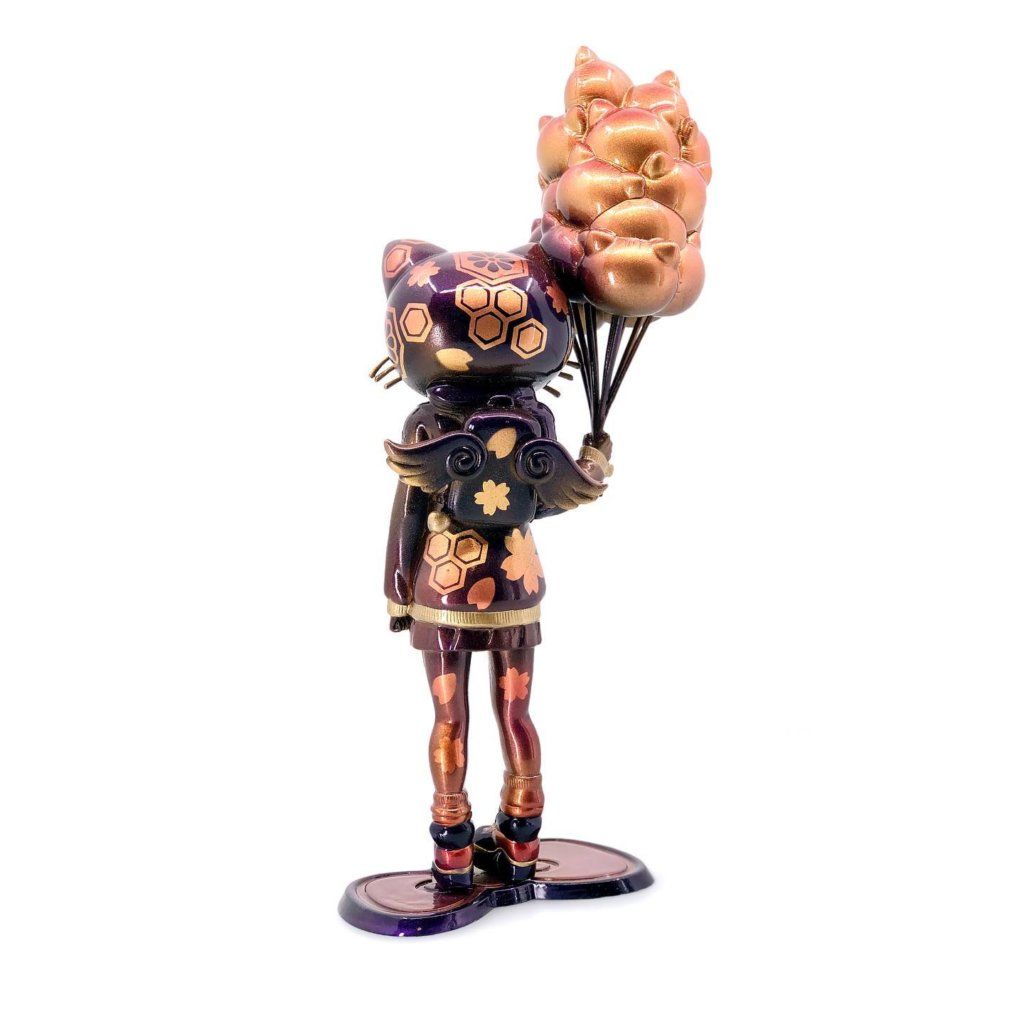 To enter donate anytime before July 4th to a BLM organization/charity of your choice. Every $5 donated count as 1 entry. Please don't hesitate to ask Candie or @ia4blm if you have any questions about the raffle process.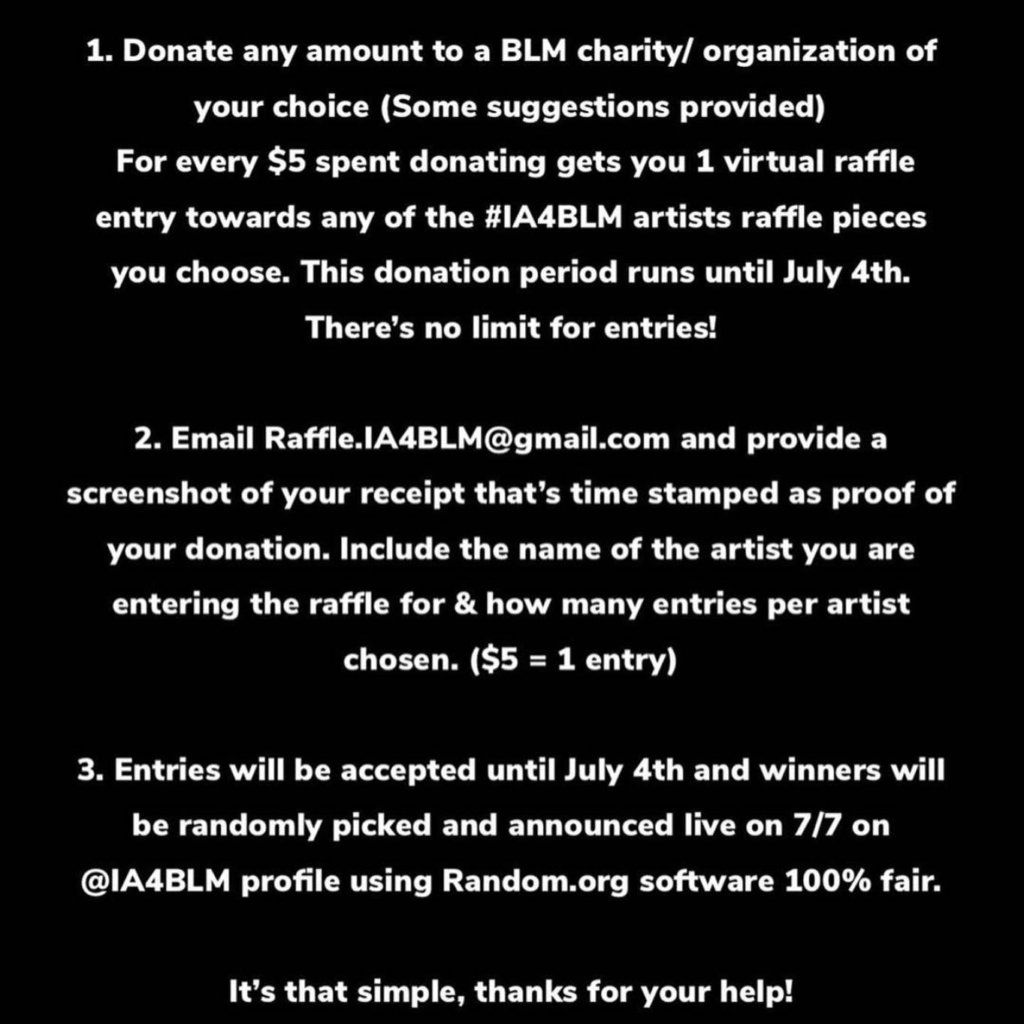 About IA4BLM
What is IA4BLM? ~
Independent Artists For Black Lives Matter is a concerted group effort from artists in and around the designer toy world to make a meaningful contribution to aid in the fight against violence and systematic racism towards black people. We have invited like-minded artists who want to make a difference by using their medium to express themselves.
The artists will donate customized toys, one-off variants of their existing platforms, rarer production pieces and original 2D art as their contribution. These pieces will be available by a computerized raffle system.
What are the charities involved? ~

We are not working directly with any charities. We are merely working as an in-between, suggesting charities for people to give to during this tumultuous time in our collective history. Black Lives Matter as a movement is the central idea that this will benefit. We wanted to leave it up to the people making the donations to research where they would like their money to go. BLM is the spirit of the cause but people have their own preferences. At the end of the drive we will announce each individual charity and how much they received as well as the grand total that we collected as a community.

NO MONEY WILL BE HANDLED BY IA4BLM. People will receive a unique number associated with their name that works as raffle tickets by making donations directly to charities that contribute to the betterment of black lives. When the Giving Period opens, people will make their donations to the charity of their choice and then email scans of the receipts for the donations to our designated email address.
* NOTE: THE EMAIL ADDRESS IS NOT POSTED YET AND THE GIVING PERIOD IS NOT LIVE. If you would like to participate in these drawings, please make sure that your donations are made during the Giving Period.
For further info visit https://www.facebook.com/ia4blm/
https://blacklivesmatter.com/ https://secure.actblue.com/
#BlackLivesMatter was founded in 2013 in response to the acquittal of Trayvon Martin's murderer. Black Lives Matter Foundation, Inc is a global organization in the US, UK, and Canada, whose mission is to eradicate white supremacy and build local power to intervene in violence inflicted on Black communities by the state and vigilantes. By combating and countering acts of violence, creating space for Black imagination and innovation, and centering Black joy, we are winning immediate improvements in our lives.
Check Candie's beginner's guide to airbrushing vinyl toys and sofubi!
Need a custom from Candie? drop Candie a line via http://www.candiebolton.com/ Facebook ,Twitter and Instagram.
You can get your daily Designer Toy fix from our TTC Mobile App. It's free too! FREE! Download on the iPhone or Android smartphones. Search for "The Toy Chronicle" and all your Designer Toy wishes will come true! Pretty much.
Did we fail to mention IT's FREE.