Get ready to be stunned again by the great  JPK! It's always a great day when we get to see some of his new work and better yet when it's on a different platform. We present you the Horselington Ride-on custom;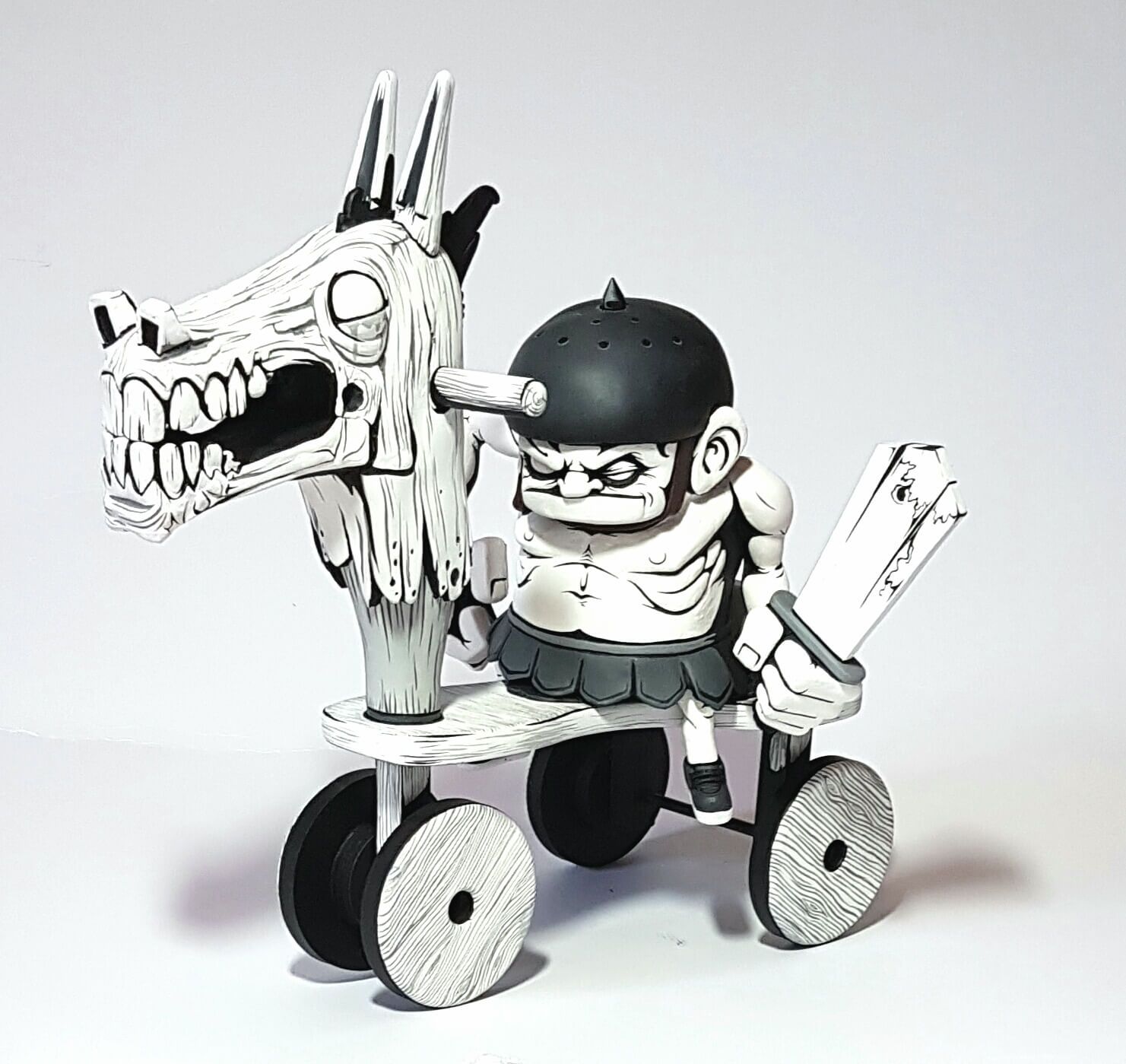 This amazing work was made for a private customer who collects Horselington figures. JPK drew inspiration from the military cavalry, filtering it through low rider and hotrod culture and then skate and scooter to end with this original montage!
You too can get your own JPK custom work, get in contact with him via Email to get on to his commission list. Tell him The Toy Chronicle sent you 🙂 Don't forget to check out JPK on Facebook, Twitter & Instagram.