[frame align="center"]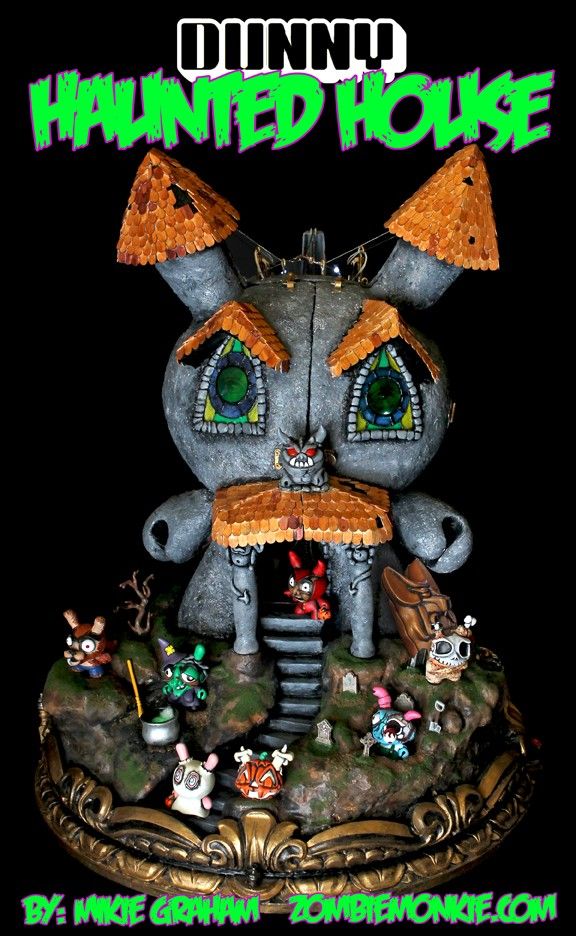 [/frame]
You may have seen photos of this at DCon last year (or maybe in real-life if you're super lucky), but this custom by Mikie Graham is a whole new level of awesome. With moving parts and working lights, it's not only fun, but super gorgeous too!
[frame align="center"]
[/frame]
This Mega Dunny features custom-made stained glass windows with holographic "haunted" eyeballs; can be opened up and supported by moving the porch pillars and reveals its ominous halls within through removable front doors.  Not only is it a giant custom Mega Dunny, it also has 18 unique custom monster Dunny's for you to enjoy; each one having their own magnets to allow for easy placement on any of the magnetic platforms around the house. Hanging from the rear of the roof is "Frank's" platform, which can be winched up and through the opening in the roof by a chain driven mechanism.
[frame align="center"]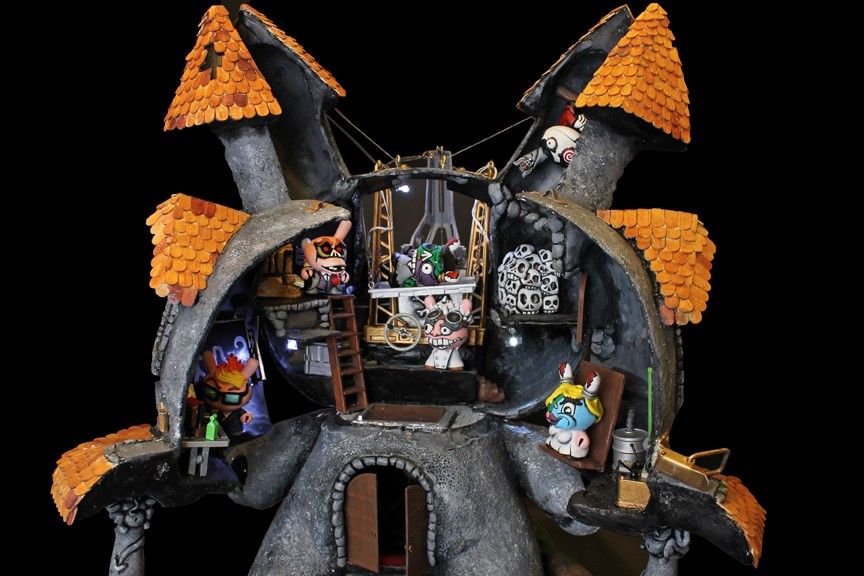 [/frame]
There are 4 custom lights, inside and out, that are wired to a custom programmed Arduino board to create candle flicker, strobe light, black light and normal LED light effects. The "Black Lagoon" lake features a removable resin 'water' top, as well as black LED lights hidden below to charge "Gills" GID resin body.
[frame align="center"]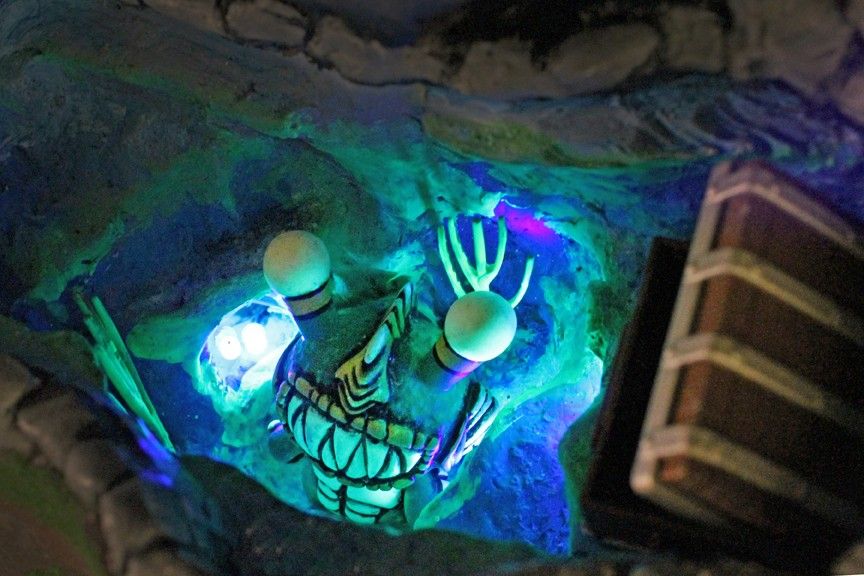 [/frame]
The Haunted House rests on a foundation of hand-carved, antique wood and the whole piece together took a year to finish, from concept to completion. So, now that you're in love with this epic custom you'll want to know where to find it. On Mikie's store, here, you can purchase this beast for $2,500 (£1,655 ish).
The pictures above are just a smidgen of the wonders you can see from this piece. If you want to get up-close and personal with the Haunted House then you can watch the DCon video here, or, if you want somthing a little creepier, you can check out Mikie's video below…
[youtube url="http://youtu.be/snAgqcjQstY"]