Catalonian artist Flüke Graf has a new custom ready to eat your brains! Based on the popular series/graphic novel The Walking Dead, Flüke used the peculiar Dunny Sword Swallored (2012) body to create a Dunny Walker/Zombie and the result is amazing!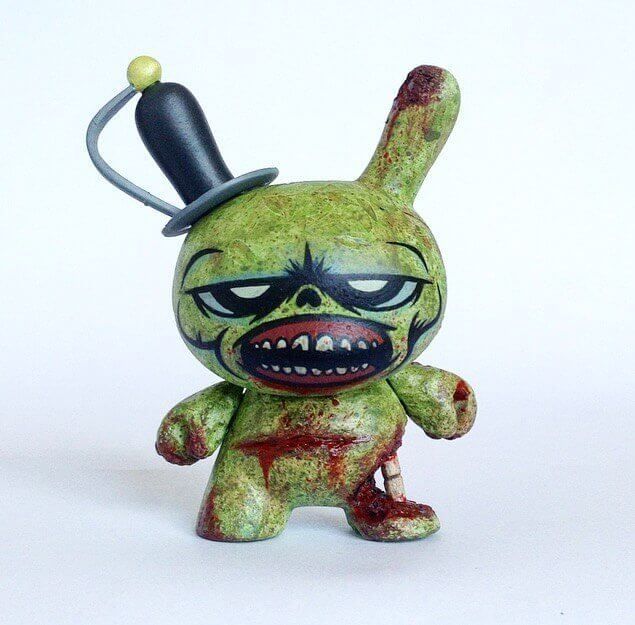 [slider source="media: 46623,46624,46625″ limit="100″ width="640″ height="640″ title="no"]
Amazing textures and colors. Great job recreating a zombie Dunny, check out that leg bone detail. Comes with a base, creating a mini diorama, the zombie rises from the grave!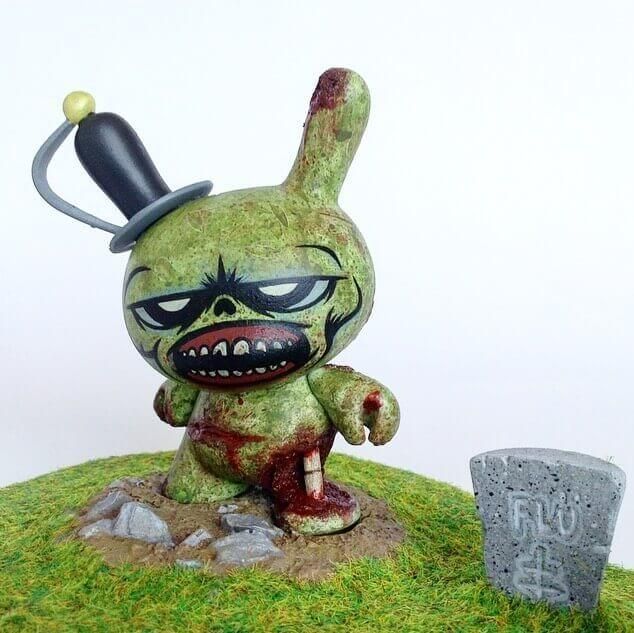 The Walking Dunny was a comissioned work for a Swiss collector, but you can always contact Flüke Graf via Facebook , Instagram and http://www.flukegraf.com/.