Earlier on in the week, our jaws dropped when Broken & Blue Fairest of them all custom by Jon Paul Kaiser was revealed and now an ENCORE is here. Irezumi themed JPK blesses Djohan x Mighty Jaxx  "Fairest of them All" with a body wrap painstakingly hand-painted by JPK. Snow White gets a Japanese "Irezumi" theme this time around and boy the amount of depth JPK has given her is cray!
This is Irezumi Fairest Of Them All, using the beautiful figure by Djohan and Mighty Jaxx again, and this one was actually the first of the two JPK completed. She has an almost complete tattoo bodysuit wrapped around her entire body and though she appears very colourful, the palette is actually very limited to give her a more uniform look. 
The question now, will there be a Jon Paul Kaiser x Dohan x Mighty Jaxx official production?
Not available to purchase. Looking for a commission from JPK? He's just opened up 1 of his spots on his list! message on his Instagram HERE or Facebook HERE to get onto his commission list.
Find JPK on Instagram and Facebook.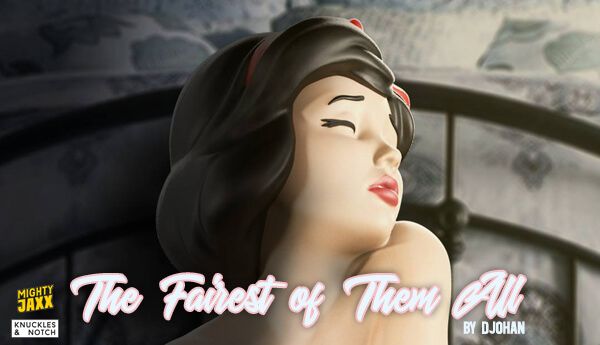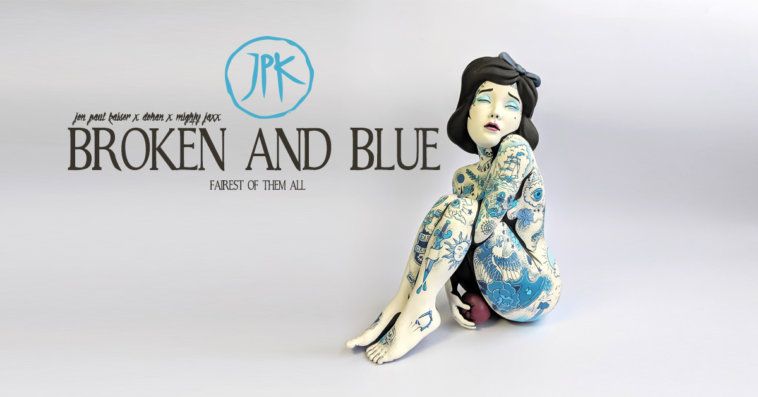 ---
---