Indonesia based artist Abraham Derri deri637 of Meijin Toys has called upon the one and only Fiona Ng for a collaboration. Mira, an original character designed, made Abraham gets transformed into a stunner of a cyborg in Fiona's signature colour palette. We are in love with the colour combos as well as the semi-transparent legs and head. Can we see the new production run of this version?
Mira's OG colours are black and orange, but a few months ago, I asked if they could paint a custom Mira in a similar colorway as my EV character, blue/silver (seeing as they're both sci-fi space cyborg ladies of sorts )
I couldn't be happier with the result. Though the chunks of color are in the same general areas, the choice of pearl/gloss paint and clear resin really separate the styles between the two characters. Mira's head also refracts light really nicely, while EV's mostly sparkles 
They're also both about the same scale (Though EV's a bit on the short side ) – Fiona Ng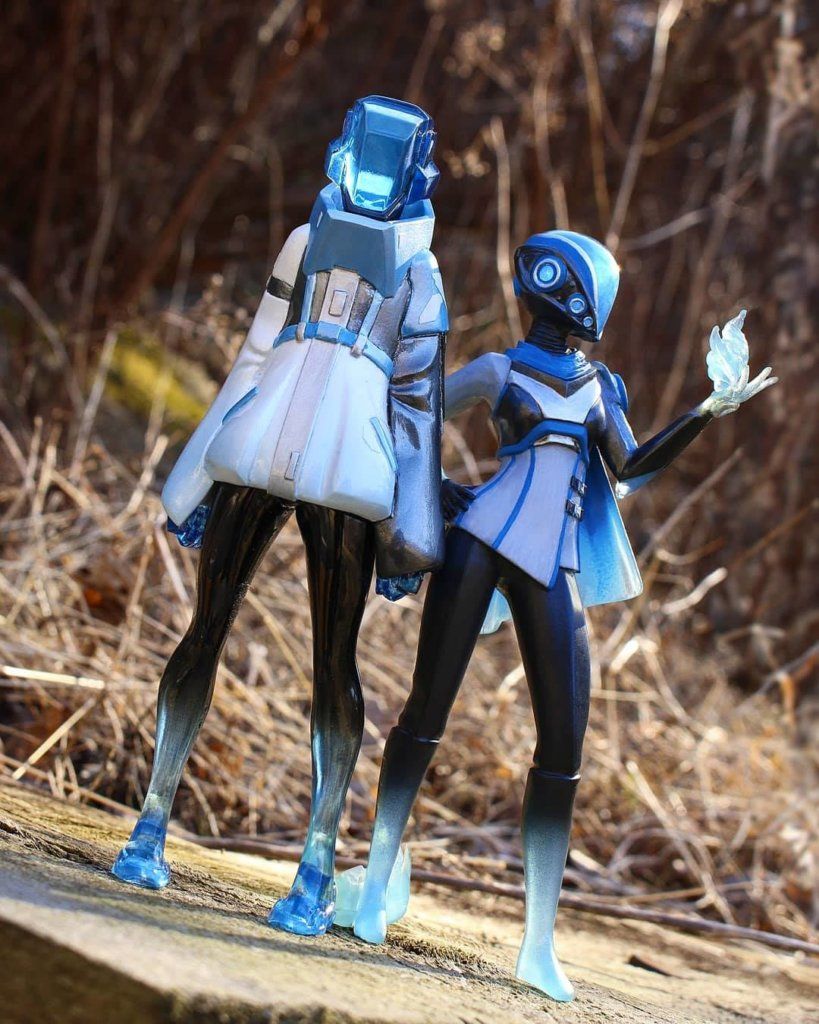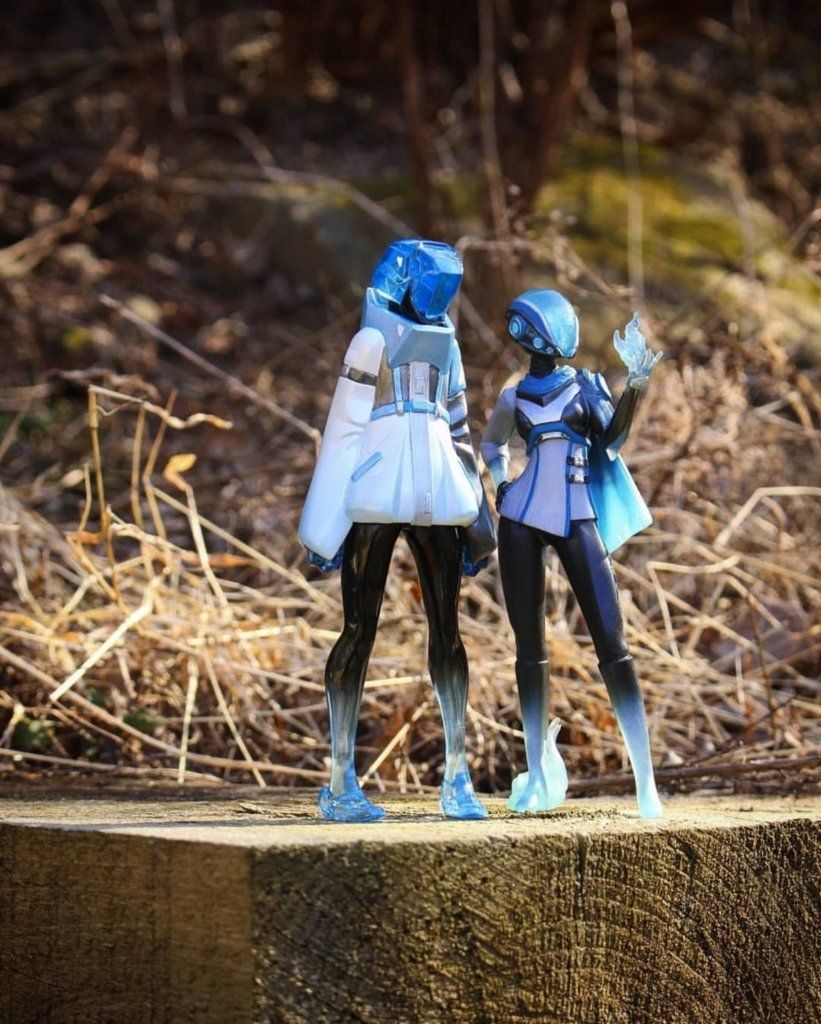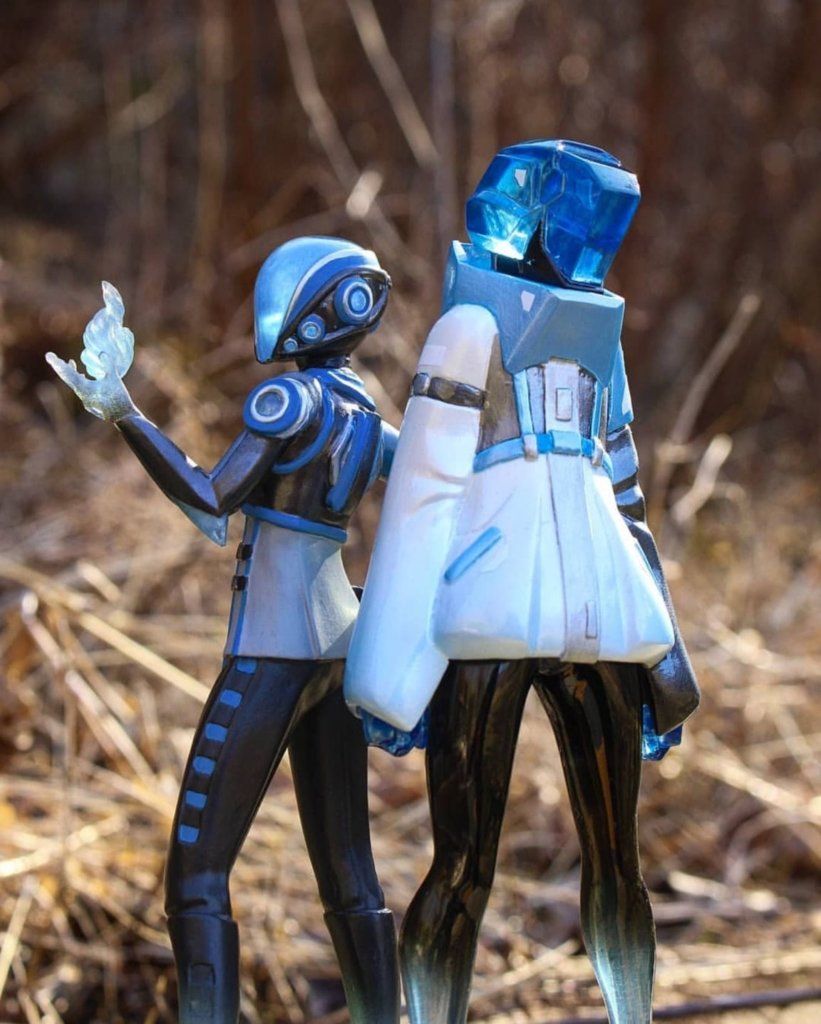 EV the Elementalist Frost and EV M.I.R.A look great together right? No word if EV Mira was a personal project or a tease of what's to come. Stay tuned for further updates.
Check out our TTC Artist Spotlight on Fiona —HERE— prepare yourself and get yourself on the waiting list if you fail to get these Dunny Knights!
You can discover at all her beautiful work via her social media at
You can get your daily Designer Toy fix from our TTC Mobile App. It's free too! FREE! Download on the iPhone or Android smartphones. Search for "The Toy Chronicle" and all your Designer Toy wishes will come true! Pretty much.
Did we fail to mention IT's FREE.