ELEGAB x PLASEEBO at RAMPAGE STUDIOS   Featuring Japanese Sofubi maker ELEGAB (Nari-san) and American Toymaker and Artist PLASEEBO (Bob Conge).  There will be loads of customs by both artists.  Adding to the excitement, ELEGAB will be previewing a BRAND NEW full sized figure at the show – dropping the first release!
The show will open at RAMPAGE STUDIOS on Friday (5/30) – party and sales to get underway at 7PM that evening.  The show will also be open Saturday (5/31) and Sunday (6/1) from 11AM-4PM.  On-line sales will commence on Monday, 6/2 
Here are some of the customs in the show:
A one of a kind custom vinyl mash-up of an Elegab Kouzira and a Plaseebo Night Gamer with glass eyes and 3 internal LED units.
A crew of Rampage Ugly Unicorns all lit up.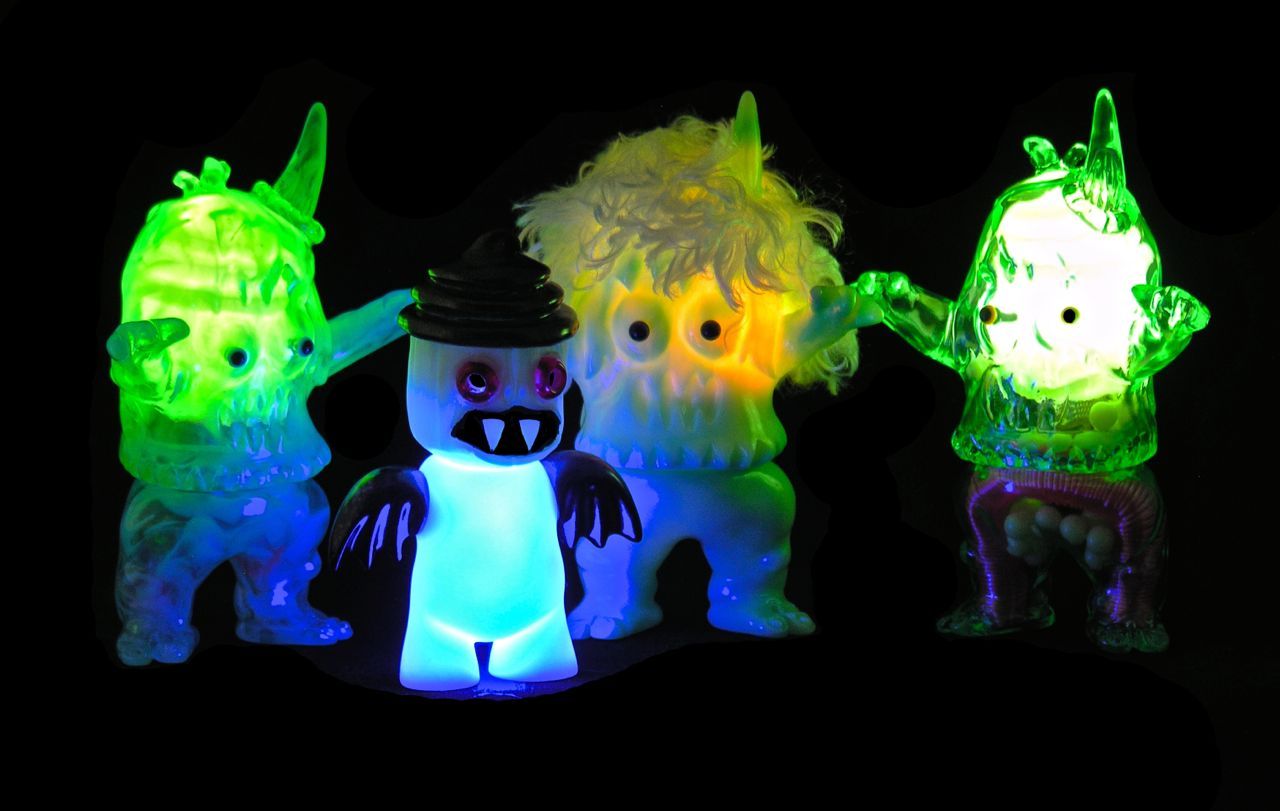 A custom of the Kaiju Coup Bad Dog with glass eyes and an internal LED unit.