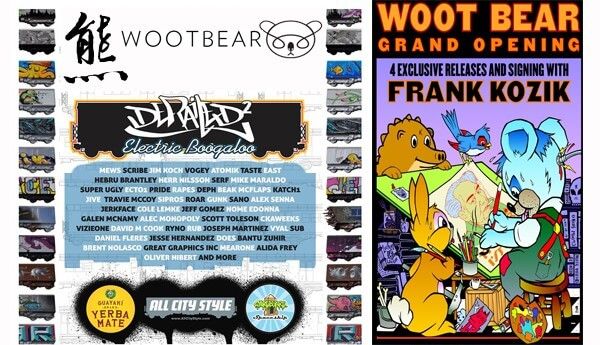 The newly opened Wootbear gallery in San Francisco are going to be hosing a exhibition DERAILED 2  Electric Boogaloo in corporation with Cardboard Spaceship, the canvas for the artists are ?Allcitystyle? custom trains. Knowing the staff at Woot bear I am sure it will be one hell of a show. So If you are around that area then make sure you head over.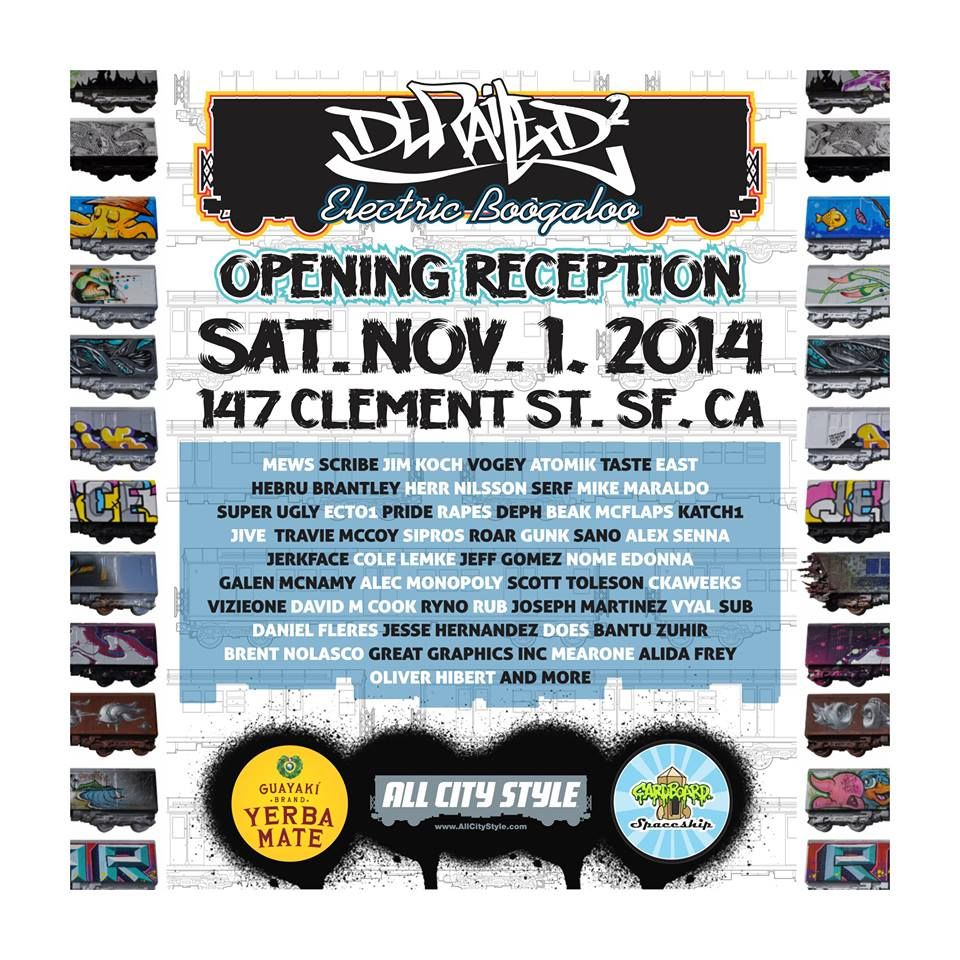 Here are a few sneak peeks at what to expect from the show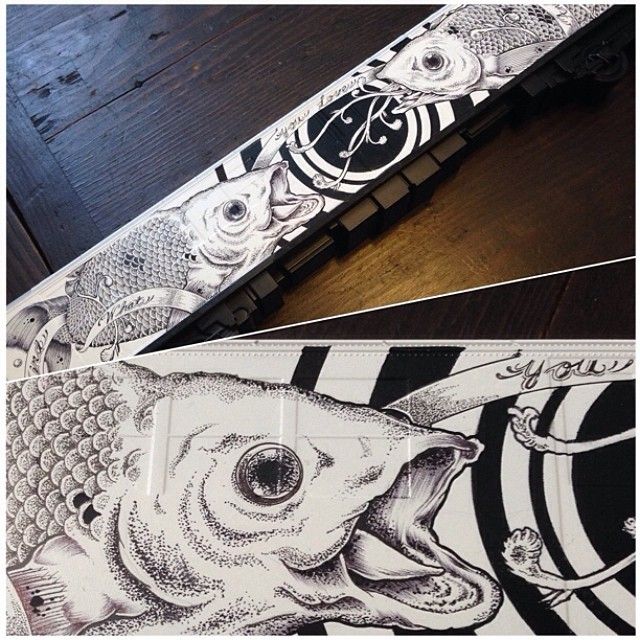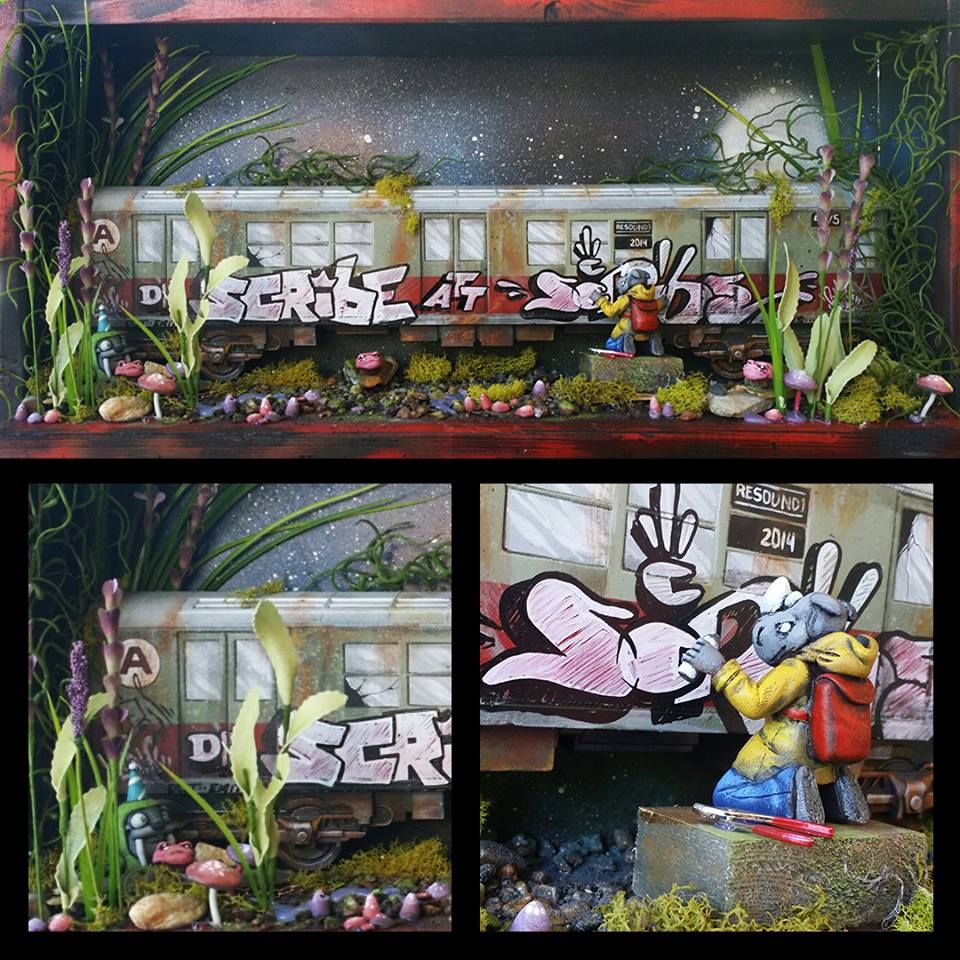 Created, sculpted, and produced by Bigshot Toyworks, the All-City Style Train was tremendously popular when we first introduced it in 2005. Supported by multiple custom shows in New York, San Francisco, London, Paris, Moscow, and Melbourne.
All-City Style Trains were embraced by both the graff community and the designer toy community as an excellent platform figure for artists of all styles. At 20? long, it's a large canvas…and with connector pieces included to join two trains together, it provides the artist with a lot more room to work than the average platform toy.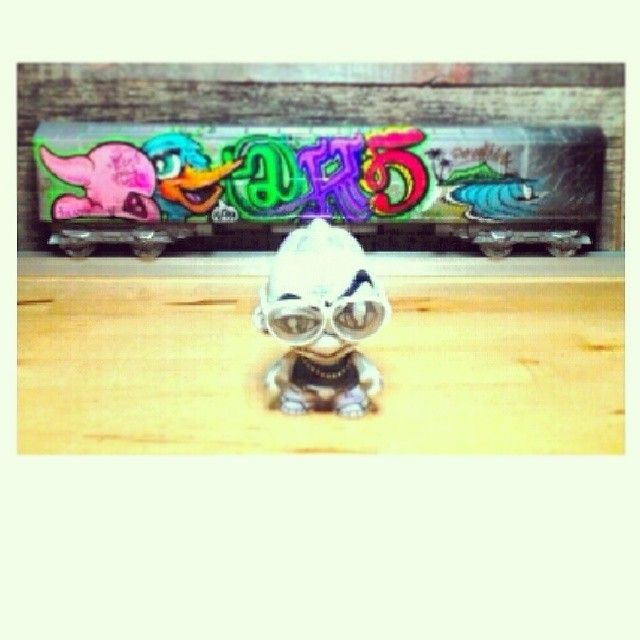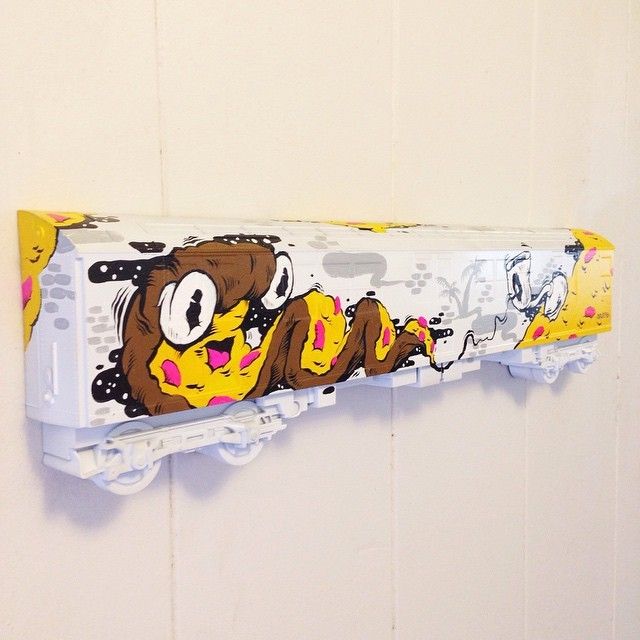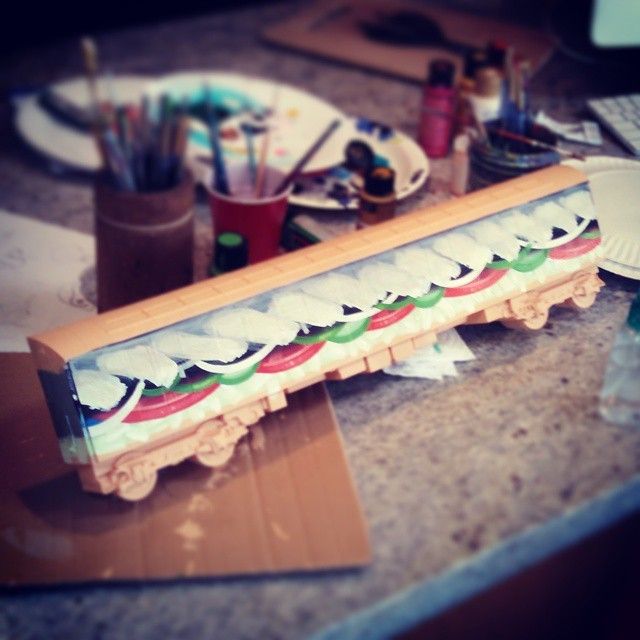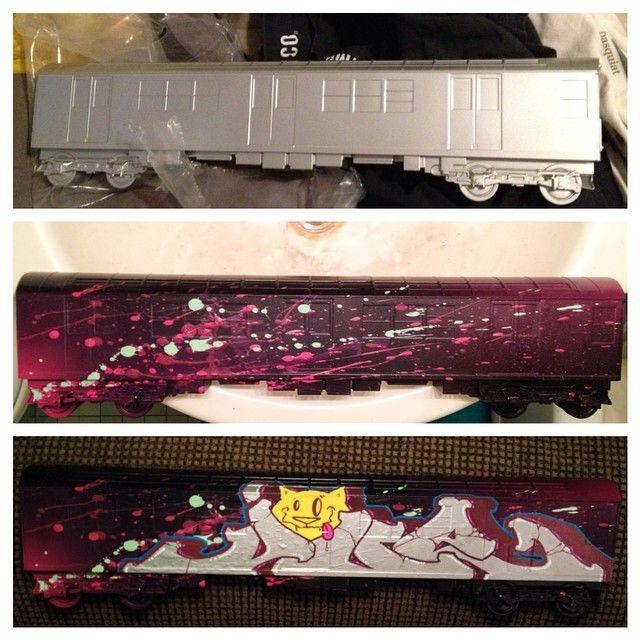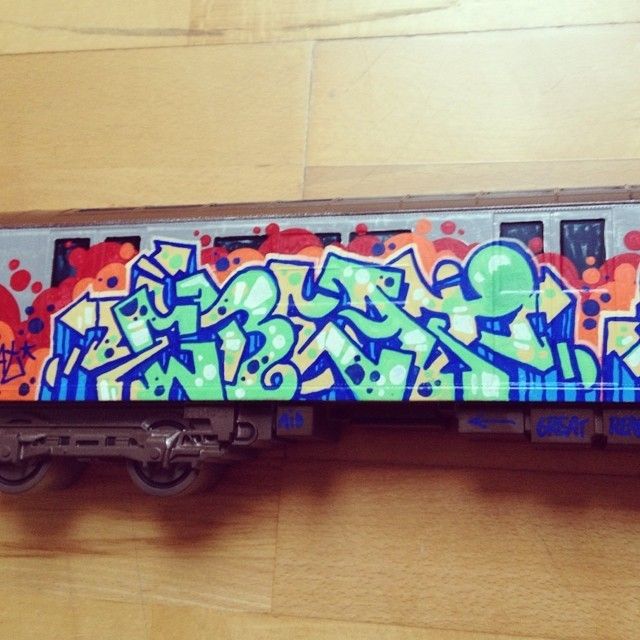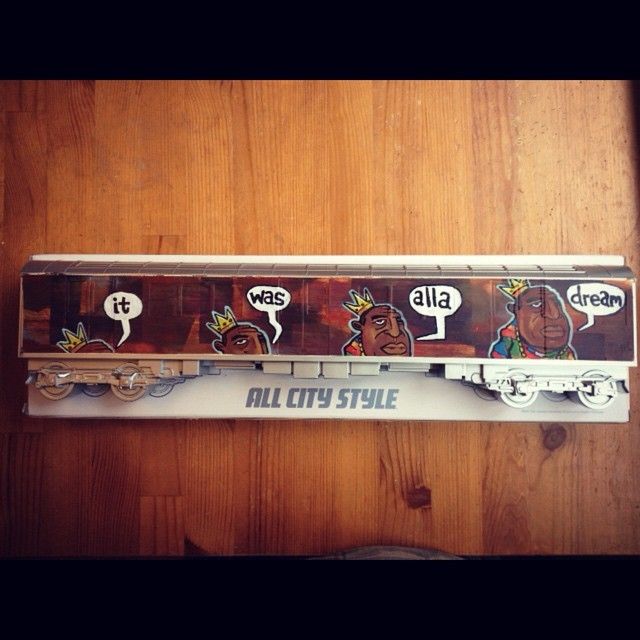 The impressive line up include @shanejessup @scribeswalk @jimkoch66 @atomiko @tasteburns @east_este@hebrubrantley @serflosangeles @superugly @deph @beaksup808 @katch1@keithjive @travielazarus @sipros_sipros @roarrr_cbs @gunk_cbs @alexsenna@incarceratedjerkfaces @jeffgomez91 @nome_edonna @galenmckamy@alecmonopoly @mrscotttolleson @jahjahjitsu @eiziv @bonethrower @ryno1_@josephmrtnz @vyalone @tonycuranaj @danielfleres @urbanaztec@bantuzuhir @brentnolasco @great_inc @mear_one @alidabloom@oliverhibert @allcitystyle
Woot Bear will be having a Grand Opening party which will be the talk of the town no doubt! along with endless snack and good music Big Frank Kozik Orange Heathrows will be a Woot Bear exclusive edition of 25! plus signing by Frank Kozik along with 4 exclusive releases. Korena I wish all the best for you and good luck with Woot Bear venture, the future is bright.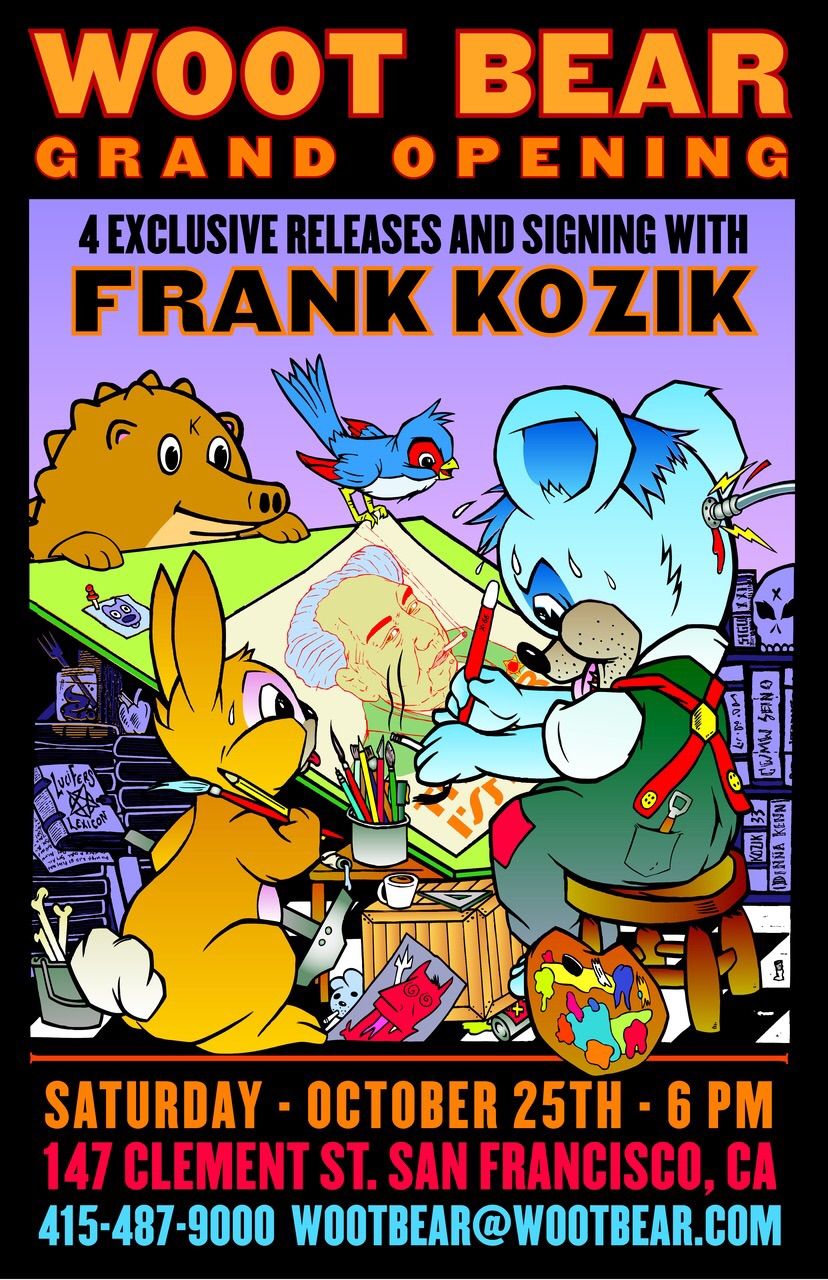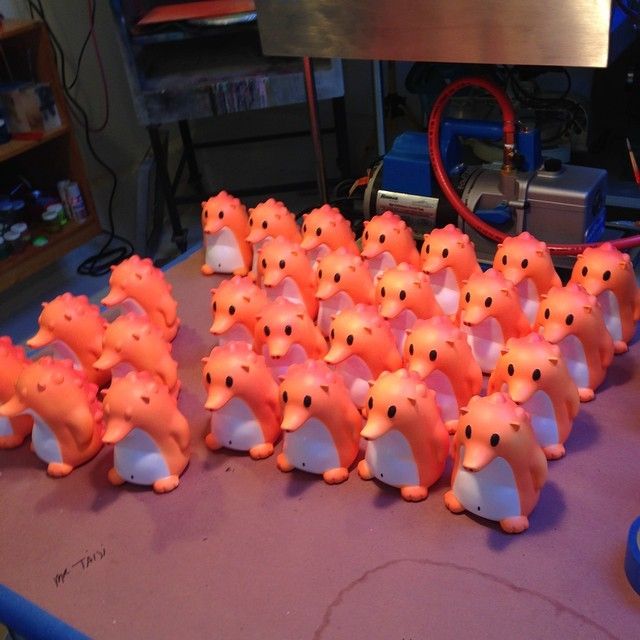 Lavender Ludwig Van Bust By Frank kozik Edition of 25 Woot Bear Exclusive Available for $50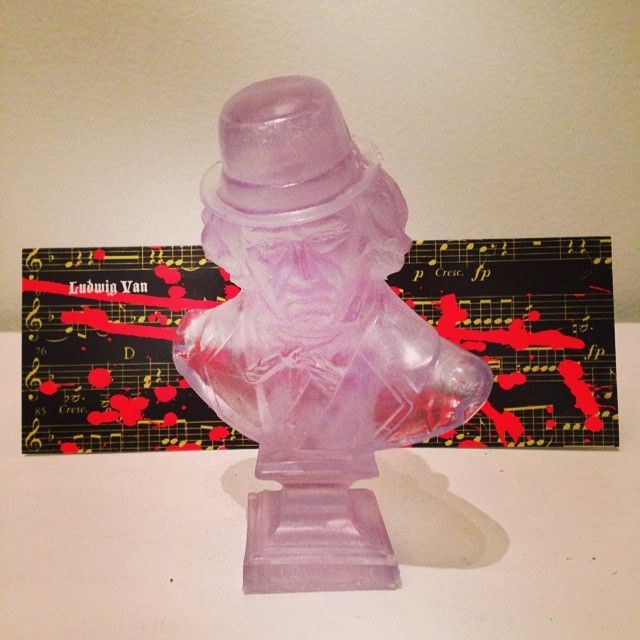 Mr. Sam Hain. Woot Bear Exclusive Edition of only 15 made!  $95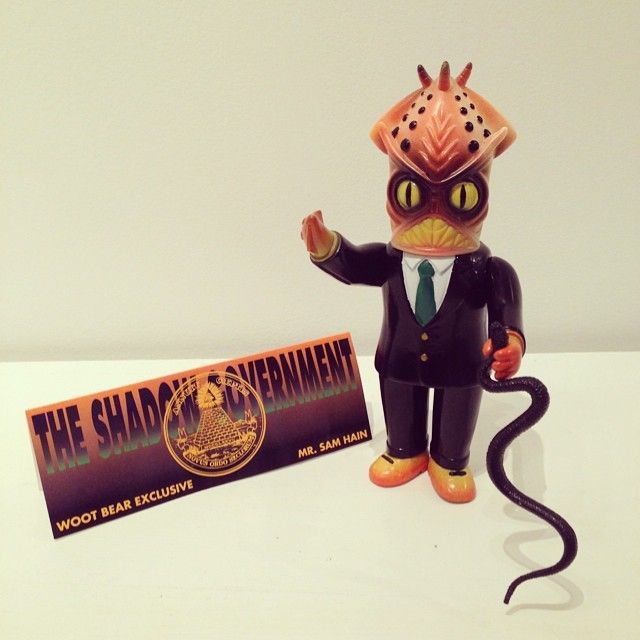 Glow in the Dark Freaky Fritz Hateball with yellow cross. Woot Bear Exclusive Edition of only 15! By Frank Kozik Available for $75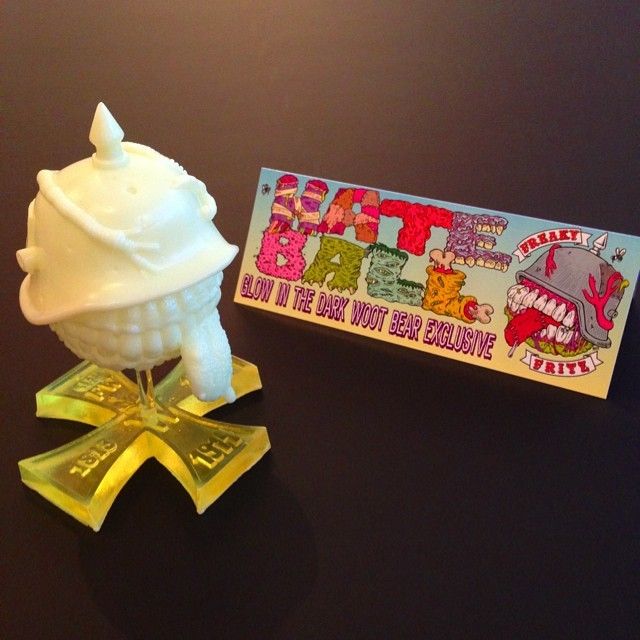 Where's the party at? WOOT BEAR!
147 Clement St.
San Francisco, CA 94118
Also hit them up on the social network side http://wootbear.com/
https://www.facebook.com/wootbear
http://instagram.com/wootbearbelly
If you are after  All-City Style Trains and in Europe you can hit up
Europe Distribution  info email: [email protected]
Outside Europe Distribution  info email: [email protected]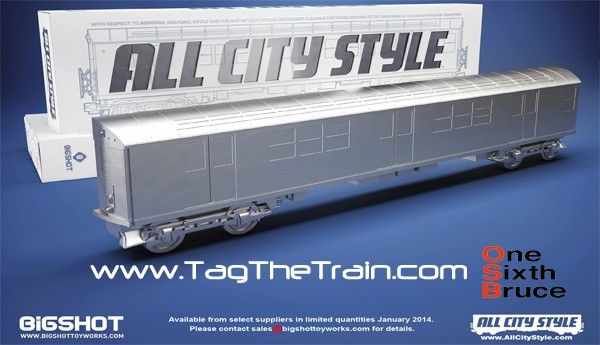 You can also find the past post about Allcitystyle HERE
(all information and photos are lifted from Instgram and do not belong to TTC)