Following #ForceFriday most of our social media feeds have been full of Designer Toy artists wanting to grab a piece of the Force Awakens jackpot, and fair play to them too. It's a huge part of our lives. The new Star Wars film in December has a huge buzz about it. Let's hope the film lives up to expectations. Back to the art though, the Trooper helmet definitely seems like it has seen a resurrection in recent times. It's great to see. Today we have the Stormtrooper Custom Helmet from US artist, Davemarket.
[frame align="center"]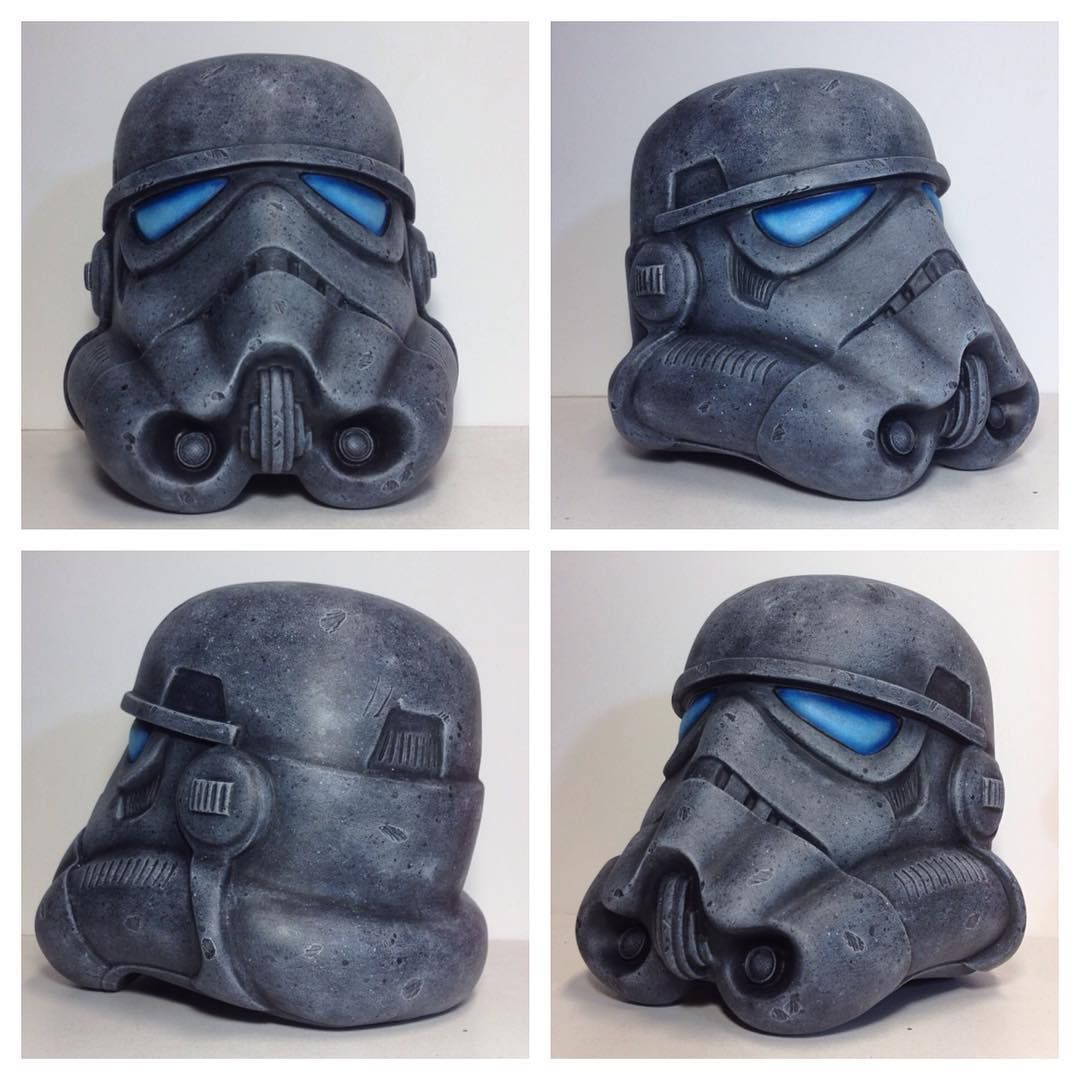 [/frame]
Dave has this Trooper Helmet available for auction, current price is $80/£52 (with free US shipping including) for this 5inch piece. You can place your bid HERE. The auction ends at 5am BST today (9pm AZ time).