WIP Toys Collective's Godhay, got chosen to take part in Mexico's Evolucio show last week, you can see the event info HERE. For the show, Godhay customised an Evolucio in a very different and unique fashion and gives us another reason why we like his ideas so much. Godhay is known for is mosaic style but this time he's added a clever twist with Dalton 7.
"Here's an explanation of the custom: 5% of the world population suffers from colour blindness. Dalton 7 is a test of Blindness in 3D. In turn, depending on the perspective from which you look at the work , the toy is blended into the canvas , allowing a set of optical effects. "
[slider source="media: 28486,28484,28485,28487,28488″ width="1400″ height="1100″ title="no"]
We think it's a great I idea and well executed, we hope Godhay continues with this theme for a little longer as its a breath of fresh air in the custom game.
If you look closely Godhay uses 8 different tones of orange and 11 tones of green!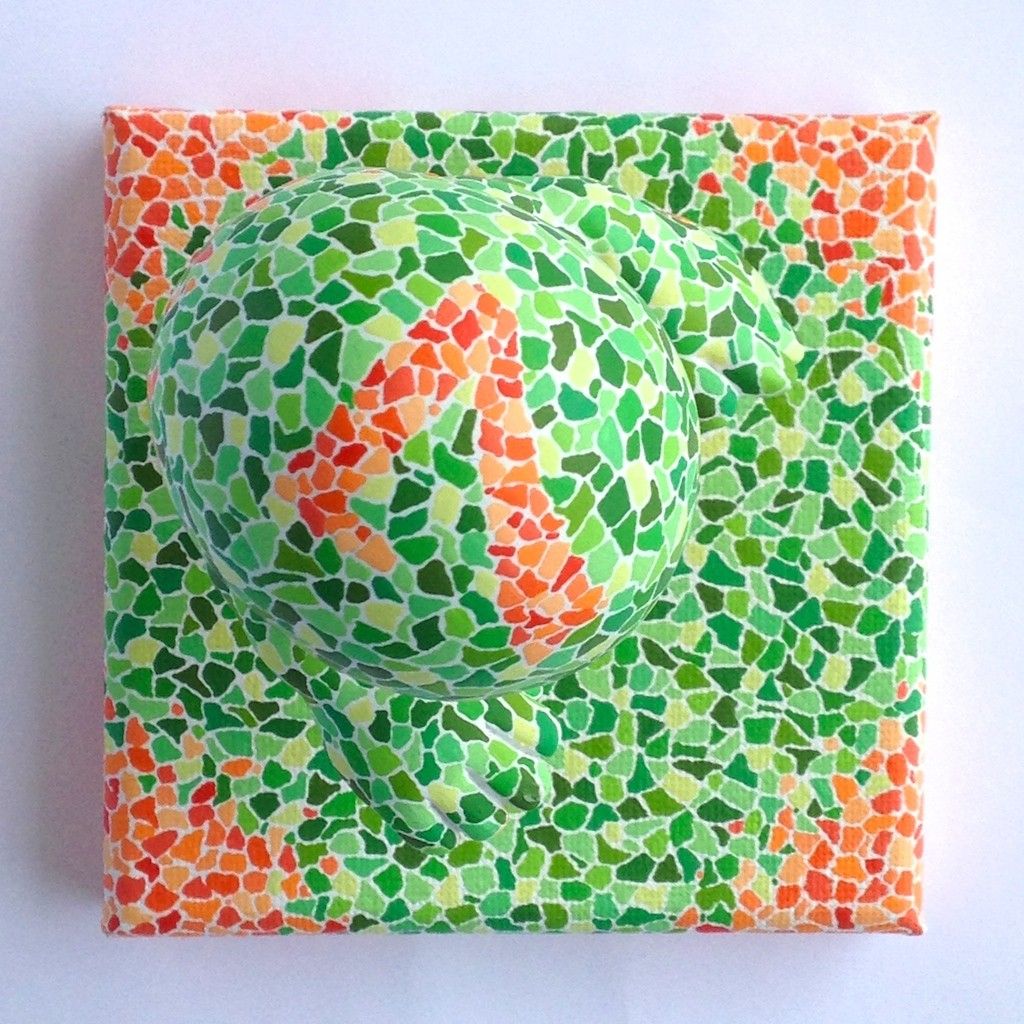 You can find Godhay via godhay.com Facebook  , Behance and Flickr.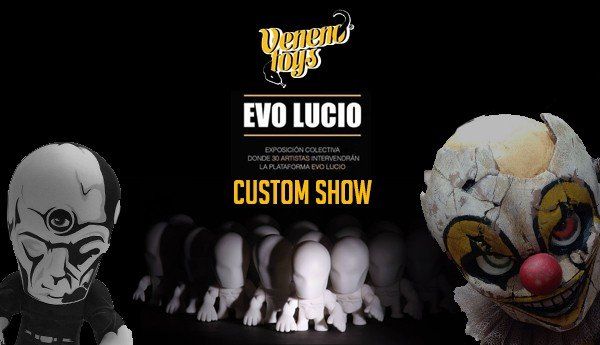 The show will be hosted at Rojo Bermelo from August 6th to September 5th 2015. For more information about the event visit the official events page HERE.
Check out some Veneno Toys
HERE