Whilst today we've been all about watching the Sunrise, that'll be a different story this weekend when we look to the skies to do a spot of stargazing. We're talking of course about the latest custom Kidrobot Dunny series – Stargazer by Kendra Thomas! A set of three Dunny which will take your breath away when you see the back of these beautiful pieces of art. The front shows a cute Dunny Skeleton, wonderfully painted but the real beauty is on the rear but you'll have to scroll down to see it in all its glory…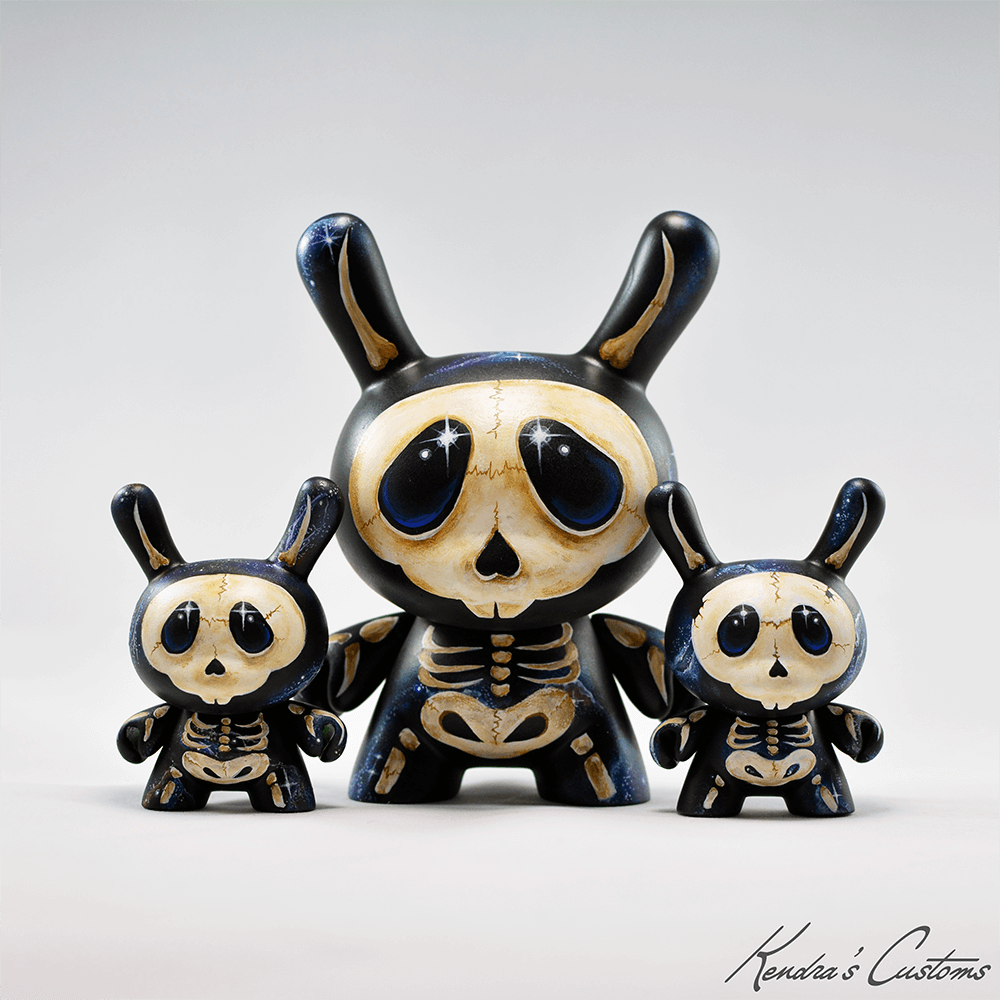 If you're in the US, you're in luck. You'll be able to snag one of these beautiful custom pieces from Kendra, unfortunately, anyone outside of the US will not be able to purchase at this time. Dropping at 12pm ET over on Kendra's online Etsy store HERE on Saturday 3rd February. There are two sizes available, the 5inch Stargazer Dunny will be priced at $400 (£282) and the two 3inch Stargazer Dunny will be priced at $200 (£141) each.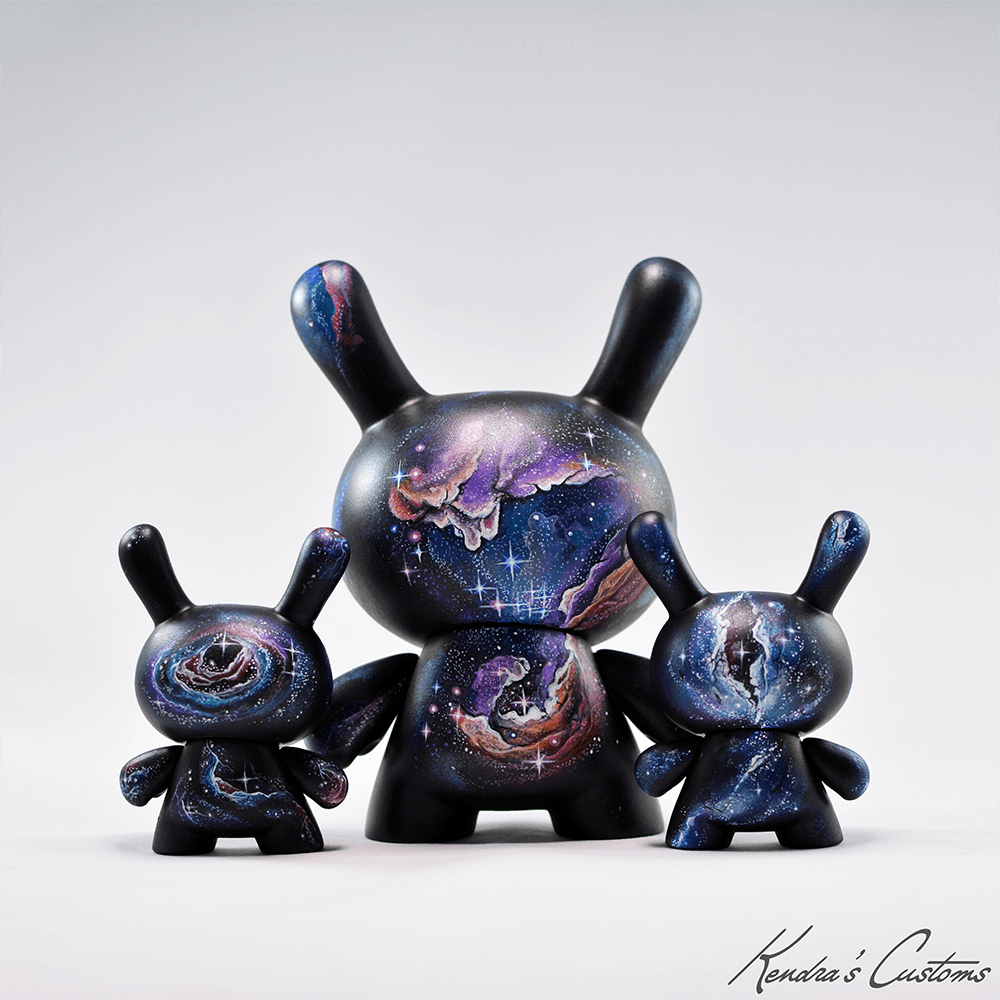 We'd like to draw your attention to the design that has been painted on the back of each of these custom Dunny. Such detail. Such. clarity. Such quality. Such wonder. We love it! Fantastic work, Kendra! These will no doubt sell out immediately.
[box title="Important Details"]
WHERE: https://www.etsy.com/shop/KendrasCustoms
WHEN: Sat 3rd Feb @ 12pm ET
PRICE: $400 for 5″ and $200 for 3″
LIMITED: 1 x 5″ and 2 x 3″
NOTES: US ORDERS ONLY[/box]
For keeping tabs on future releases by Kendra, why not download our TTC Mobile App on your iPhone or Android smartphone? Daily Designer Toy news direct to the palm of your hands! Can't go wrong with that!
Check out Kendra on Instagram HERE.