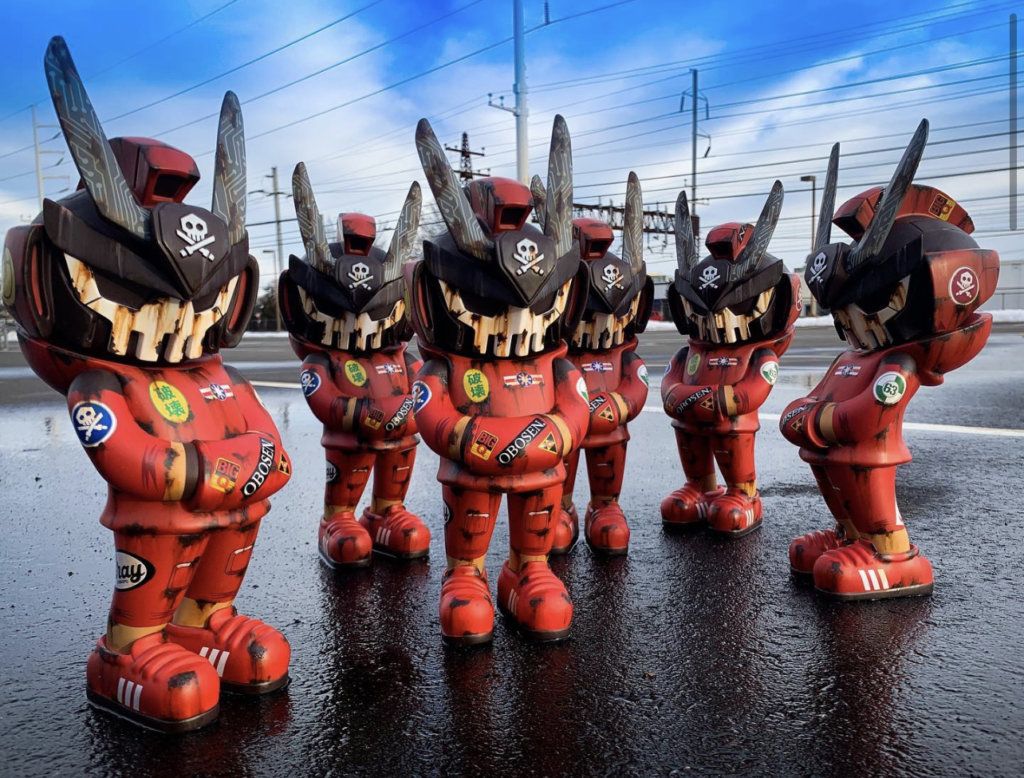 Oh, mega MEGA distressing times are incoming this coming week with the release of a series of custom hand-distressed OTOMO Mega TEQ63 by Klav of Creeping Death Robot Club.
This set of SIX custom OTOMO Mega TEQ63 will be released on TUESDAY 2nd March, where they will go live on Klav's Moyo Gallery webstore HERE at Noon EST (5pm GMT). Each priced at $400+shipping, and strictly one per customer (multiples will be cancelled). These are the MEGA TEQ63, so stand at 12inches tall. Each will be differently unique due to the hand distressing caused by Klav. They are also signed.
---
Creeping Death Robot Club Social Media
Instagram: https://www.instagram.com/klav9/
Twitter: https://twitter.com/klav9
---
Moyo Gallery Social Media
Facebook: https://www.facebook.com/themoyogallery
Instagram: https://www.instagram.com/moyogallery/
---
If you want to support The Toy Chronicle, we have a number of options available to you. We have started to stock a wide range of releases that we think you will enjoy. Ranging from production pieces from Superplastic, Unbox Industries & POP MART, to original pieces from our favourite artists like Sank Toys, Quiccs & Czee13. Purchasing one of our pins also really help. A quick, cheap way to also support the TTC is by making a small donation. These can all be completed below through our online shop. We appreciate all the support! Thanks!