It never ceases to amaze me the level of awesomeness coming from Kyle Kirwan and his RV of Love (check out his travel blog HERE). Whilst travelling the length & breadth of the United States with his fiance, Kyle is still able to create beautiful pieces of art. None more so than the custom Kidrobot 8inch Dunny – Caldera. This volcano-lava inspired custom Dunny is the bomb! Such a cool technique going on.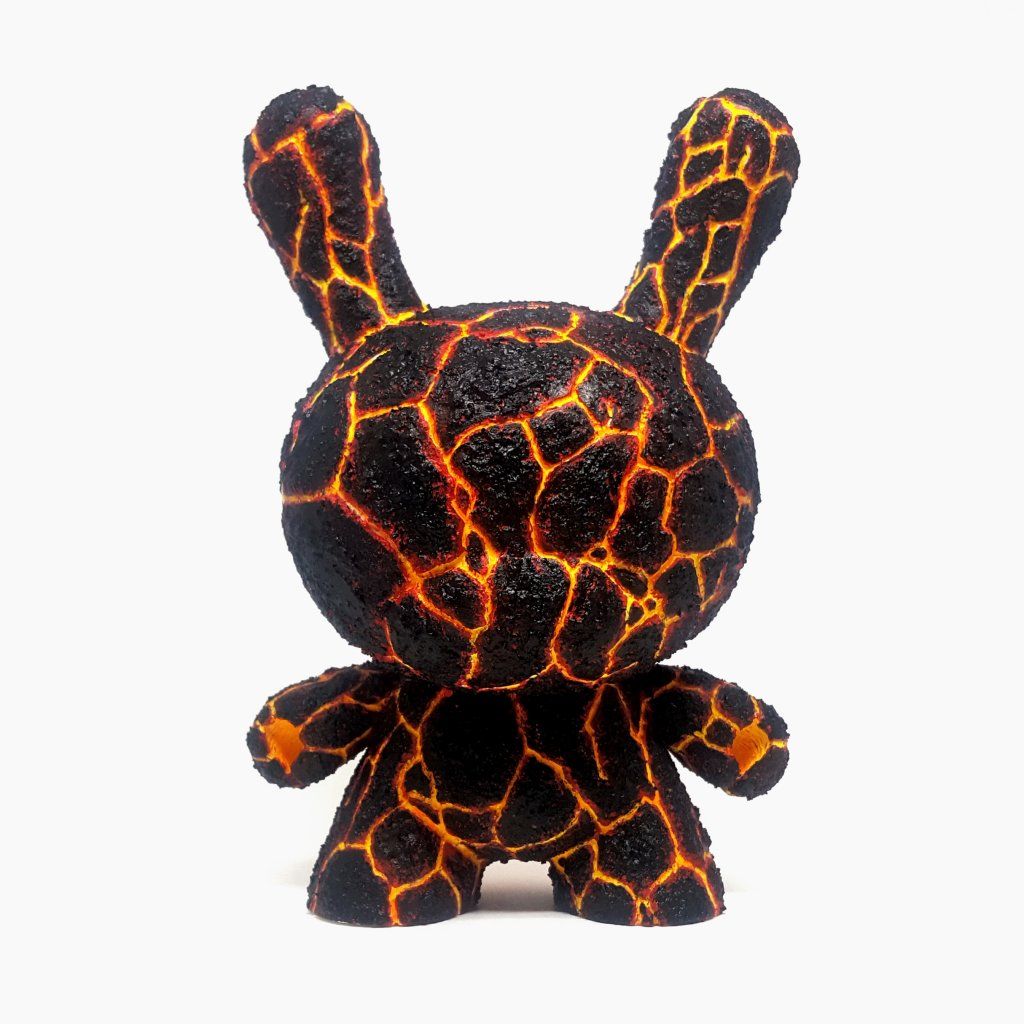 Now, unsurprisingly, the Caldera custom Dunny by Mr. Kirwan sold out. Three were available for $200 (£156) each. If you're in love with this lava-style custom pieces by Kyle, fear not as you've not completely missed out. Kirwan is dropping a whole bunch of awesome later this week when he drops his Burning Bloom's on August 25th. You can read more about these HERE.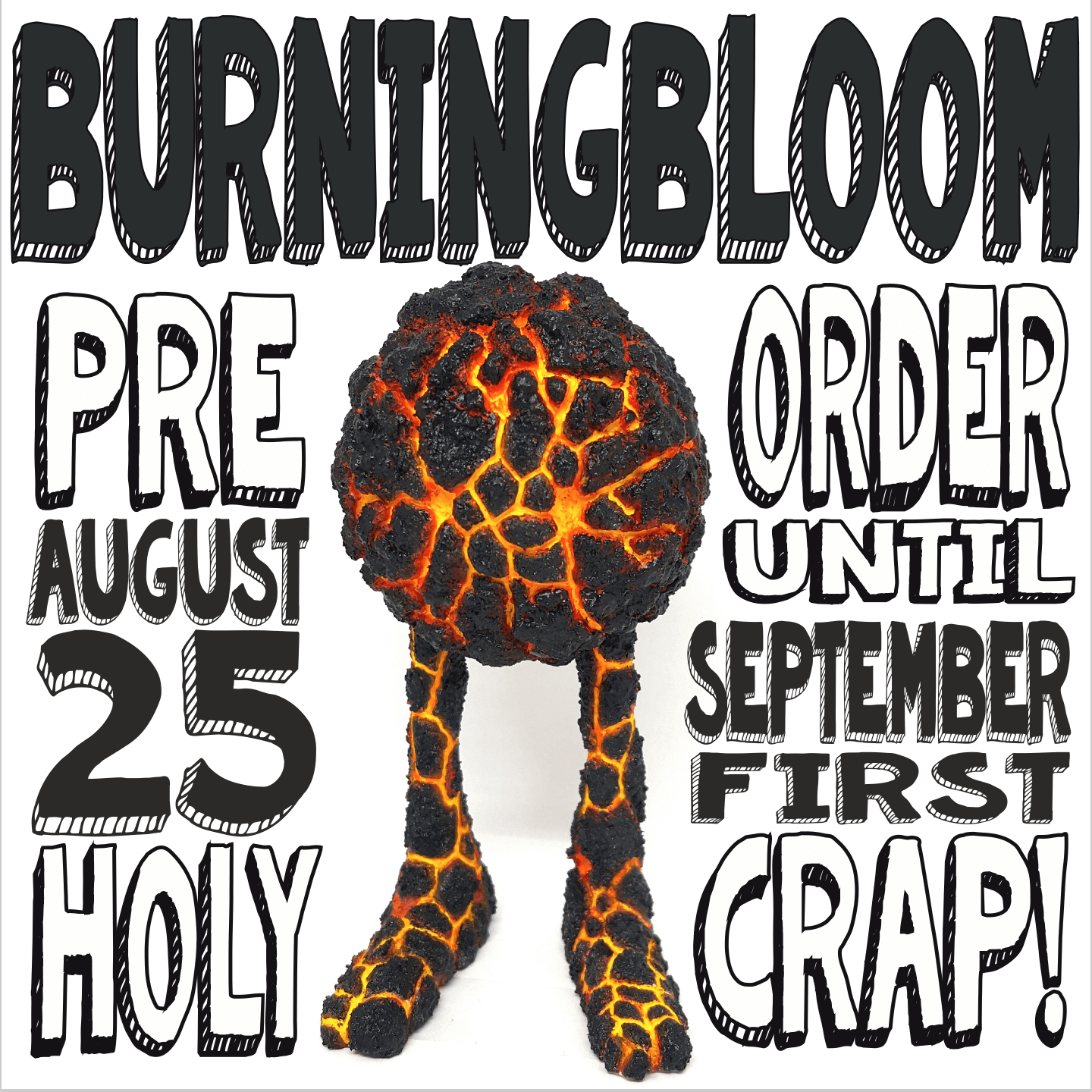 Check out Kyle on Instagram, Facebook & Twitter.