Somewhere over the rainbow, you're going to find the awesome custom 400% Bearbricks! Three gloriously hand-painted custom Medicom 400% Bearbricks by the incredibly talented MP Gautheron are going to be available to purchase tomorrow (12th Sept). If you're fans of colour & detail, you're going to love these custom Bearbricks!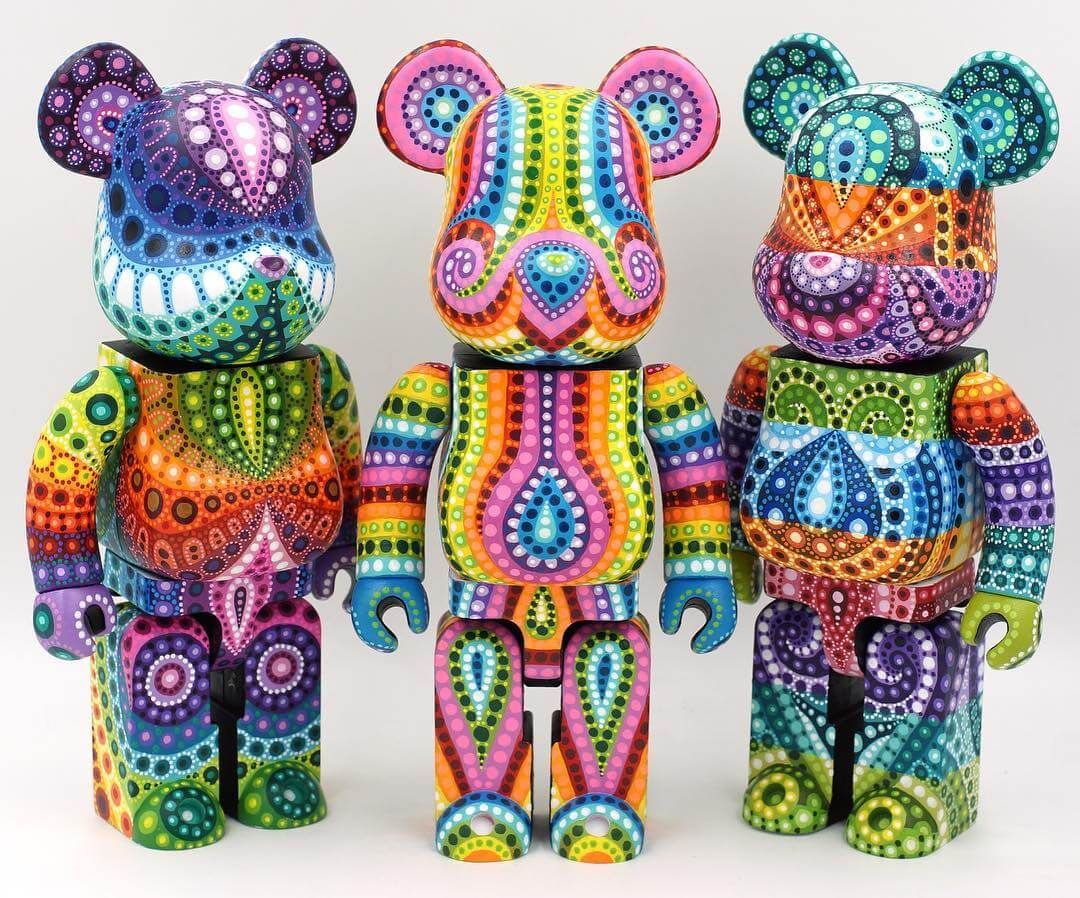 If you're interested in purchasing one of these 400% Bearbricks, you can head on over to MP's Etsy Store HERE during Tuesday 12th September. Each 400% Bearbrick is priced at £940 and are available to purchase right now. Below you can watch the short video that MP put together regarding the packaging for these custom Bearbricks. Well worth a watch. The packaging in itself is a work of art.
This is some seriously beautiful work by MP Gautheron! We love her work. It's some of the best paint work that we've ever seen. Some serious talent. You should go check out her work on Etsy, Instagram & Facebook!
[box title="Important Details"]
WHEN: 12th September
WHERE: https://www.etsy.com/shop/MPgautheron
PRICE: £940
LIMITED: Three
[/box]