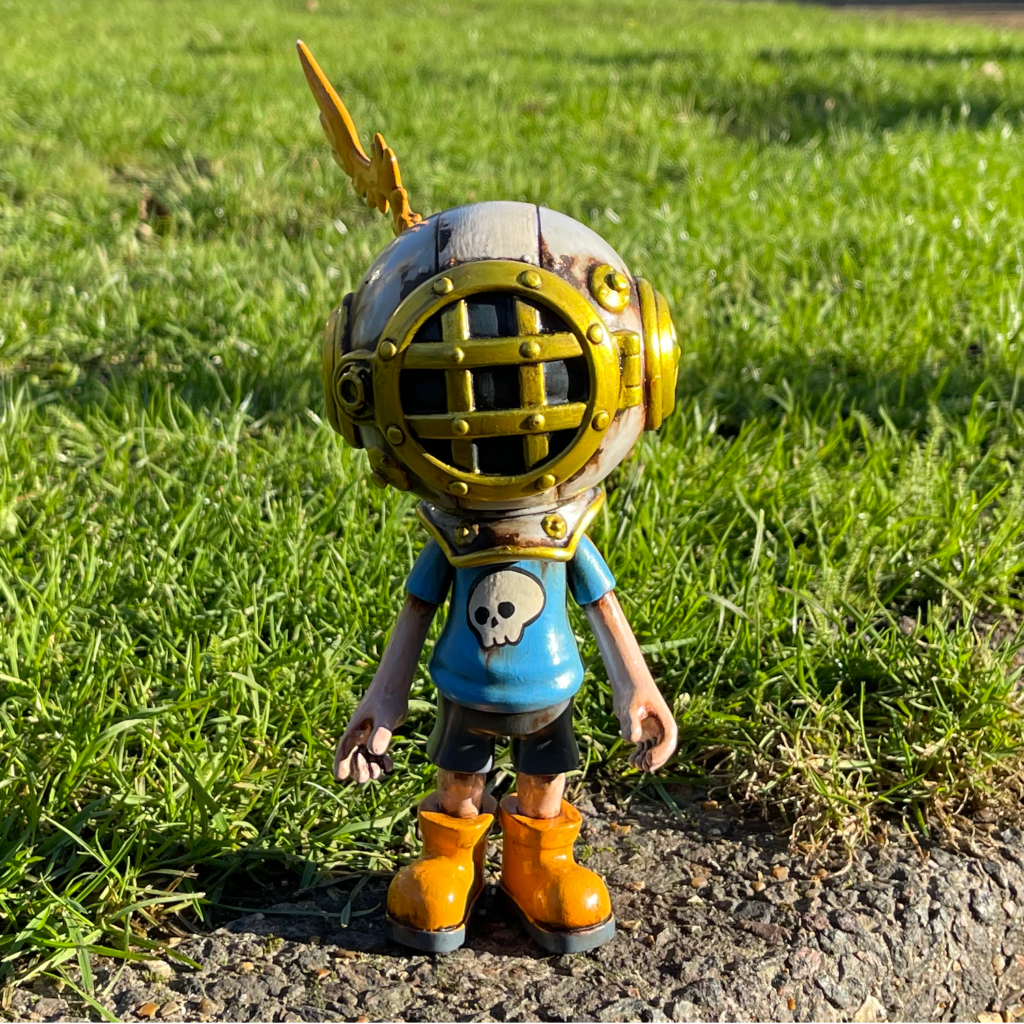 Thankfully we know some amazingly talented artists that when asked help us out with some great custom work! We have some awesome works in the pipeline, but one series is ready for launch! We worked with our pal, Klav at Creeping Death Robot Club to customise a set of the Sank the Child figures by Sank Toys!
Klav painted up FIVE of these 9inch beauts and we are going to give you guys the opportunity to purchase these via an online lottery that will be running over the next 24hours! We are selling FOUR (as we are keeping one for the TTC HQ) and each one will be priced at £300+shipping (free shipping if you are in the UK). If you are interested in purchasing one, enter your email address in the form below (if the form is not working for you, you can find the direct form HERE). At 4pm on Friday 22nd Jan, the form will be closed and four lucky people will be chosen, and will have the chance to purchase these custom Sank the Child by Klav. If you are lucky, you will be sent a special link to purchase. You will have 24hrs to make the purchase, before we move on to the next lucky person on the list.
These are in East London, and ready to ship once payment has been completed.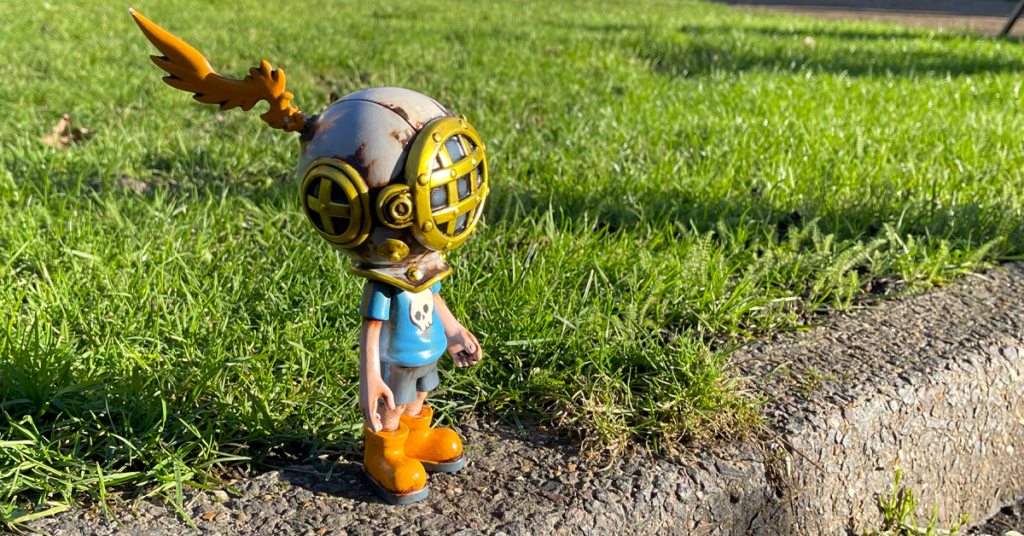 ---
Klav Social Media
Instagram: https://www.instagram.com/klav9/
Twitter: https://twitter.com/klav9
---
If you want to support The Toy Chronicle, we have a number of options available to you. We have started to stock a wide range of releases that we think you will enjoy. Ranging from production pieces from Superplastic, Unbox Industries & POP MART, to original pieces from our favourite artists like Sank Toys, Quiccs & Czee13. Purchasing one of our pins also really help. A quick, cheap way to also support the TTC is by making a small donation. These can all be completed below through our online shop. We appreciate all the support! Thanks!