Creeping ever closer to Taipei Toy Festival 2018, we wanted to bring you details of the custom pieces that our favourite club is sending over to TTF2018! Creeping Death Robot Club are looking to add some disturbing-yet-awesome custom work to the TTF proceedings this weekend. First up are these pair of uber-cute customs of sofubi Supreme Leader by Red Hot Style. Lots going on with these. Check 'em!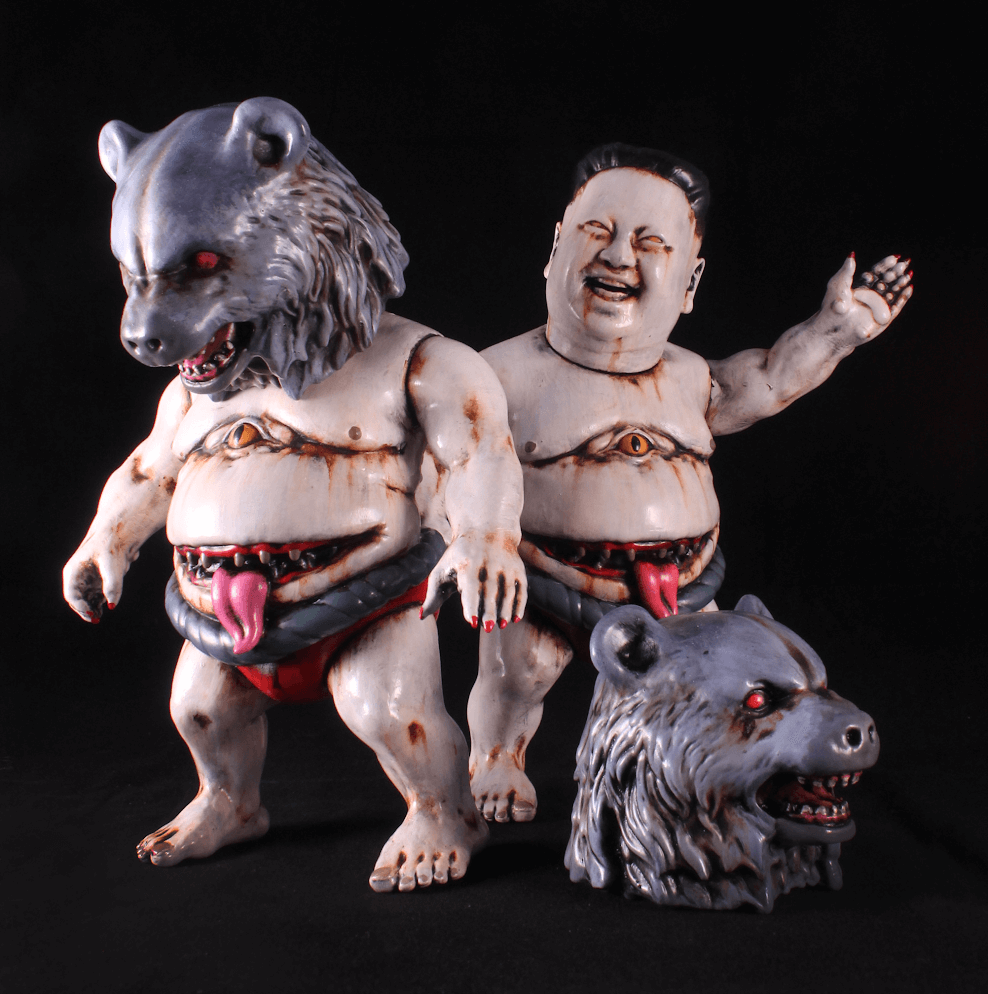 How about some Koi Shark Fish Lobster next from Klav at Creeping Death Robot Club? Once again from Red Hot Style. There will be two pairs of both the Koi Shark and Supreme Leader customs, which will be available at TTF 2018 from booth A79.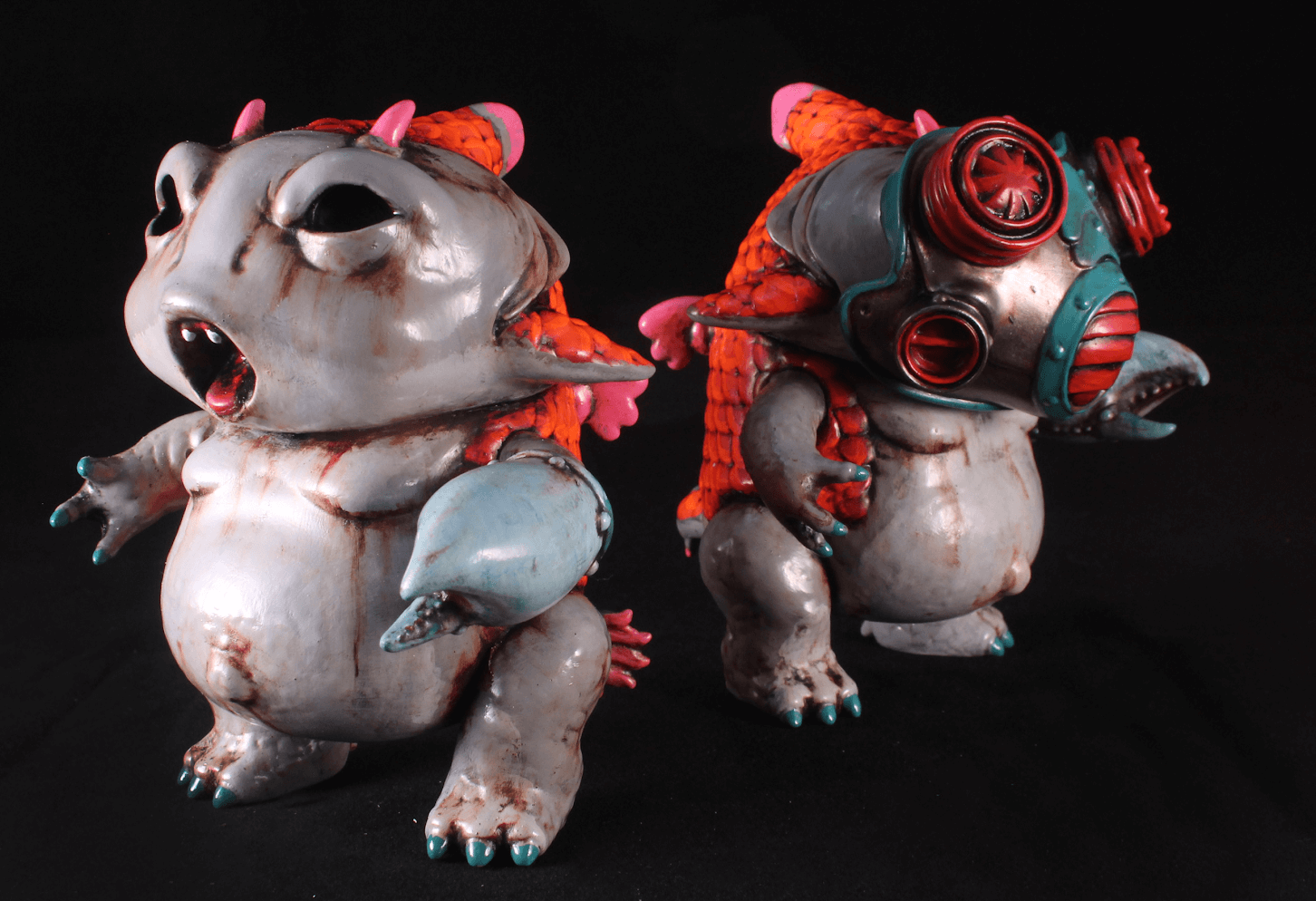 Next up is a one-off custom pair of Demon Kaimu & Zombie Dog by Devil Haeyong, which will be available at booth B19.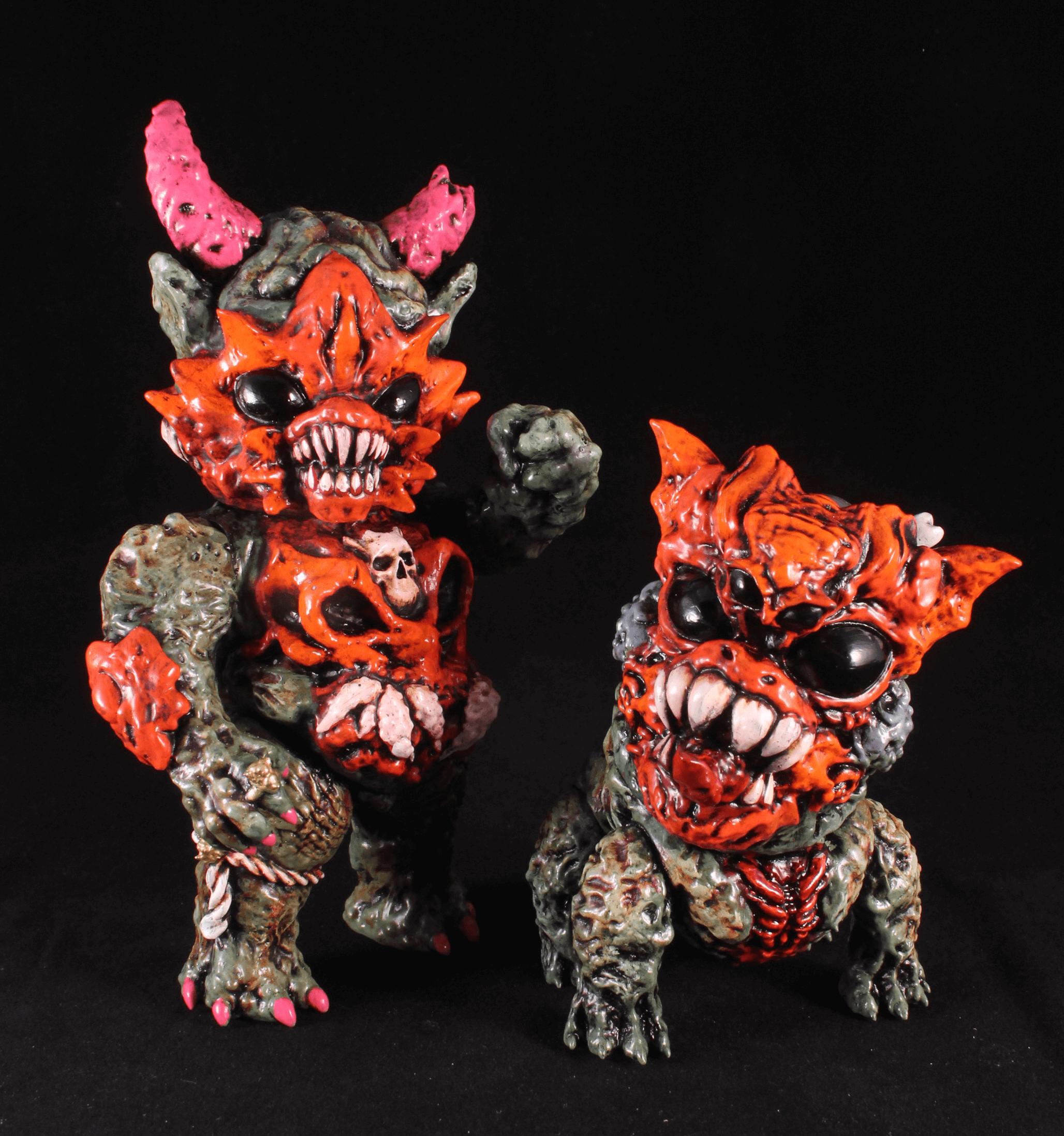 Klav can be found on Instagram HERE.
---