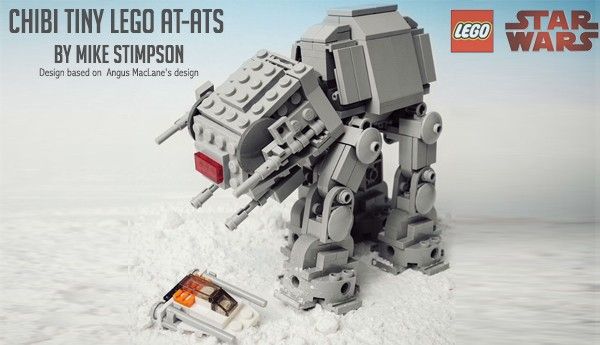 We at The Toy Chronicle don't really cover Lego (maybe we should?) but this is just too cute not to cover. After stumbling it via OSB Instagram feed, I had to hunt down the customiser/ builder. Mike Stimpson a Fellow toy photographer has built a custom Starwars AT-ATs (based on Angus MacLane's design) being British is a plus! I know their are thousands of Lego customises but this one is so cute! Official Lego Chibi series release?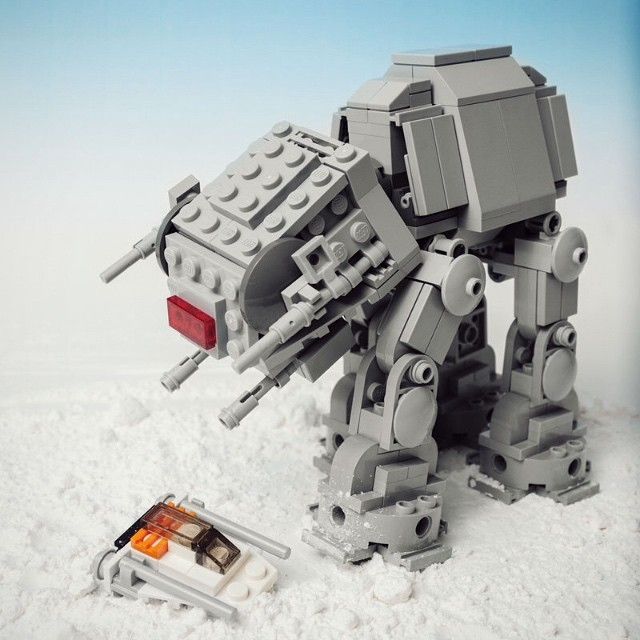 I seem to take a lot of photographs of toys. I also like messing about with light.
As you may have noticed I have a fondness for taking photos of LEGO, and handily some people seem to like the results. My work has been published in national newspapers in the UK, seen on BBC television, and featured in many magazines all over the world with subjects as diverse as German political culture and Brazilian business news. I'm a regular participant in LEGOLAND California's Star Wars days, and have had my work exhibited all over the world.
I do this mostly for fun, and to meet exciting, lovely people (yes, I'm talking about you).
Lego AT-ATs (based on Angus MacLane's design). Not quite got all of the right coloured bits yet.
Here is the LXF files for the AT-AT based on a design by Angus MacLane. A kind fellow named Yann has gone and made some Lego Digital Designerfiles so you can build one too. You'll need a lot of grey bricks. http://mikestimpson.com/lego/
Anyone wanting to have a go at making their own tiny Lego AT-AT Make posted some detailed breakdown photos over on Flickr. I hope you've got a lot of grey bricks – https://flic.kr/s/aHsk3yDQu5
Follow Mike Via Instagram , Facebook , Twitter , Flickr and his website http://mikestimpson.com/
(all info and photos lifted from Mike site and social media sites)