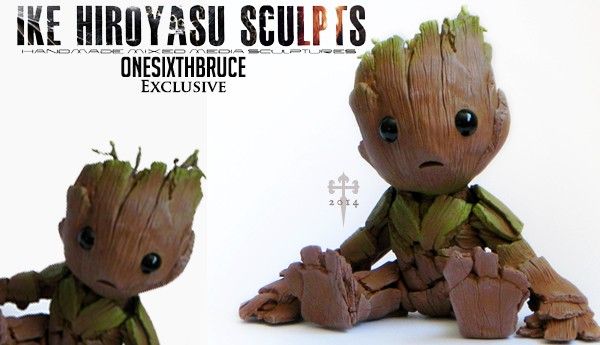 OneSixthBruce has secured Chibi Groot by the manga artist Hiroyasu Ike, he has agreed to make OneSixthBruce a limited run of 9, all hand made in Polymer clay, no casting, so each will be unique, approx. 4inches high in the sitting position! £75.00. Wont be for sale/up in store till end of October at OneSixthBruce.co.uk Seriously don't sleep on this fabulous fan art sculpt! His style of baby Groot is one of the best interpretation I have seen and looking like a superb sculpt.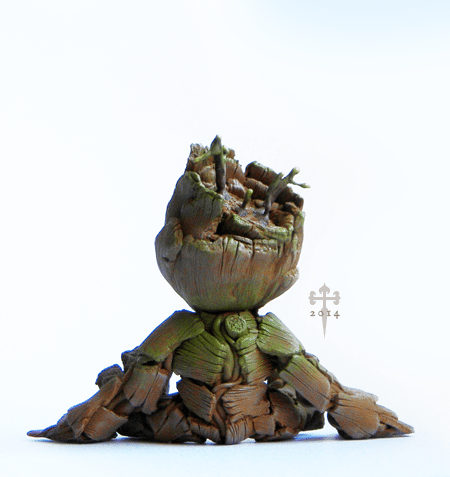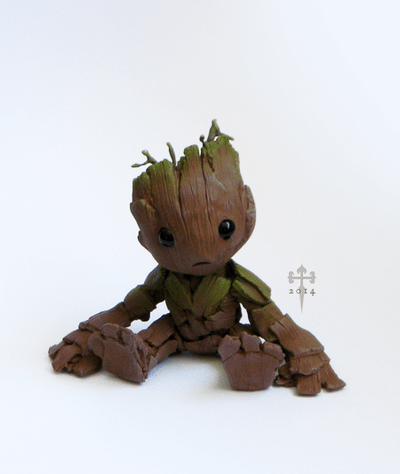 Don't waste time hit http://littleonesixthbruce.bigcartel.com/ NOW! Or Facebook OSB HERE  http://www.onesixthbruce.co.uk/
you can see Hiroyasu Ike Work via his Facebook and his amazing Deviantart page.