Kidrobot FatCap gets a summer cleaning from Patrick Wong, his custom Kidrobot FatCap "Busted Oven Cleaner" is an edition of 10 and released right now. I do wonder why the FatCap doesn't get much custom love these days. Anyway Patrick does what he does best, produce a clean and bold designs, that face expression looks like this cleaner is ready degrease your face. This is take on his 7″ Oven Cleaner Fatcap oneoff custom which was created for 2014 group at Art Whino.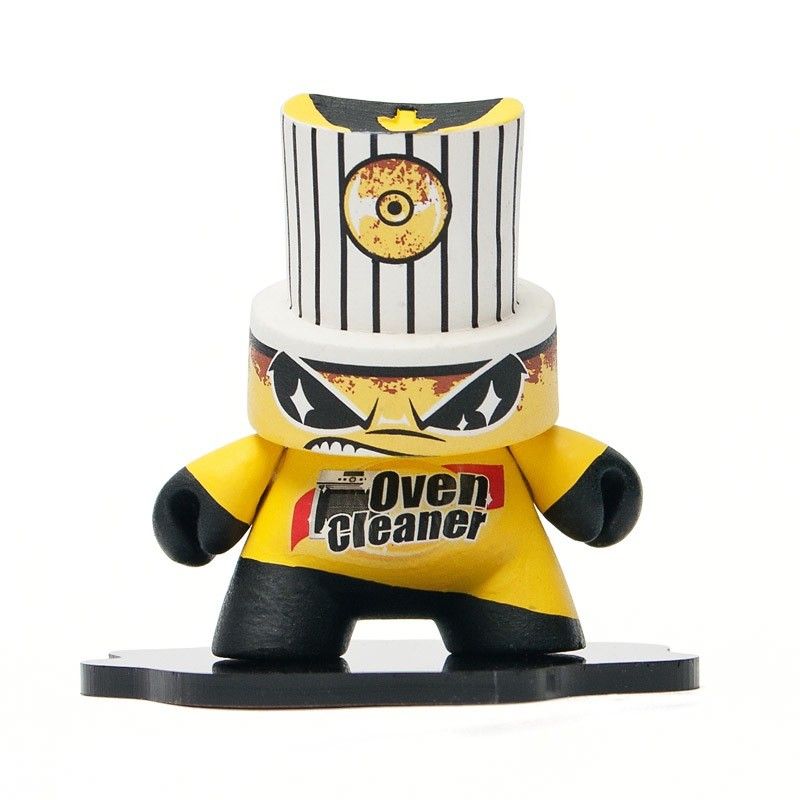 Edition of 10. Comes with signed/numbered card and laser cut black acrylic base. If you fancy this bad boy head to http://patrickwong.bigcartel.com/ Priced at $75.00 around £48.
You can find Patrick via Website,  Instagram and Twitter.