Our buddies over at Tenacious Toys have landed exclusive Bun Bun by Brent Nolasco. Bun Bun is one cute figure and has hypnotic eyes, looks mischievous too (bit like Gary on a normal day). TT have the best colourway in my option and you lucky devils get the chance to own one.
Bun Bun is a sweet little friend that smells like marshmallows and gives you a tooth ache when you love him too much. He likes to play jokes on you and does stuff when you're not looking. You have to keep your eye on him. When it comes down to it, you'll always have a friend for life.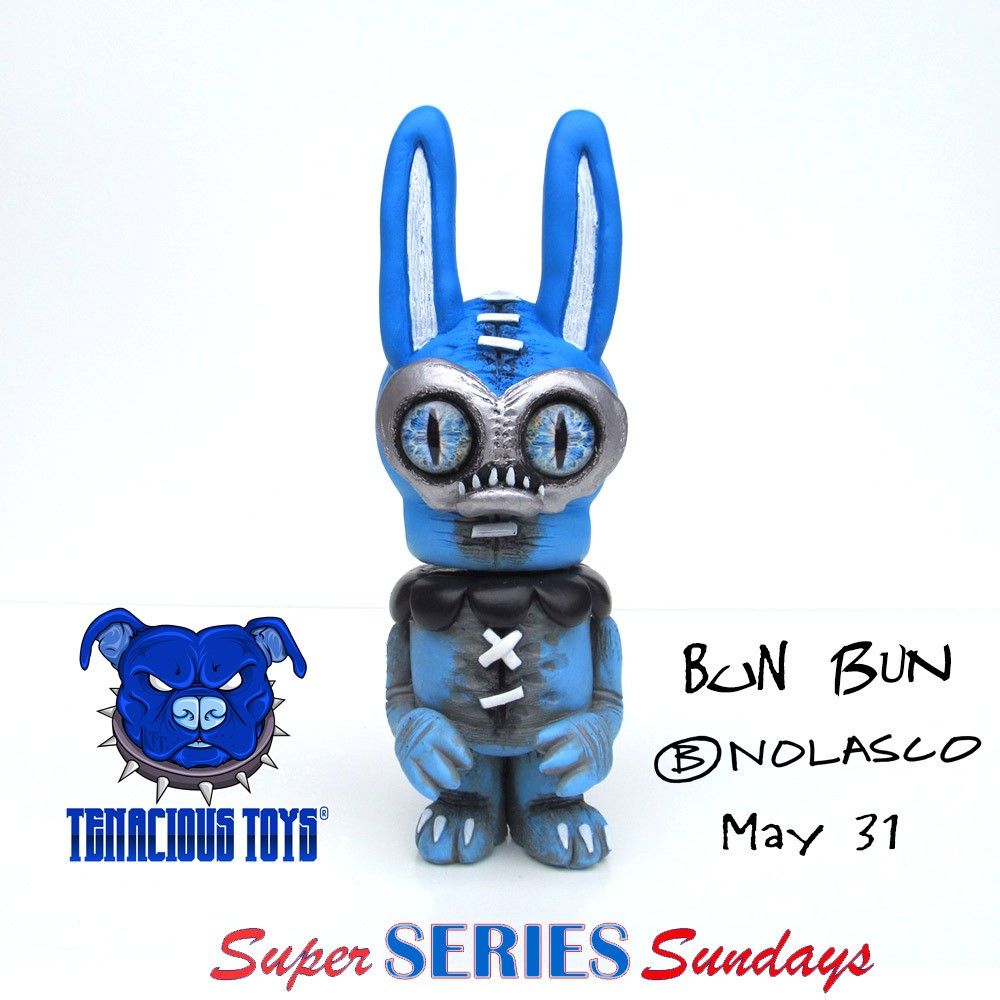 Bun Bun was created by PA artist Brent Nolasco. Bun Buns are 6″ two-part, rotocast, purple/blue resin figures with glass eyes. The heads articulate 360 degrees. Bun Bun is 100% hand painted by Brent Nolasco and cast in the USA by We Are Not Toys.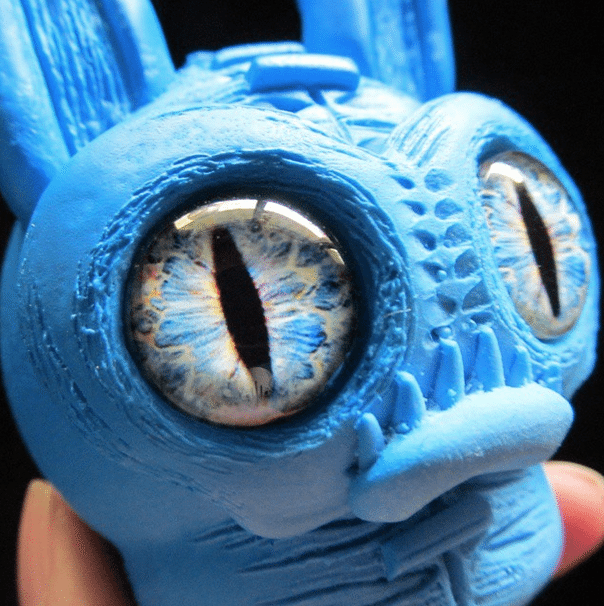 The Tenacious Exclusive Bun Bun will go up for sale at 8PM EST on Sunday, May 31st (1am MondayUK time)  on the Tenacious Toys Super Series Sundays page HERE. Bun Buns are $75  (around £48) each and this Exclusive colour variant is limited to just 7 pieces.
Brent Nolasco website:
brentnolasco.com
Brent Nolasco IG:
@brentnolasco
You can check out Tenacious Toys Super Series Sundays page at tenacioustoys.com/SuperSeriesSundays_s/207.htm.
(all info and photos lifted from Tenacious Toys)