It's summertime for ATOM X. He's taking on the undead sauropod, Brachiosore, by the one and only James Groman produced by Toy Art Gallery in a fresh "Sno-Cone" edition. A one of a kind piece 'painted by hand with high quality acrylic paints and washes'. Vibrant summertime colors and lots of detail, let's taste it: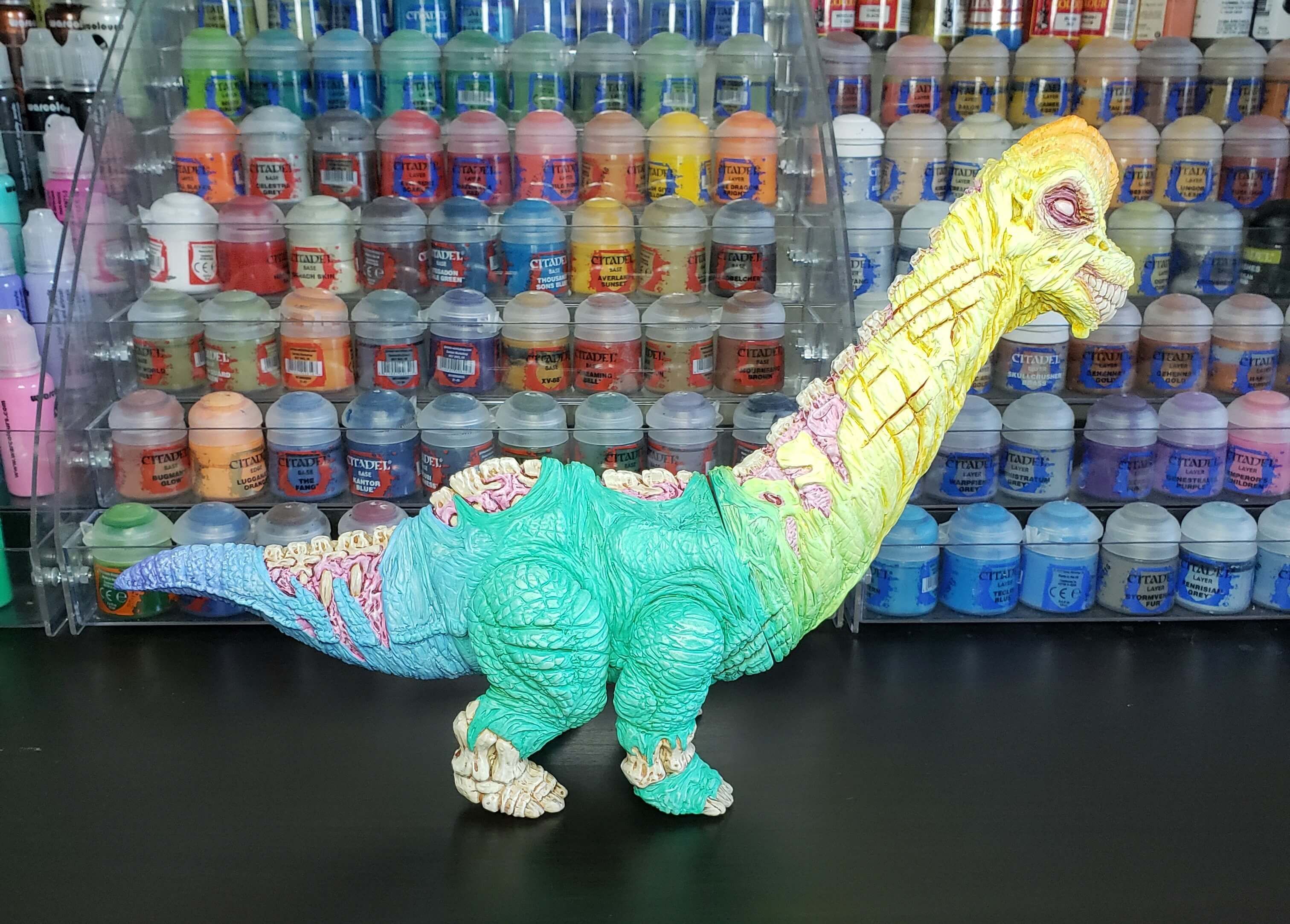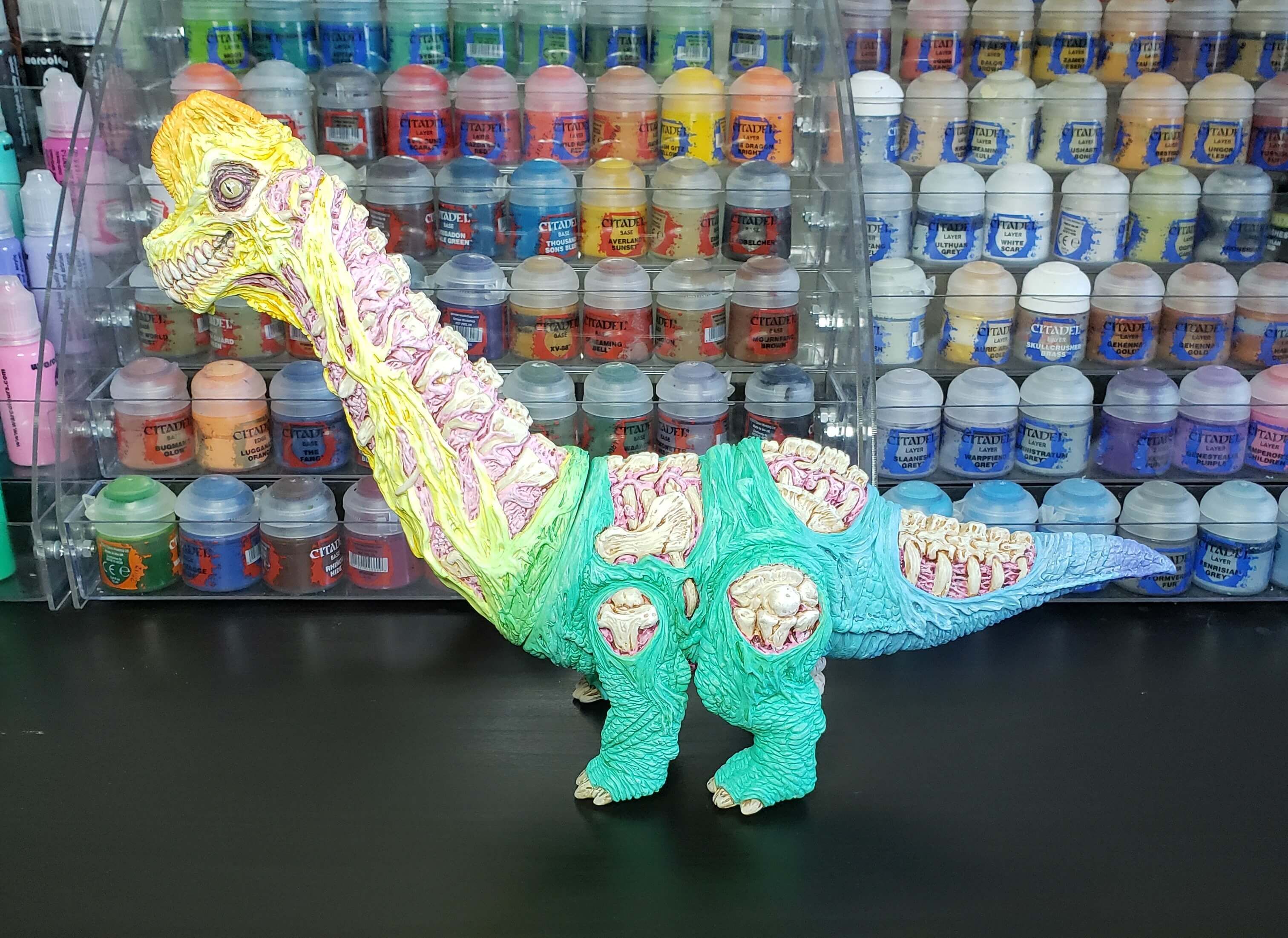 Stands 8 inches tall and features 5 points of articulation;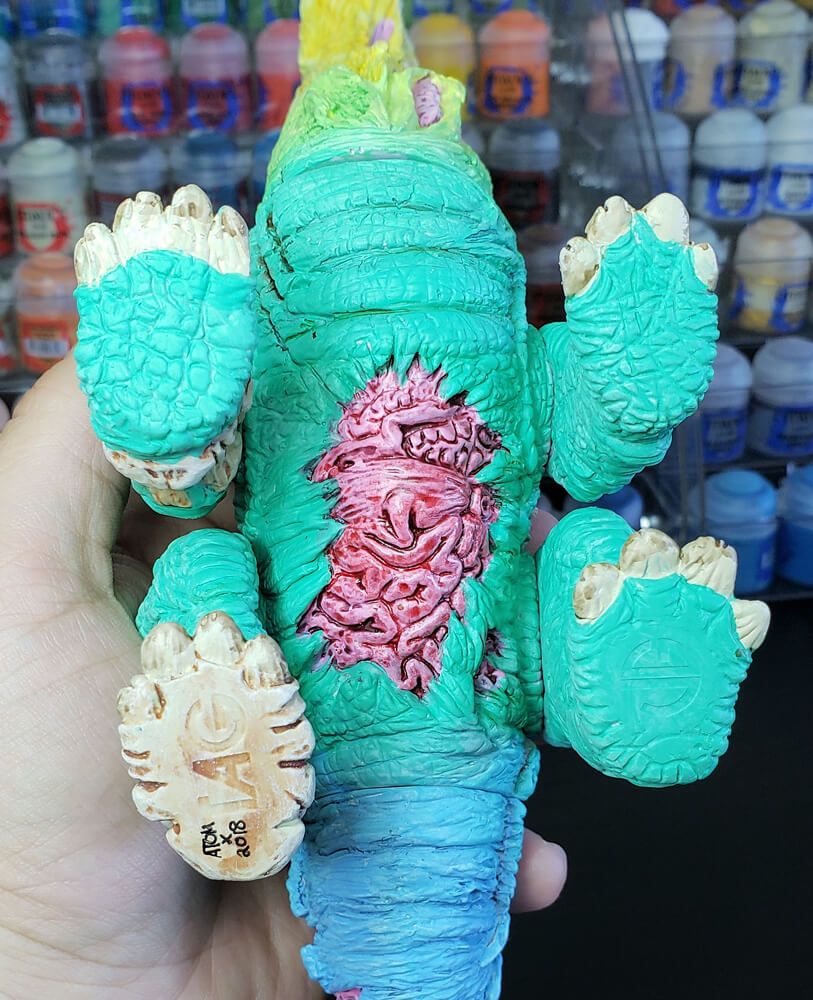 Available now HERE for $300.

ATOM X at atomx.bigcartel.com and Instagram.
Check more Brachiosore action below: