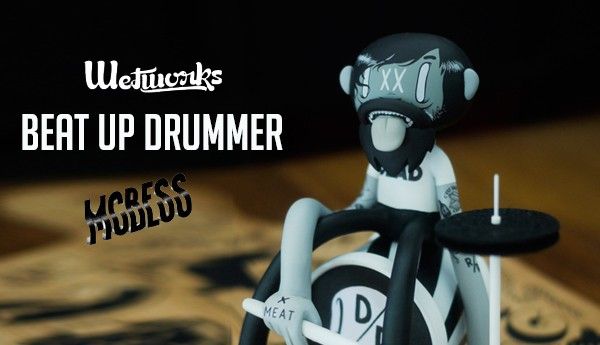 Wetworks Carlo Cacho is in high demand to do more custom Mcbess after releasing his first custom Mcbess and gaining recognition by Mcbess himself.
"Beat up drummer " is his latest and this one is going to one of founders of TTC, can you guess who? the hint is the added sculpt on face of the custom.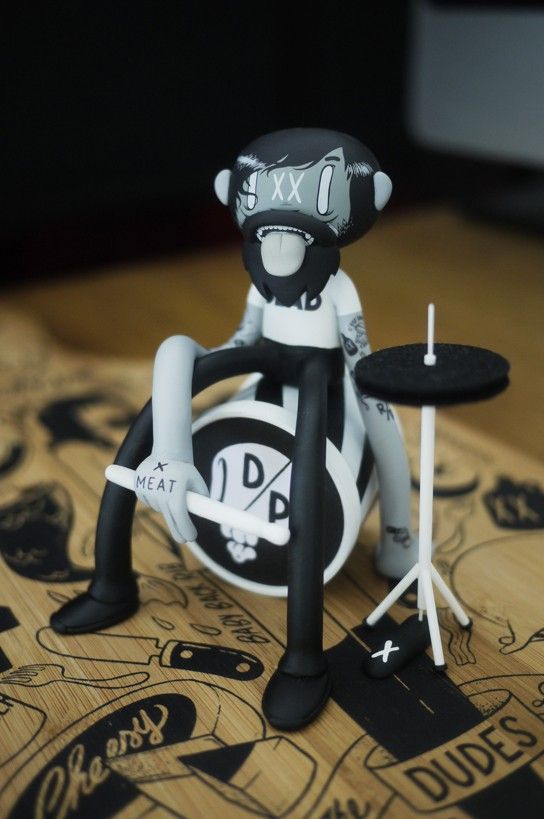 Wetworks adds a little fun with the over stretched arms, good idea of how to portray the drummer beat up and keeping the OG kidrobot Mcbess Dunny artwork intact. The accessories are a great addition too with all the symbols and markings on the drum and tattoos, great use of the water transfers.
Be sure to check out our Artist Spotlight Article on Wetworks HERE and you can contact him Via Facebook HERE and give him a follow on his Instagram