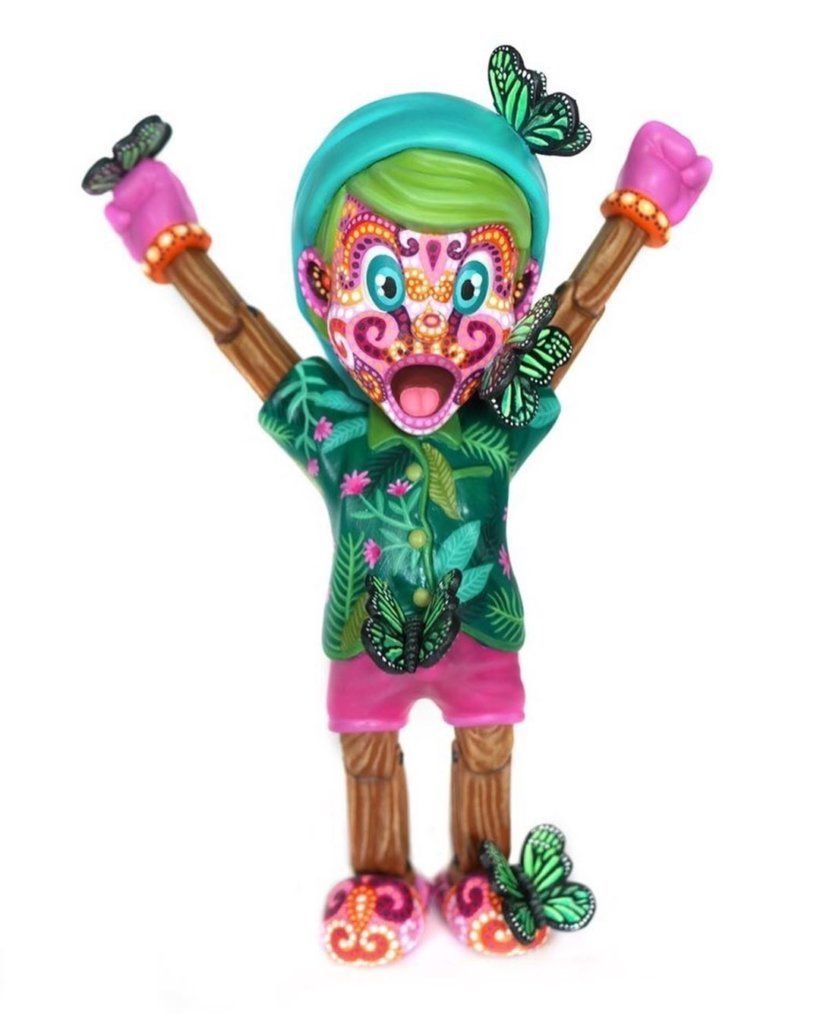 Are you awakened? It's not often we have seen many customs of the Juce Gace A Wood Awakening platform, if any. It just so happens that one of the best of the best has taken on this first attempt at such a 'stiff' Designer Toy platform. Bringing her intricate designs, MP Gautheron, has brought a touch of green fingers to this figure. Butterflies and bright colours are exactly what we need right now!
Whilst this was a commissioned custom, we are hearing strong rumours that MP will have a custom series of figures available in the near future. Keep your peepers on thetoychronicle.com for future details! You'll not want to miss out!
---
MP Gautheron Social Media
Facebook: https://www.facebook.com/mpgautheron/
Instagram: https://www.instagram.com/mpgautheron/
Twitter: https://twitter.com/mpgautheron
---
If you want to support The Toy Chronicle, we have a number of options available to you. We have started to stock a wide range of releases that we think you will enjoy. Ranging from production pieces from Superplastic, to original pieces from our favourite artists. Purchasing one of our pins also really help. A quick, cheap way to also support the TTC is by making a small donation. These can all be completed below through our online shop. We appreciate all the support! Thanks!