Some folk love feet. Some folk love hands. Who are we to disagree. Jon-Paul Kaiser recently had a customer from China (his first from mainland China, he believes), that gave JPK a request for a 'hands' theme. So JPK did just that. Taking a Kidrobot 10inch Labbit and gave the customer just what he wanted…
[frame align="center"]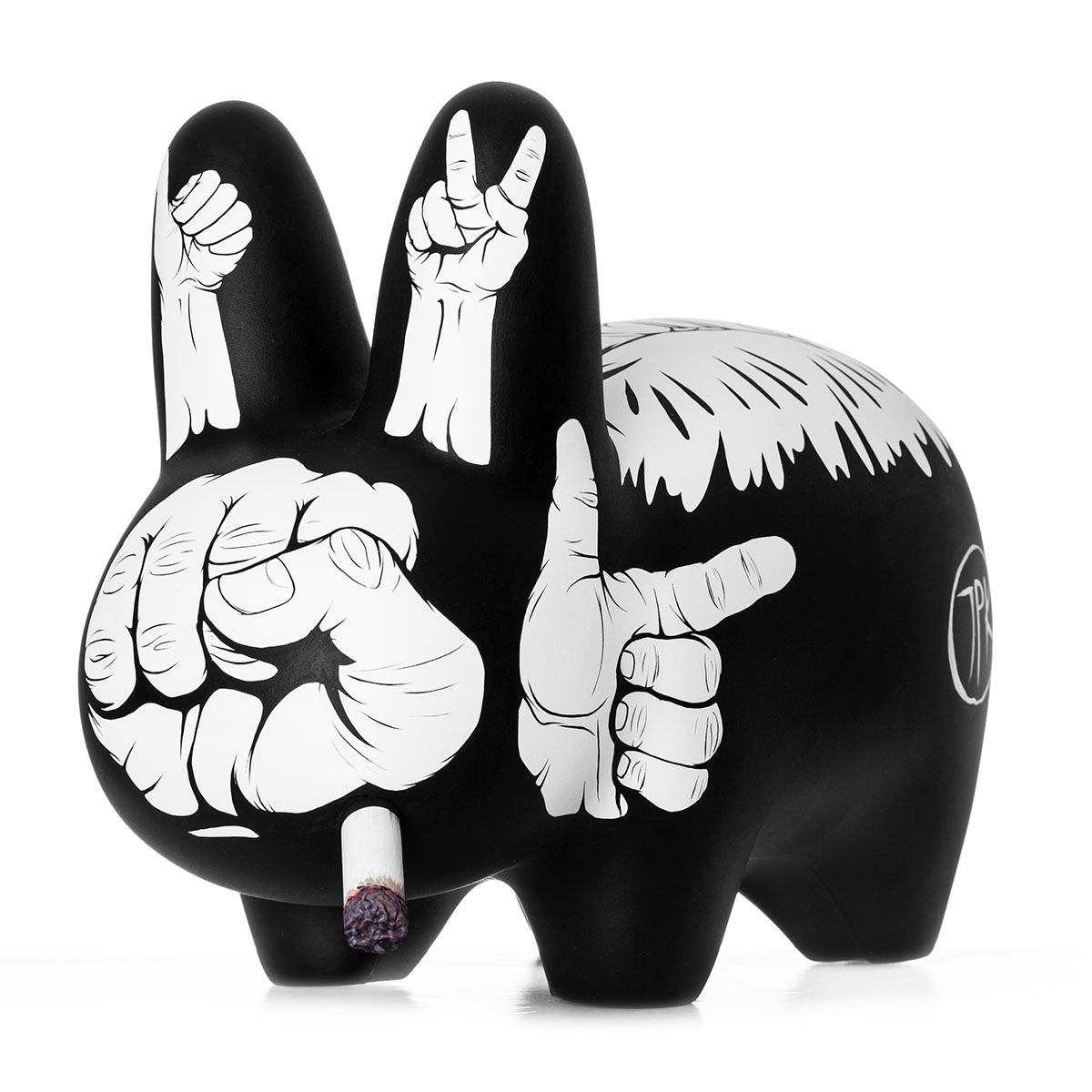 [/frame]
Jon-Paul said it was slightly unusual for him, as the custom has no characters or landscape in – which we all know make a quality JPK custom. However, we think that Jon has nailed this theme. Hands down. Ha.
[frame align="center"]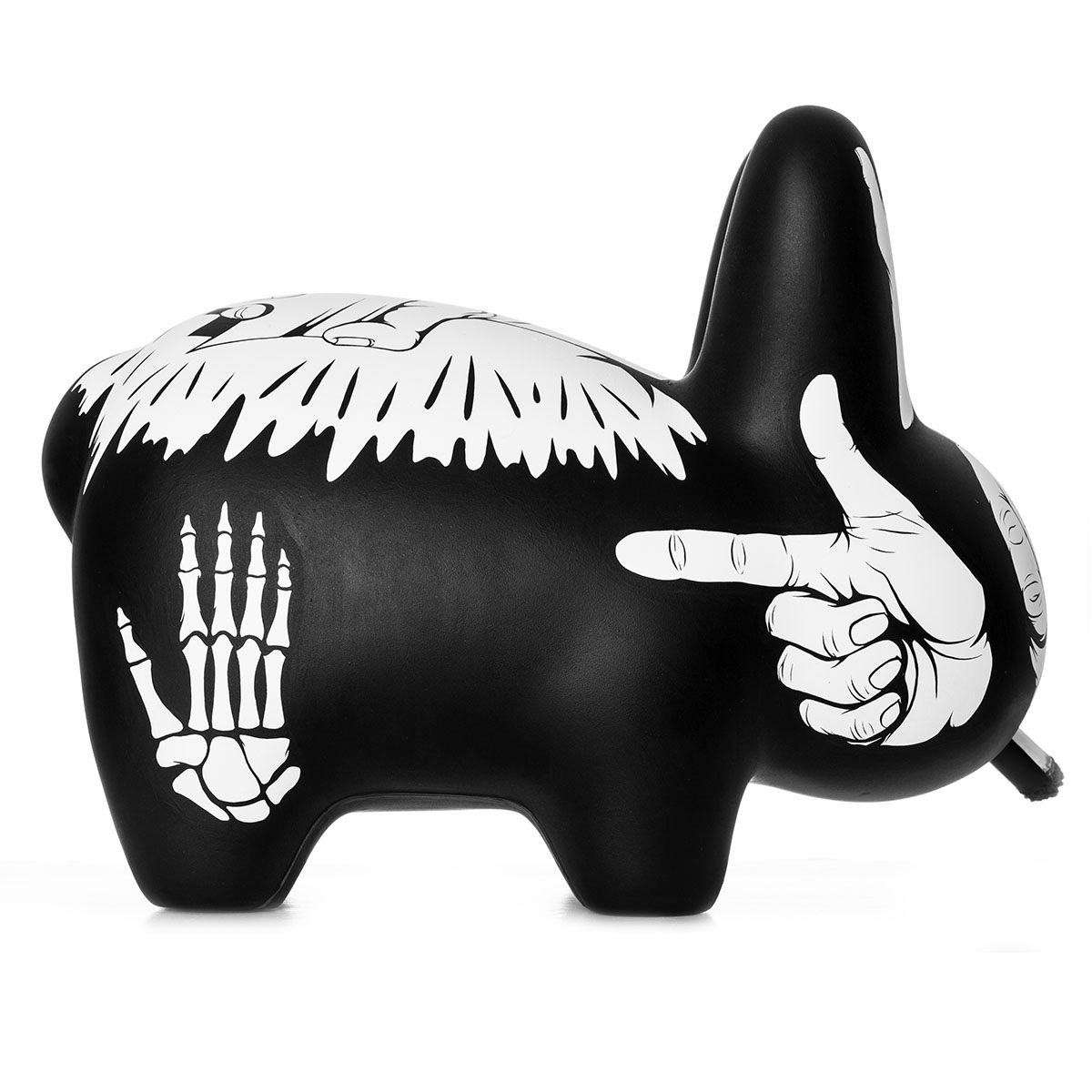 [/frame]
There is a little hidden extra too for this customer. JPK added some secret painting in the negative spaces, on the Labbit's flanks, that a UV light will reveal just for the client. We hope it's a hand flipping the bird.
[frame align="center"]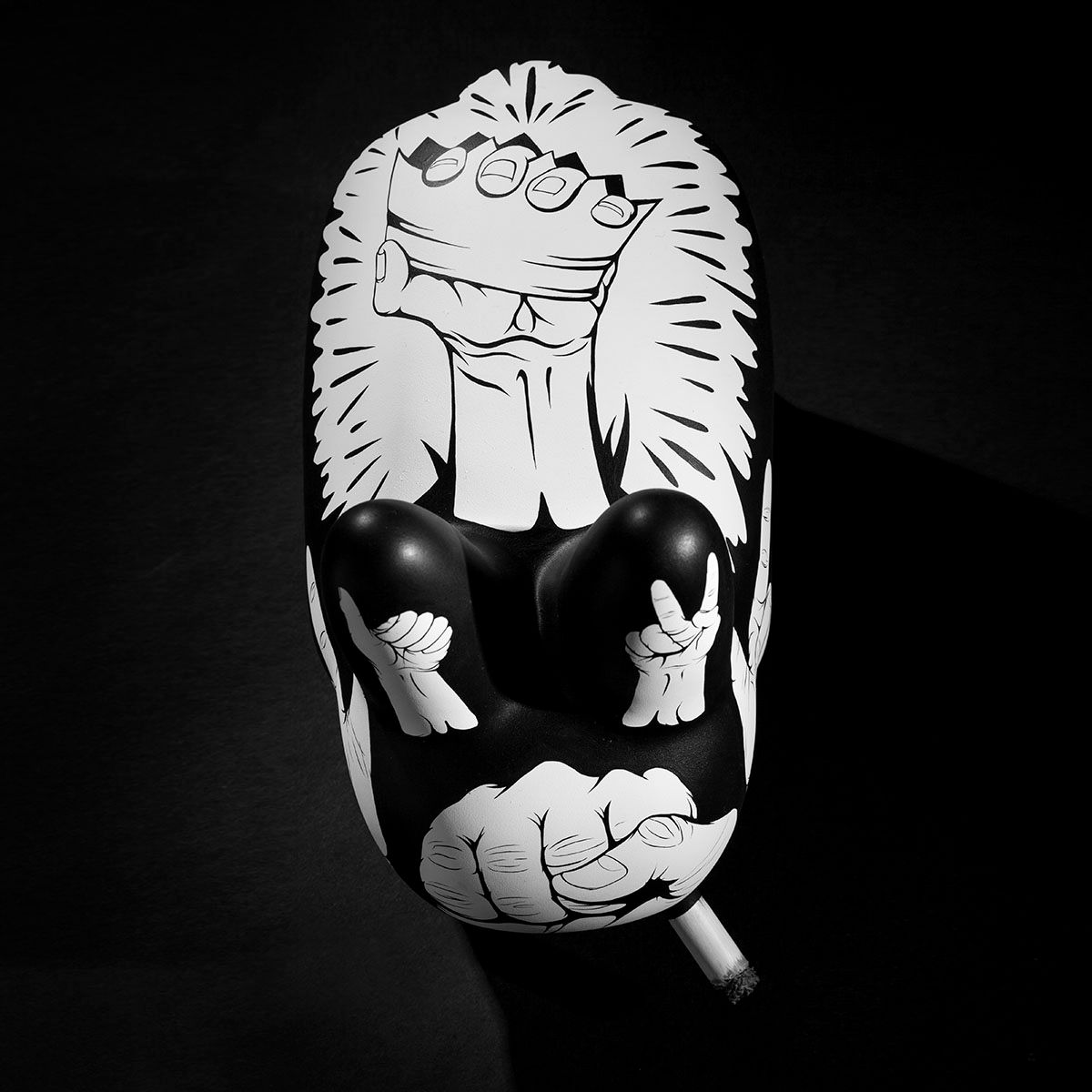 [/frame]
Photography, yeah you guessed it, was by Justin Allfree. Who has again done a beautiful job capturing this JPK custom in all it's glory. You wouldn't expect anything less now though, right?!