Quick heads up before it sells out. If you're a fan of Totoro you'll be happy to know Shinobistinks is back to making more Tototo and Studio Ghibli inspired figures and TODAY he has one 8? custom Dunny Totoro with sculpted fur and leaf (best one Shinobistinks has done opinion)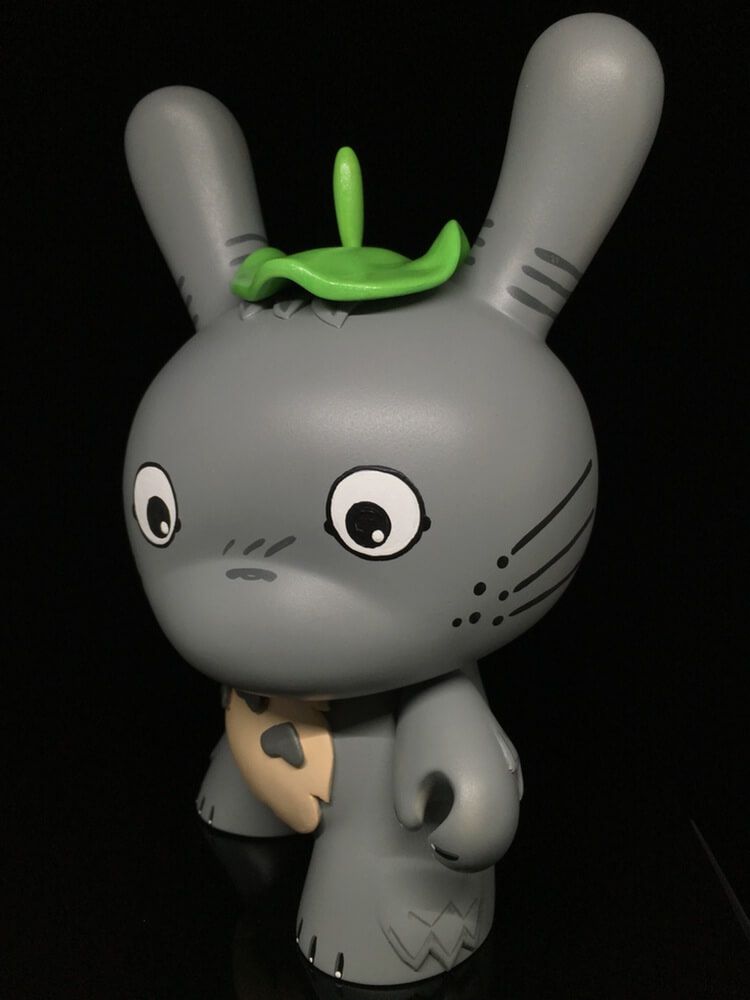 Included is an 8″ custom Totoro with hand sculpted features and sculpted removable leaf.
Check out shinobistinks.bigcartel.com . Those interested can also send Shinobistinks an email at [email protected] to get your own commission from the man himself.
Give Shinobistinks a follow on Instagram via https://instagram.com/Shinobistinks/