I think it's absolutely fair to say that we love Metal Sloth by Xpanded Universe. Ever since we laid eyes on Metal Sloth at 2017 inaugural Five Points Festival, we've been truly, madly, deeply in love with him. We are happy to see that Metal Sloth is getting a new version in 2018. Seen at T.A.P.E in Arizona this weekend was these awesome new resin Lucky Metal Sloths. Designed by Xpanded Universe. Sculpt & cast by Scott Martin Thomas. These Lucky Metal Sloth sold out yesterday, no surprise!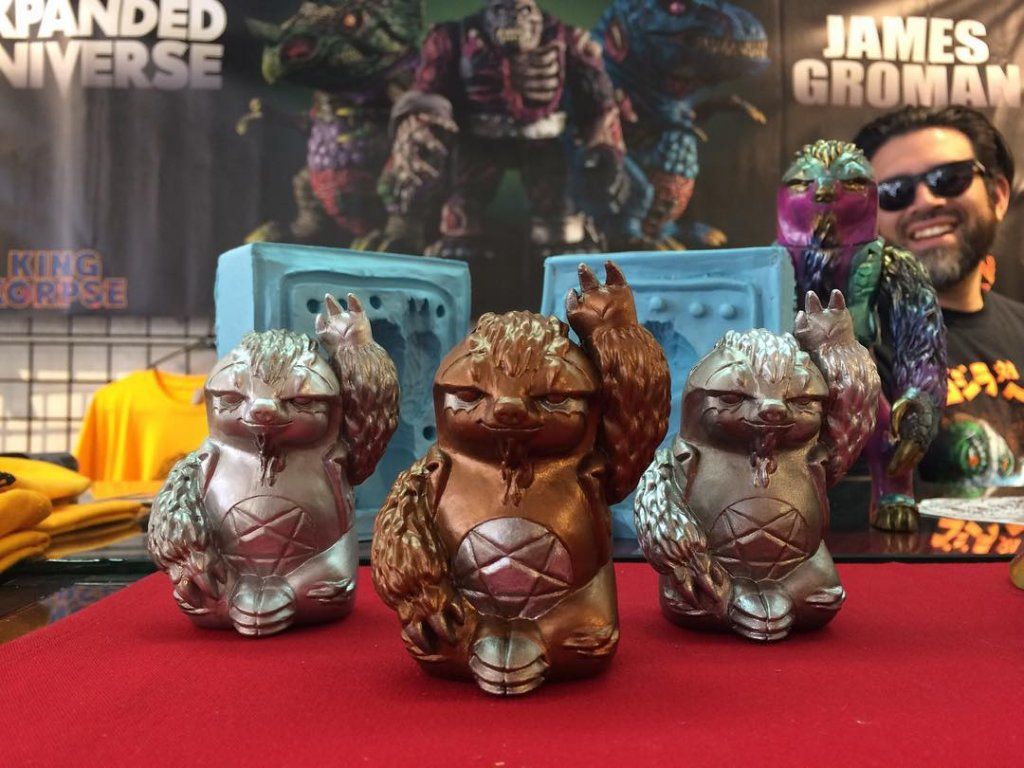 We are hoping to see Lucky Metal Sloth at the upcoming 2018 Five Points, so we can get our grubby mitts all over this wonderful sculpt! We'll bring you more details on if/when they are known. Roll on June 2nd! Go get your Five Point tickets HERE.
Xpanded Universe can be found on Instagram HERE. Scott Martin Thomas can be found HERE.