Welcome to Lilian López planet, Planet Bluu.  Illustrator, toy photographer founder of Toy Humor  has made her first character into a designer art toy! And guess what it's made it's debut all the way over at Taipei Toy Festival. WOW from Mexico to Taiwan. Anyway it's great to see Bluu get turned into a art toy and Lilian has done a marvlous job seen as it's her first release.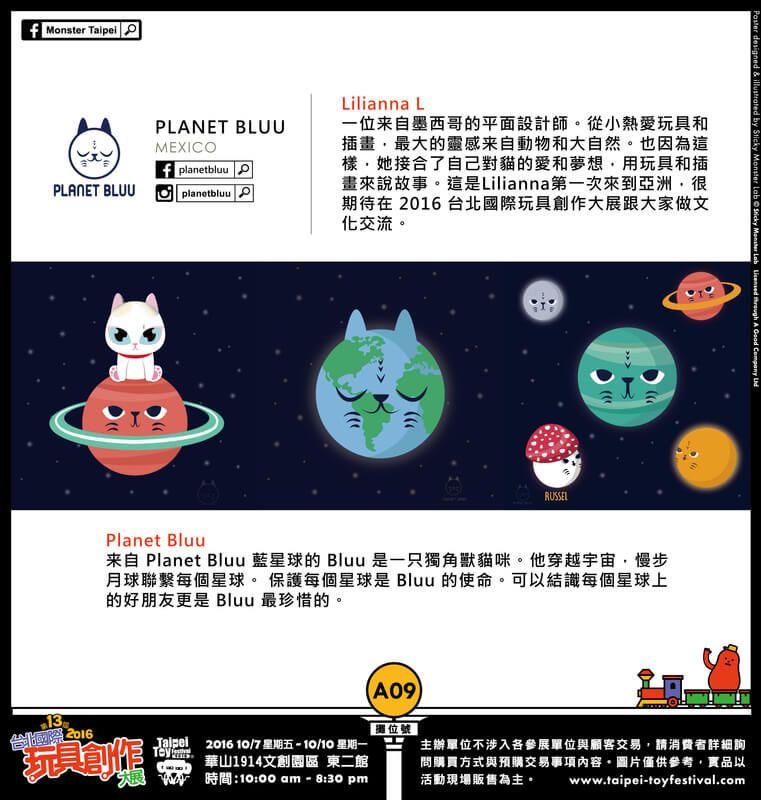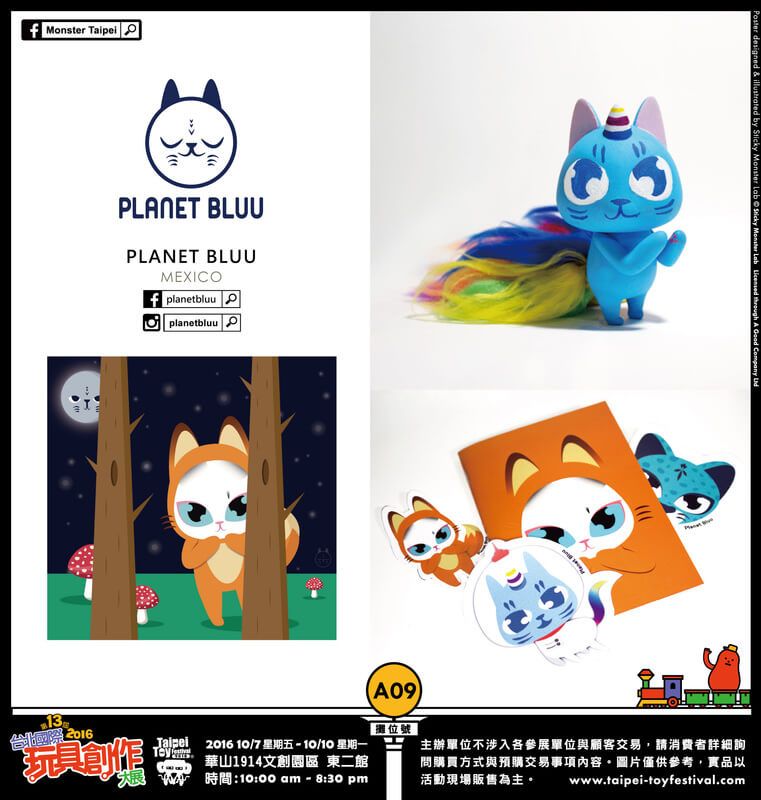 Find Bluu and Lilian at booth #A09.  No word on a worldwide release but stay tuned for further info. For now you can check out our Live footage of TTF on our Facebook Page  HERE.
The 13th Annual Taipei Toy Festival (TTF2016)
Date: October 7th~10th, 2016 (FRI)~(MON)
Venue: HUASHAN1914  CREATIVE PARK
<No.1, Sec. 1, Bade Rd., Zhongzheng Dist., Taipei City , Taiwan>
Find Planet Bluu via Instagram and Facebook. Love toy photography check out Toy Humor HERE.
(info and photos lifted from Taipei Toy Festival )