You wake up on a Saturday morning, just like today, roll over in your bed and come face to face with Eugene. Eugene won't bite. Oh no. He'll stare. He'll dribble. That much is for sure. Meet Eugene…

Eugene is a 14inch plush 'monster' created by Man Made Monster Co. We at The Toy Chronicle love a nice bit of plush, and when you add camo to the party – we're definitely in! You can purchase Eugene for £34 on the Man Made Monster Co webstore HERE.
Eugene also has a whole bunch of friends at Man Made Monster Co too. This little 'Leaf Urchin', for example. The Leaf Urchin comes in multiple fur colourways – all retailing at £34 – which you can pick up HERE.
There is also the Man Made Monster Co 'Yeti'. As the snow looks to blast the UK this week, this Yeti will be able to keep you warm in those wintery nights. Nothing quite beats a yeti smile on a winters night! You can pick up the Yeti HERE for £34.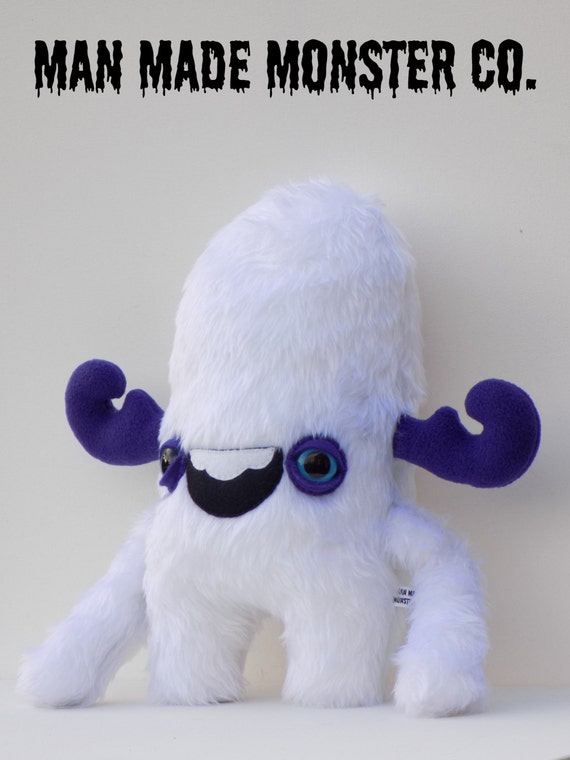 Man Made Monster Co is a one-man company based out of Wales, working on his plush releases. We are loving his work, and we totally think you will too. Go check out Man Made Monster Co on Facebook and their Etsy store too!