Had us in giggle mode this morning when Fluffy House released a Chicken suit for Mr.Cloud! Yes it's true Fluffy House has just released more clothing for Mr. Cloud making him into egg breading master (not really, just even makes him cuter) Must be his latest cosplay addiction kicking in.
"What Came First, the Chicken or the Egg? "

In order to solve this century-old mystery in the Year of the Rooster, Mr. White Cloud believes that he might be able to find out the answer if he plays as a chicken first.

Is he able to be "The First Cloud" in history?
We would like to invite you to give him a hand or a wing sincerely.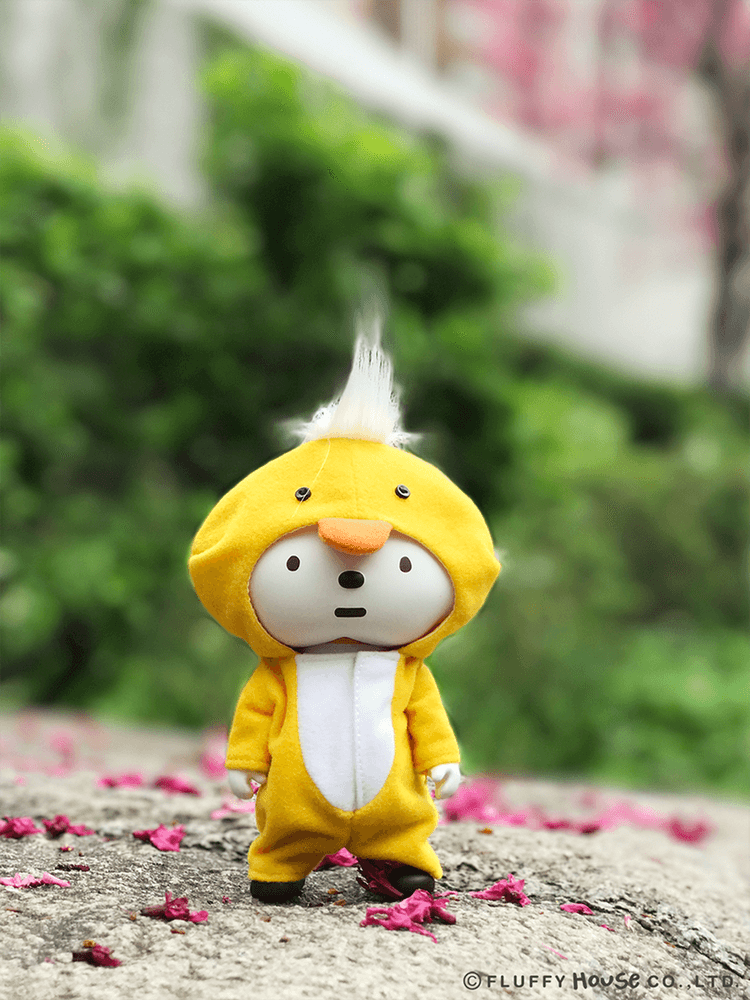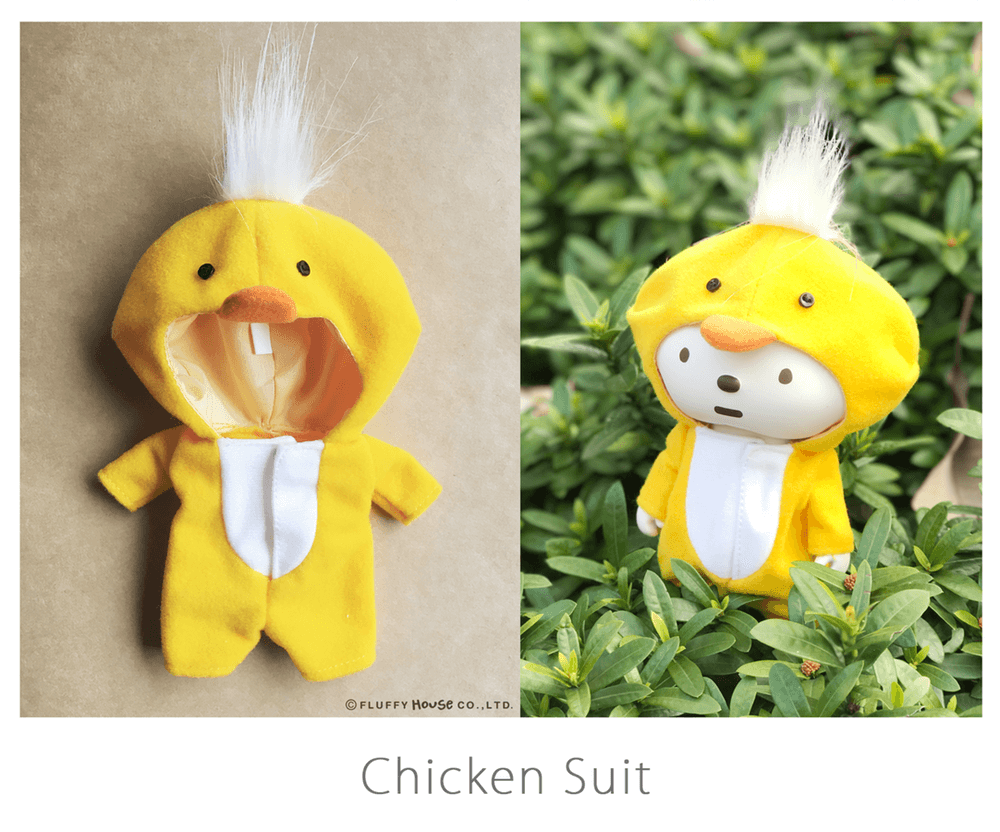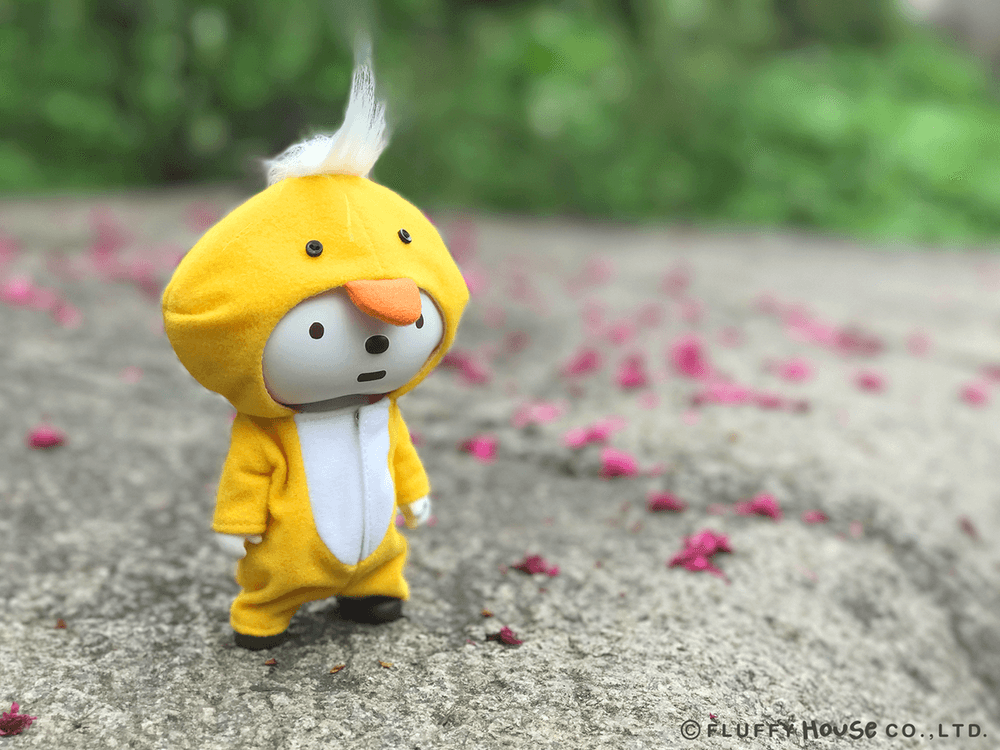 *MR. Cloud figure is not included but can be bought separately
http://fluffyhouse.bigcartel.com/
Not sure about Fluffy House? check out our full review of the whole line up HERE.
Before you leave us and spend your money at http://fluffyhouse.com/shop.php check out below 🙂
Free goodies for all you mobile uses, yes FREE everyone loves FREEBIES.
Fluffy House has two cute apps. The first one is a camera app and another is a puzzle game which sometimes they offer discount codes when completing certain targets for their vinyl toys.
Fluffy Coffee
Download Fluffy Coffee for FREE HERE.
iOS Photo App "Fluffy Photo" has released!
Download it for free and Mr. White Cloud and friends are now ready to fill your photos with cuteness and joy.
Add Mr Cloud and co in all your photos like we have. 
Smile for everyone! Download it HERE for FREE.
Find Fluffy House via http://fluffyhouse.com/ , Facebook , Instagram and Twitter