Its been over a year since we first featured Aleana Soto of Fetch For Donuts HERE. They say all good things come to those who wait. like we said previously, the zombies have attacked Fetch For Donuts studio and infected Aleana Soto bunnies! The infected bunnies have now turned into Zombie Bunny! EEEEKKK. Ok, that's some fake news, but what's real is the fact that Aleana Soto of Fetch For Donuts has been working on this cool looking Zombie Bunny for a while and now it's ready to infect your collection! over a year in the making and refining Zombie Bunnies, Aleana is excited to announce her first exclusive resin figure the Zombie Bunny.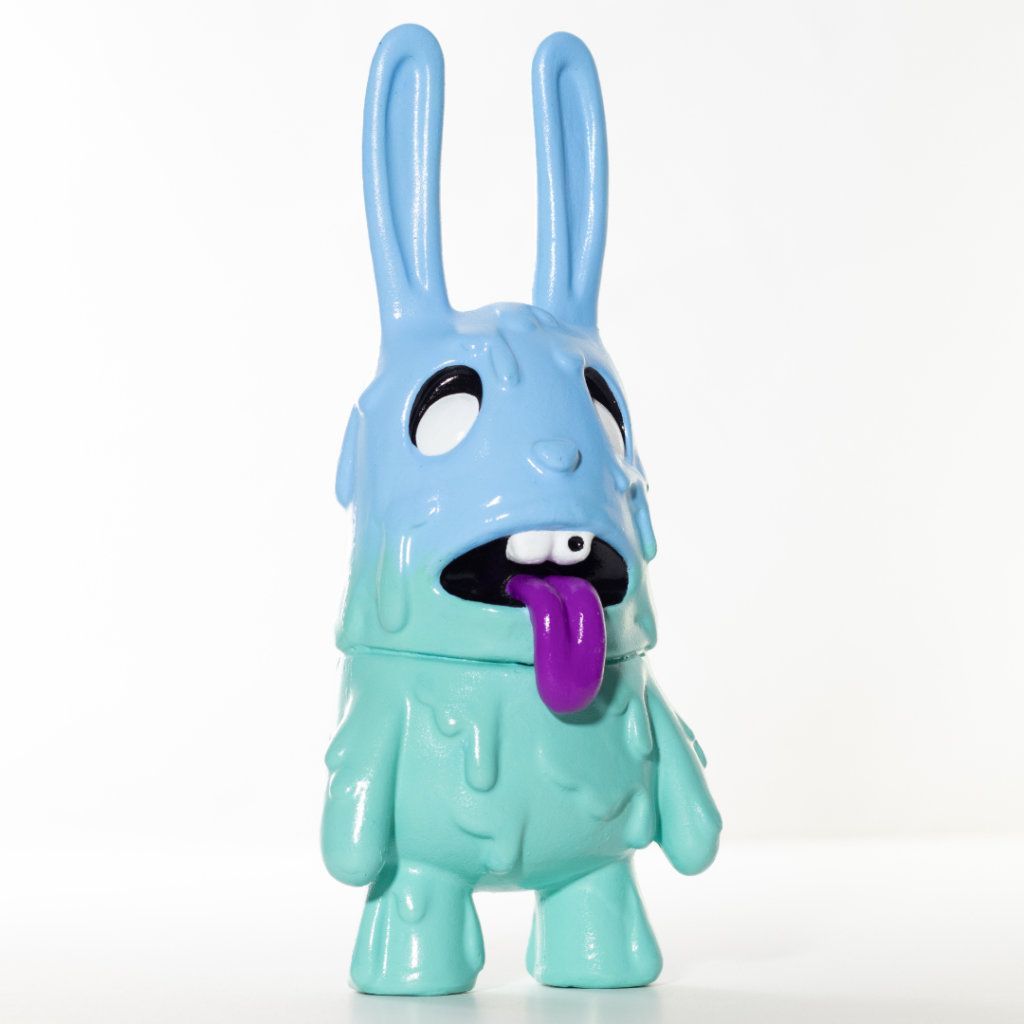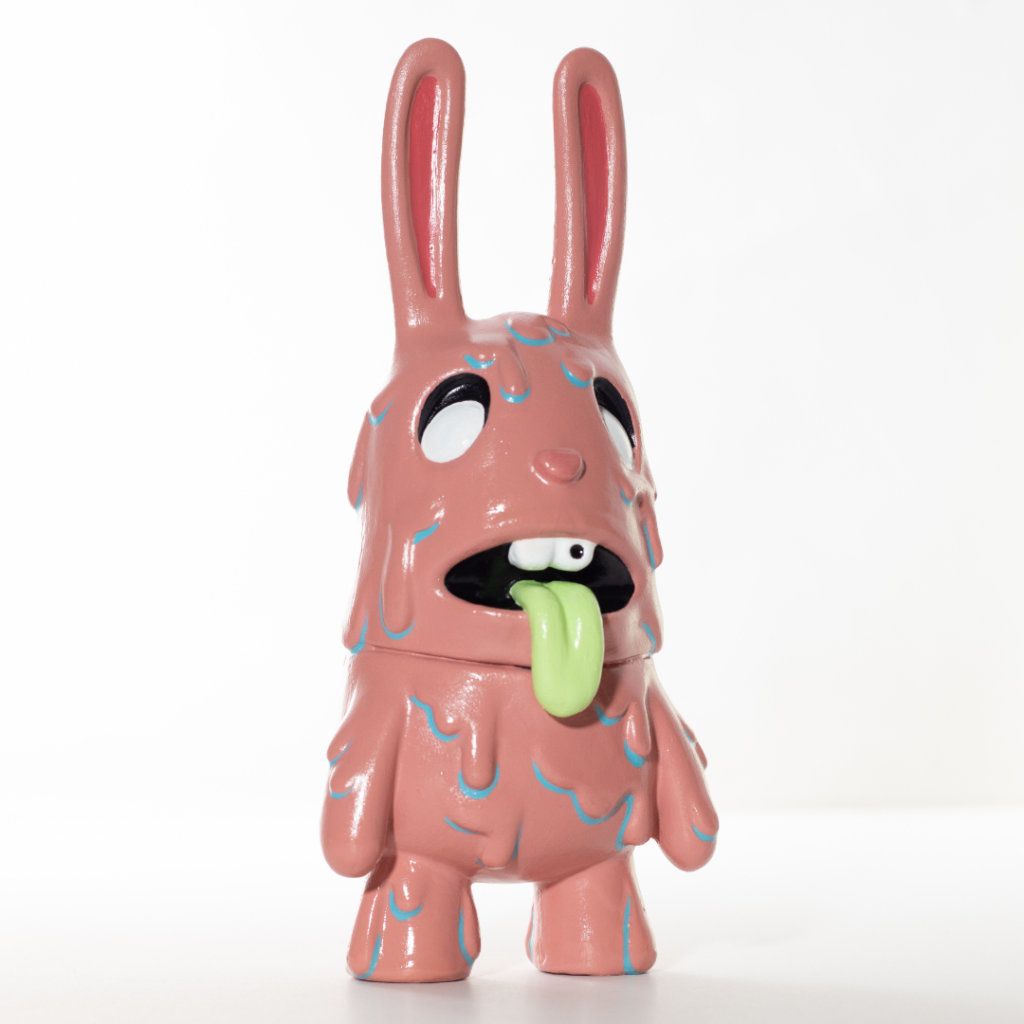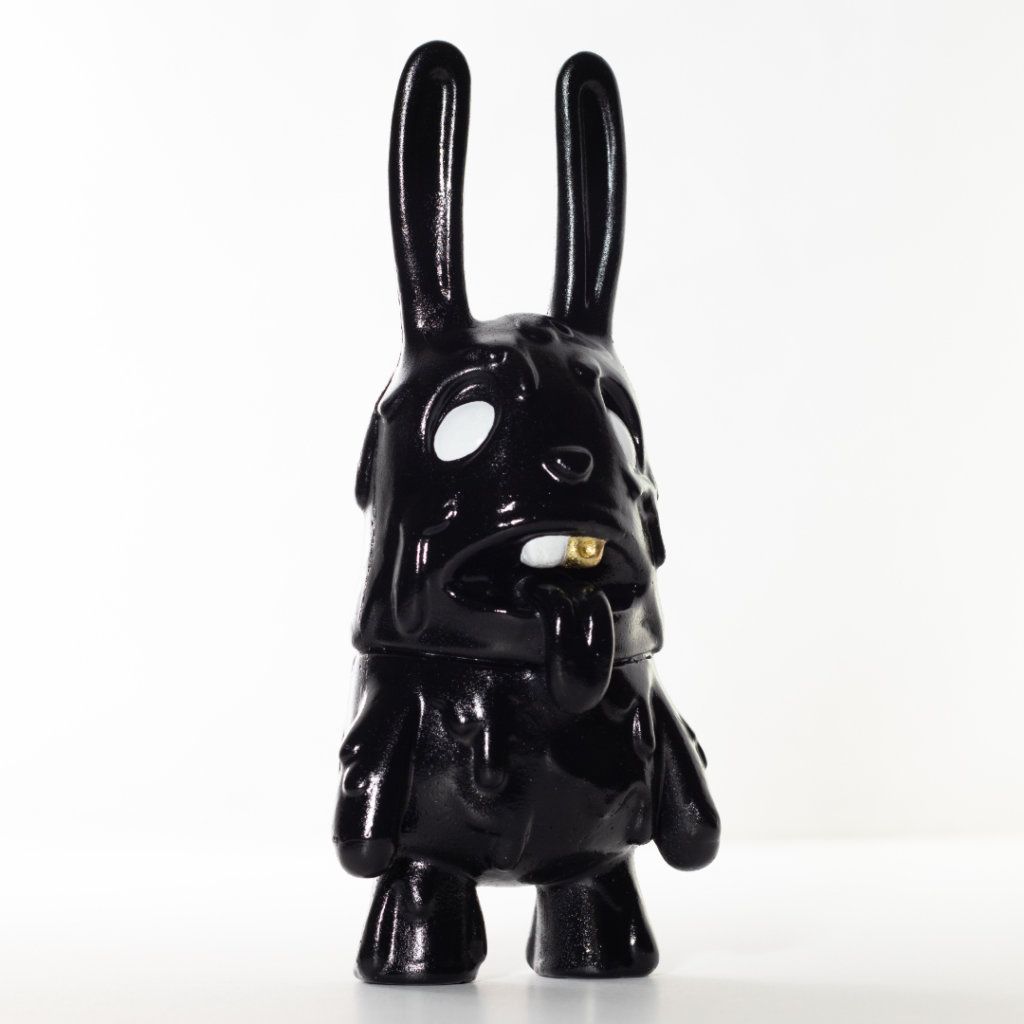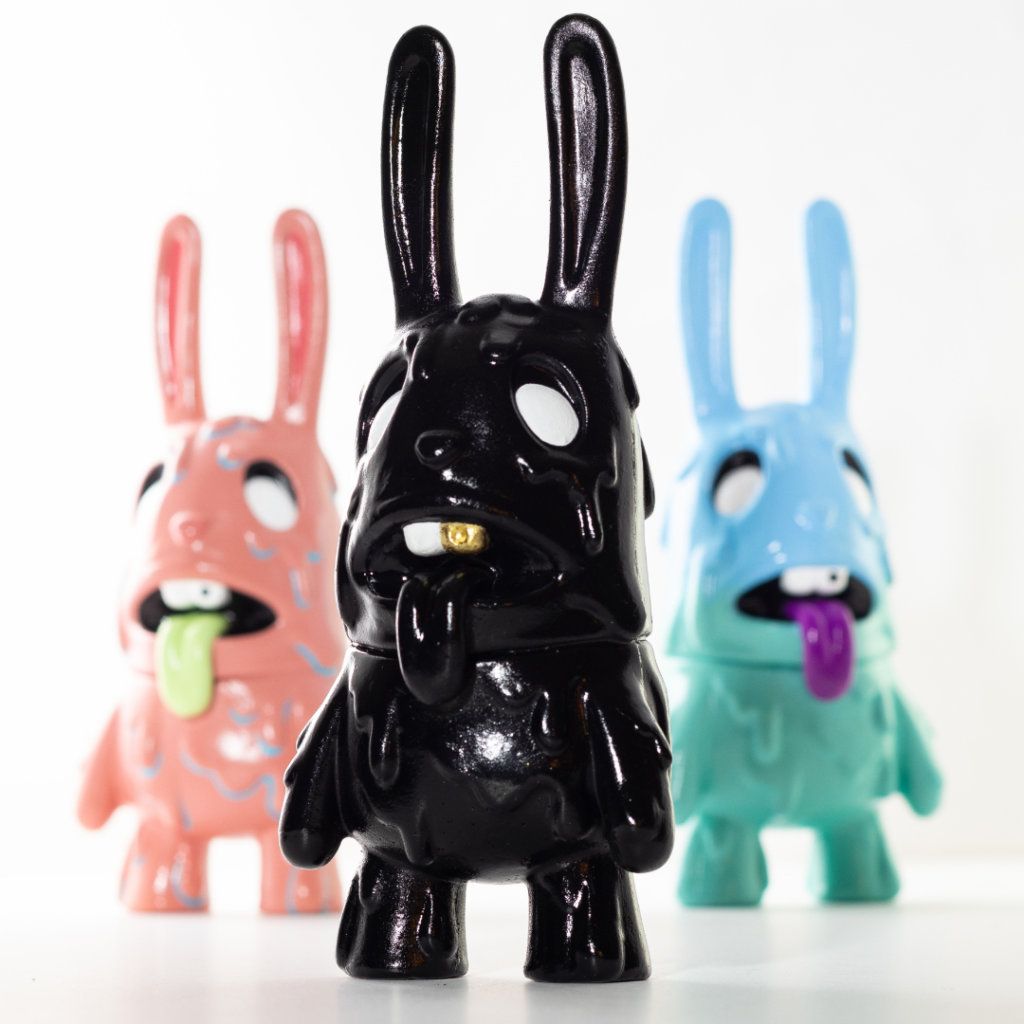 The Zombie Bunny is a resin cast figure. It stands at 7″ tall. Fully handmade by Aleana. Resin cast, hand-painted in acrylic with a glossy finish. Each piece is hand finished and unique FFD logo on the bottom. To us, it looks as good, if not better then when we first laid eyes on Zombie Bunnies over a year ago. Not the headache of choosing between the three colours -pink, green/blue gradient and the black.
MATERAIL:  Resin
EDITION: –  First Run – 8 pieces
WHEN: September 18th, 2020 12pm EST time
PRICE: $86.00 (not including shipping)
For now, check out her soft sculptures at https://www.etsy.com/shop/fetchfordonuts
Find Fetch For Donuts – Aleana Soto via Instagram, Facebook and Twitter.
You can get your daily Designer Toy fix from our TTC Mobile App. It's free too! FREE! Download on the iPhone or Android smartphones. Search for "The Toy Chronicle" and all your Designer Toy wishes will come true! Pretty much.
Did we fail to mention IT's FREE.