Little Wootkowski has grown a taller and has more creepy n cuteness. Must be Halloween season creeping in, Ha. Scott Wilkowski gave birth to Wootkowski and made his debut at SDCC 2016 and now Wootkowski 3.2 has red mixed GID magic.
Don't underestmate Wootkowski's 3.2″ in hight as the little chap packs a fright. The debut of Woot Bear's latest collaboration with Scott Wilkowski is just around the corner!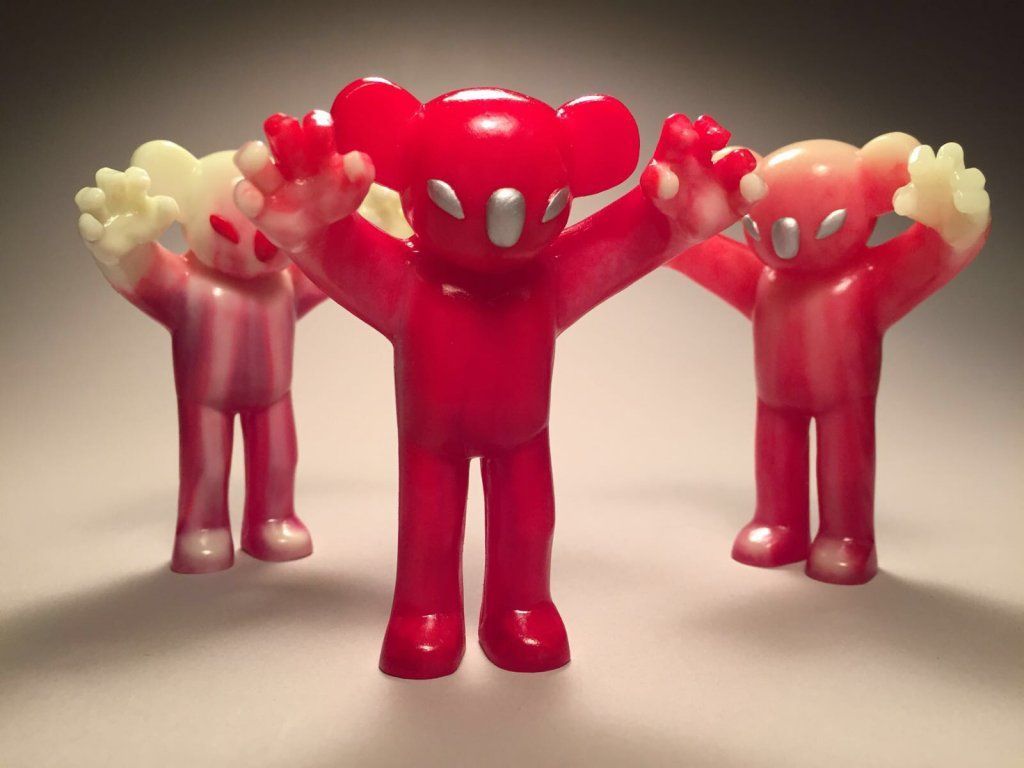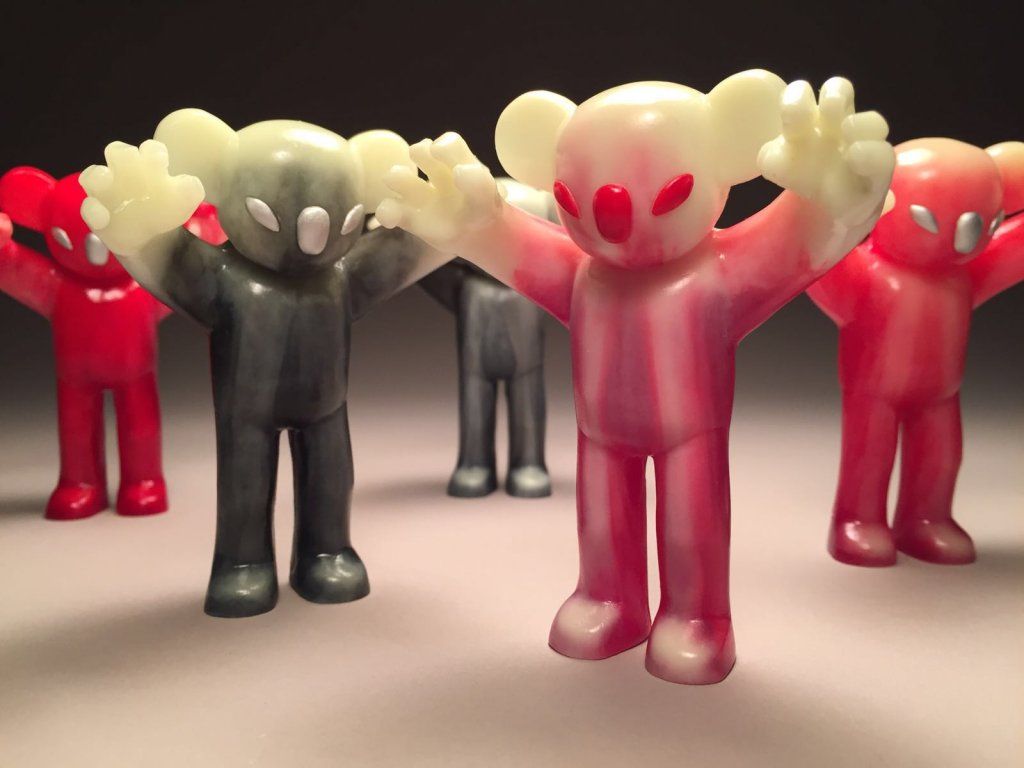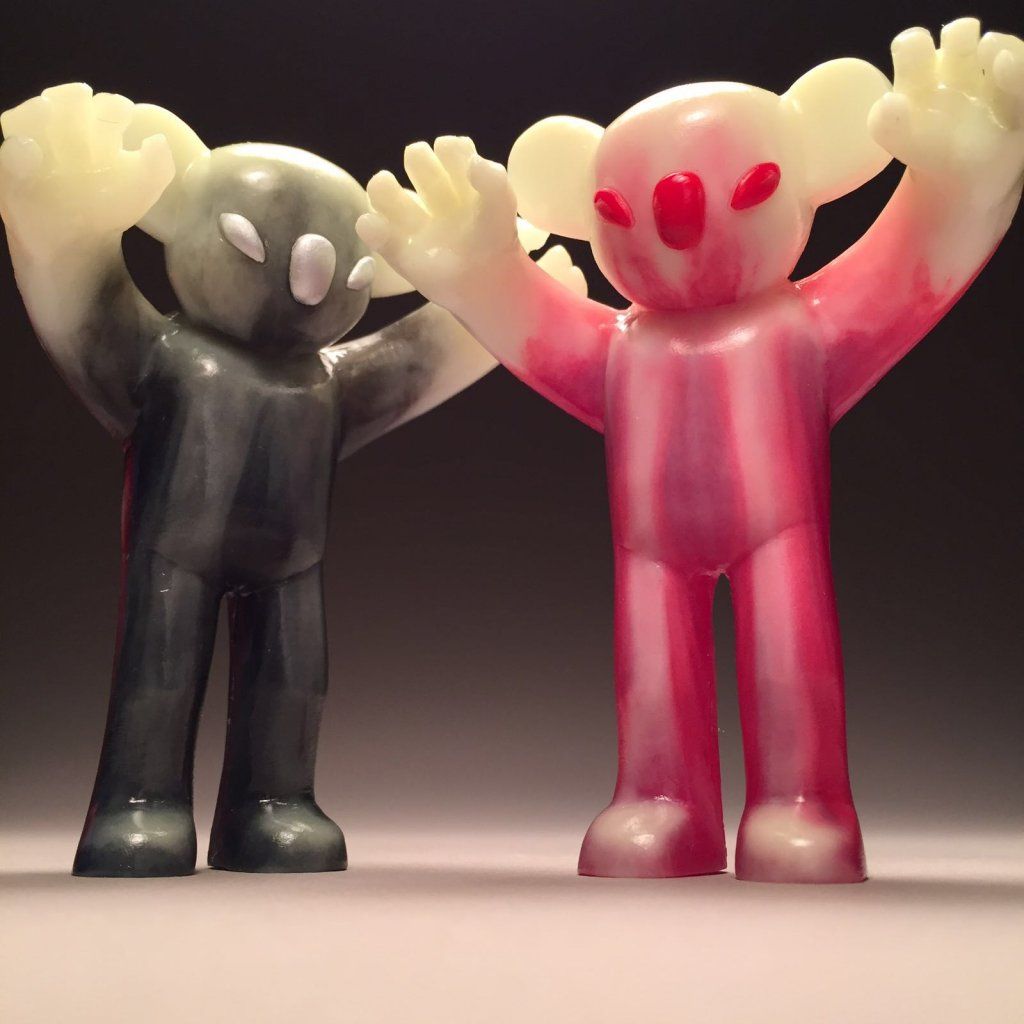 Wootkowski 3.2 Mix GID Edition will be released in-store and on Wootbear.com on Friday, September 16th, at 12pm PST. We suggest using http://www.worldtimebuddy.com/ to find your timezone.
This installation of Wootkowski is 3.25 inches of mix glow goodness! Two colour ways will be available: Red & Black, each with GID resin mixed in for added swirl glow effect. Only 10 pieces per colour way will be released. They will. Be $45 each at Wootbear.com.