Something spooky happening at UME Toys headquarters! Many of Richard Page's resin figures have been possessed. OK, #FAKENEWS but what is real is Richard has prepared a few Halloween Specials for you all which includes the return of GeekWok andPumpkin head. Ain't no Halloween without a UME Toys release right?
Trick or treat GeekWok
Last chance one off GeekWok pumpkin headed trick or treater. After having a lot of requests for this guy I managed to get one more out of the mould before it gave up the ghost, so this is the last chance to own him.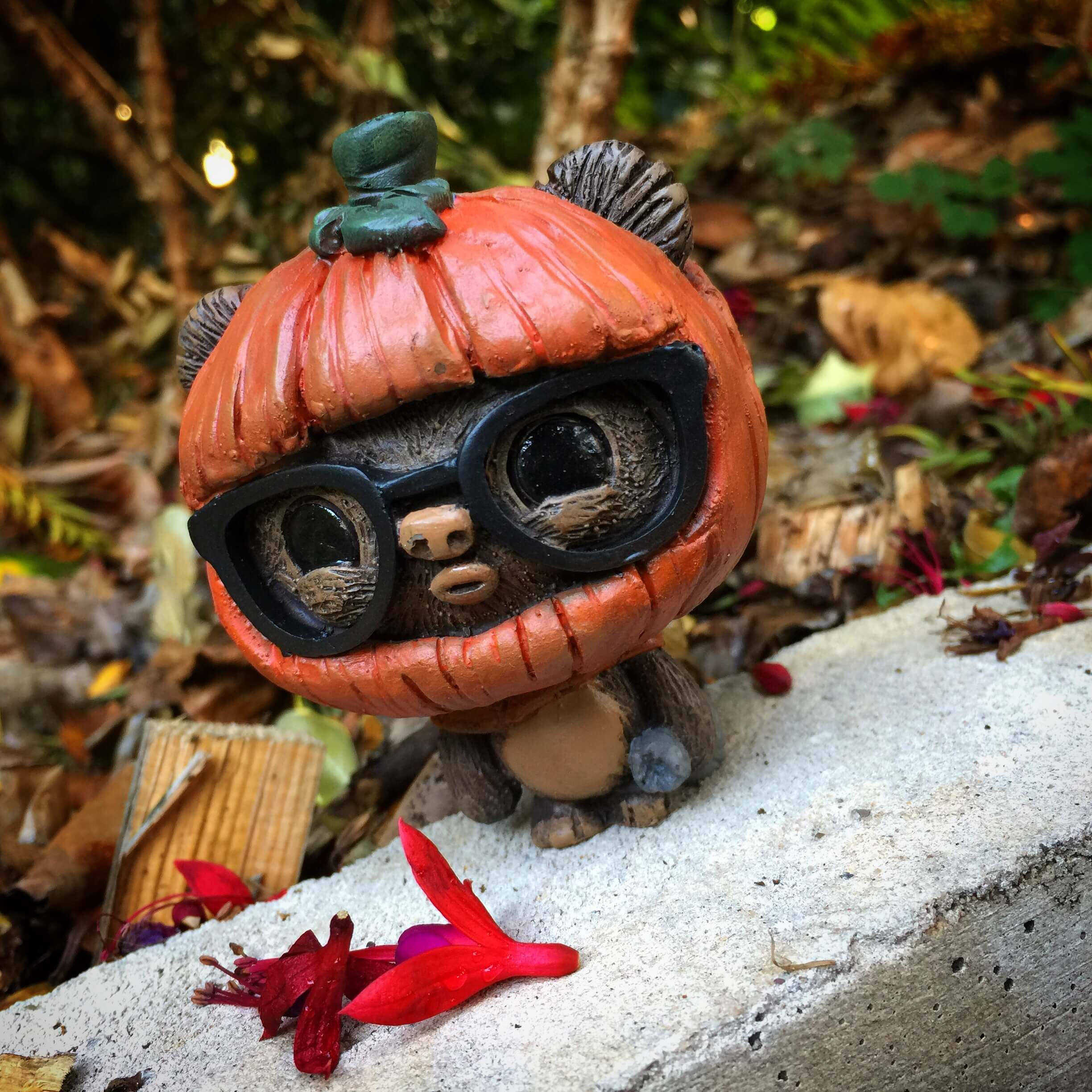 (£36.50)
Pumpkin head 
A Cheeky little one last version of this little Halloween pumpkin headed trick or treater.
(£35)
Jack in the box
Ready to ruin your childhood memories? Say hello to a one-off customised Jack in the box display piece. Evil enough for the darkest of collections.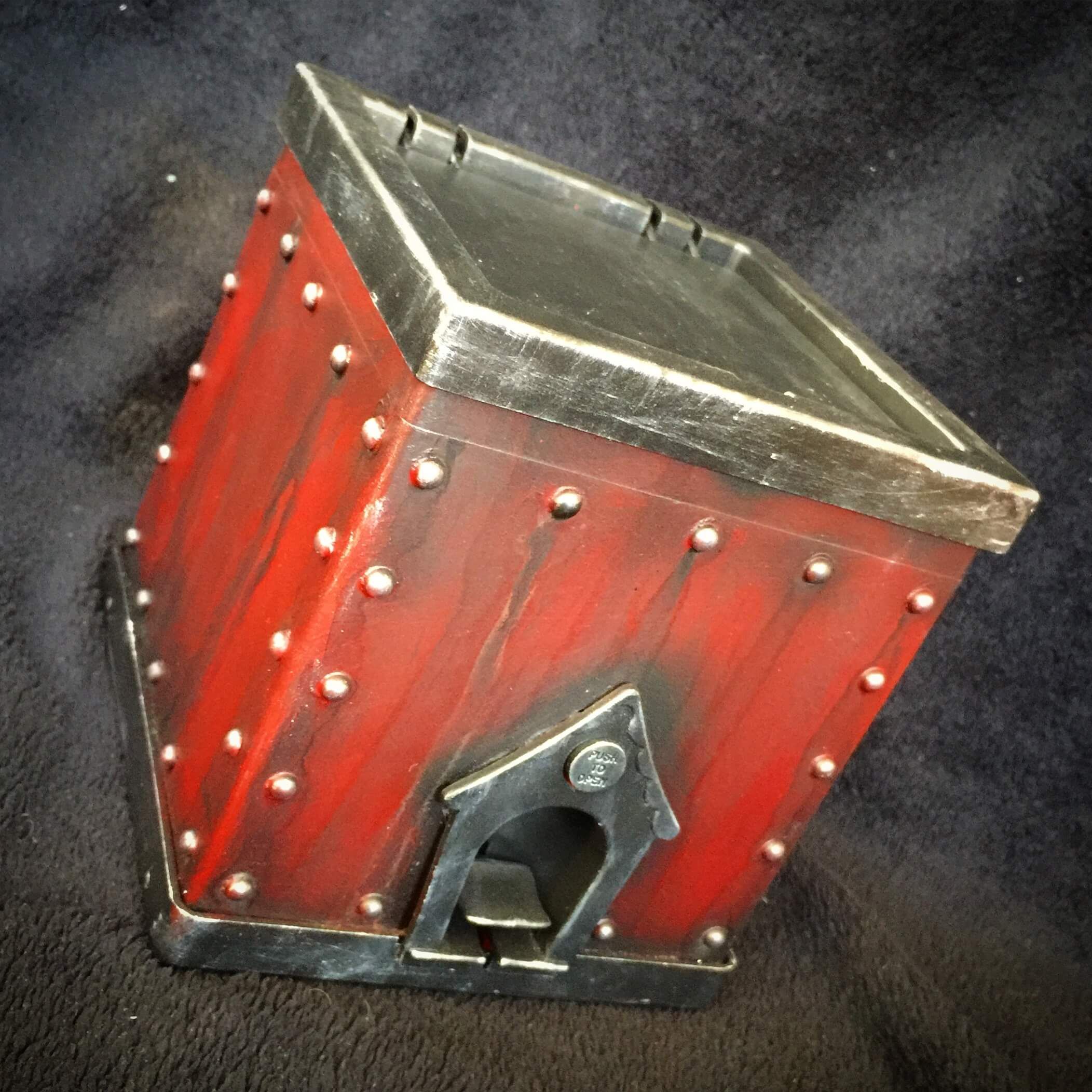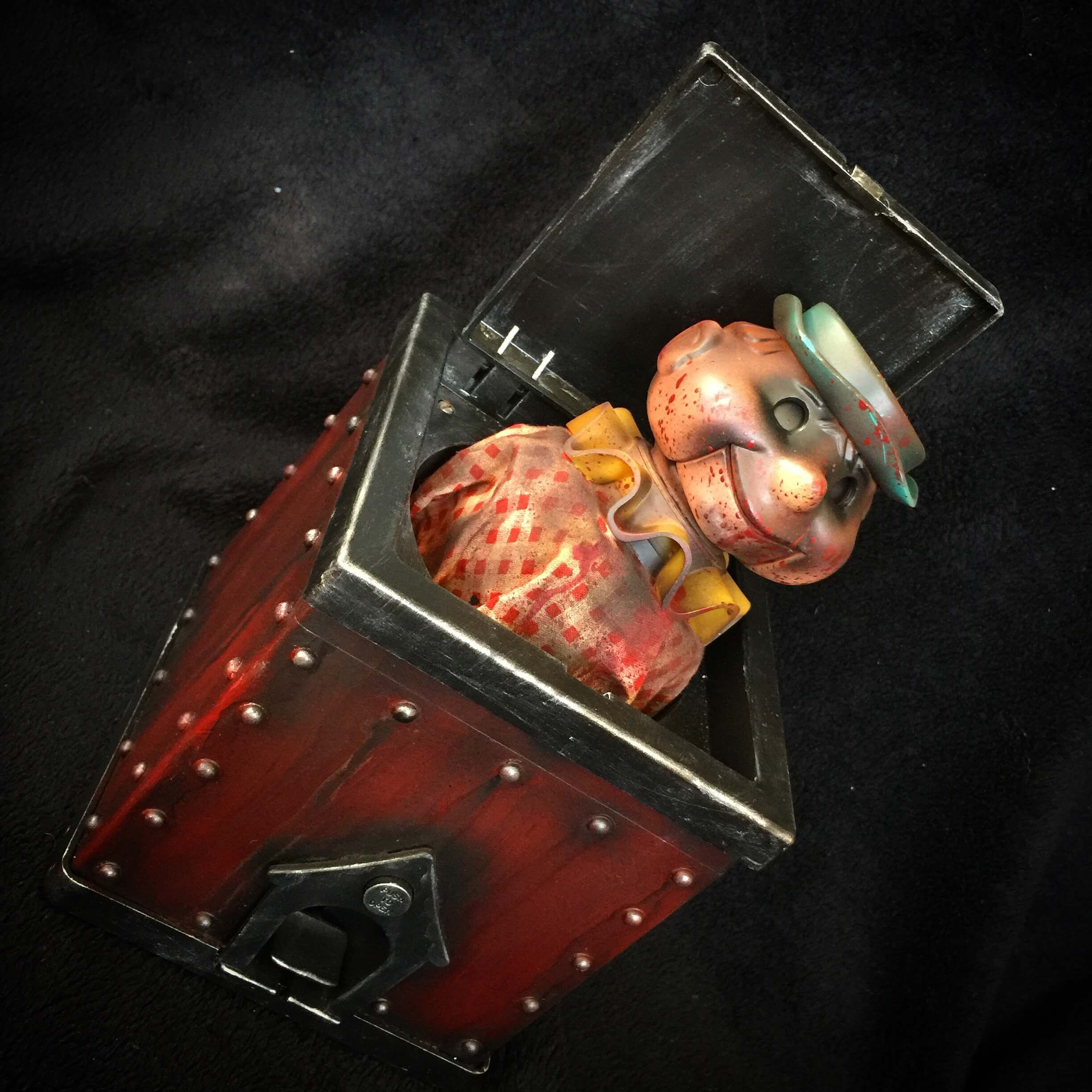 (£85)
If you'd like to add any of the items from this release they will be available at 9.00pm London time on Friday 26th October on the UME store https://umetoys.bigcartel.com/
If you fancy a GeekWok custom don't be shy and message Richard, he won't bite. Sorry to say this guy is spoken for (see what we did there) but if you fancy any of the toys in the UME line up (do a TTC search for UMETOYS) making up as a custom or in a colourway you'd like to drop Rich an email.
You can get your daily Designer Toy fix from our TTC Mobile App. It's free too! FREE! Download on the iPhone or Android smartphones. Search for "The Toy Chronicle" and all your Designer Toy wishes will come true! Pretty much.
Did we fail to mention IT's FREE.
Heres an old short video of Rich getting to work on the OG GeekWok.
[youtube url="https://youtu.be/vL6o5FZHZ7E"]
Head over to UMEToys social sites to stay in contact with him.