The folks at Code Corner BKK have landed a little bling with UMASOU By China's LitorsWorks. CODECORNER gets an exclusive colourway! The sad news is it's only available to Thai collectors only T_T, yup we are crying too as we thought we finally had a chance of owning one. Anyway, lets not be salty. For you Thai collectors, Code Corner BKK have opened up a lotto for you to have a chance of owning this little gold beast/dino.
1) กดติดตาม IG : codecornerbkk
2) แคปภาพแชร์ หรือ repost ภาพ พร้อมใส่ #umasoucodecorner #codecornerbkk#umasou @codecornerbkk **แชร์ IG เป็นสาธารณะเท่านั้น อย่าลืมนะคะ**
📌 ราคา : 3000 บาท
📌 account ที่โชคดี ทางเราจะติดต่อกลับทาง Direct message
📌 ลูกค้าที่อยู่กรุงเทพฯ ต้องมารับที่ร้านเท่านั้น
ส่วนต่างจังหวัด เรามีบริการส่ง EMS +50 บาท
📌การตัดสินใจของร้านถือเป็นที่สุด
.
>>Thailand fans only<<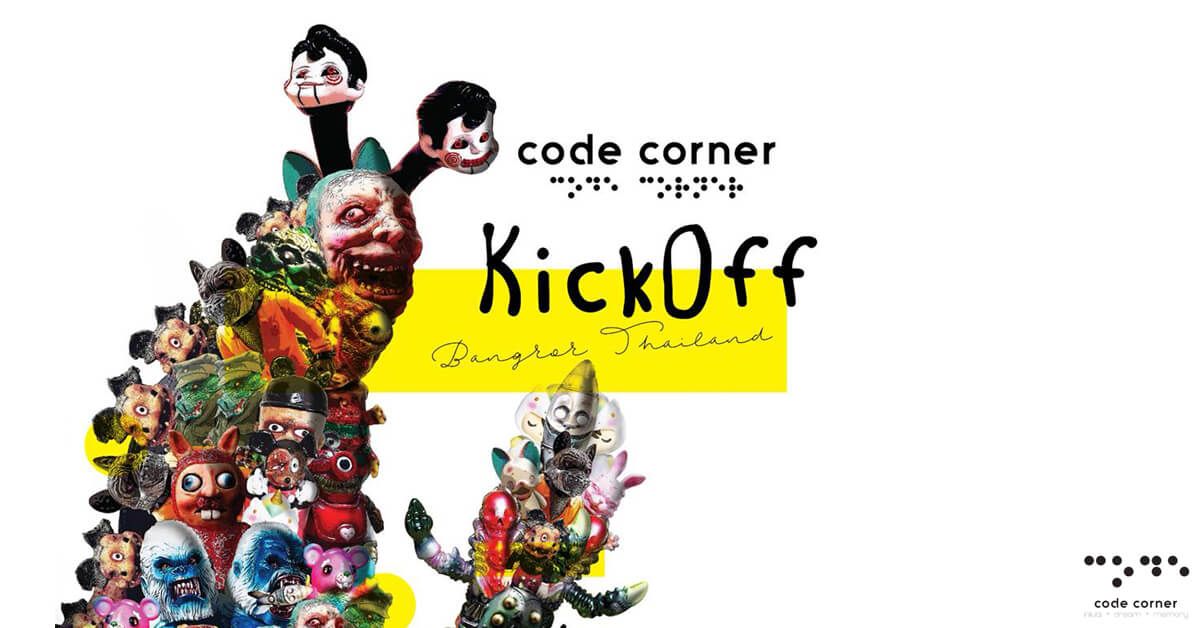 You can get your daily Designer Toy fix from our TTC Mobile App. It's free too! FREE! Download on the iPhone or Android smartphones. Search for "The Toy Chronicle" and all your Designer Toy wishes will come true! Pretty much.
Did we fail to mention IT's FREE.
Find LitorsWorks on Instagram.