Like we said last week, we predict all those menacing Kaiju's running for cover now that Jeremy Tanavit or the cool kids call him Tanavit23 set to unleash UltraJEM! Don't underestimate his size as Ultraman taught ULTRAJEM all his special moves! Forget the Spandex, this full vinyl UltraJEM will be exclusive to Invasion Toys. Back in January 2019, Jeremy started the year with a banger! Making his wishes come true by bringing his mischievous JEM character into vinyl with the help of Pobber Toys. We've had the resin version, micro's, even our own TTC edition back in 2015 and In January 2019 the VINYL version was released into the world. The world can breathe a sigh of relief as UltraJEM is here to protect the world from Kaiju! Last week it was announced that the Tanavit23 Collectors Club had a special privilege to have the chance to own UltraJEM. Now for the rest of JEM fans who aren't on Facebook have a shot at owning one too.
Playful and mischievous, JEM is always on the prowl for something fun to do, poking his head around corners and turning the streets into his playground. He loves getting his hands dirty and is always up for splashing some colour onto dull grey concrete, bringing liveliness and cheer to the city.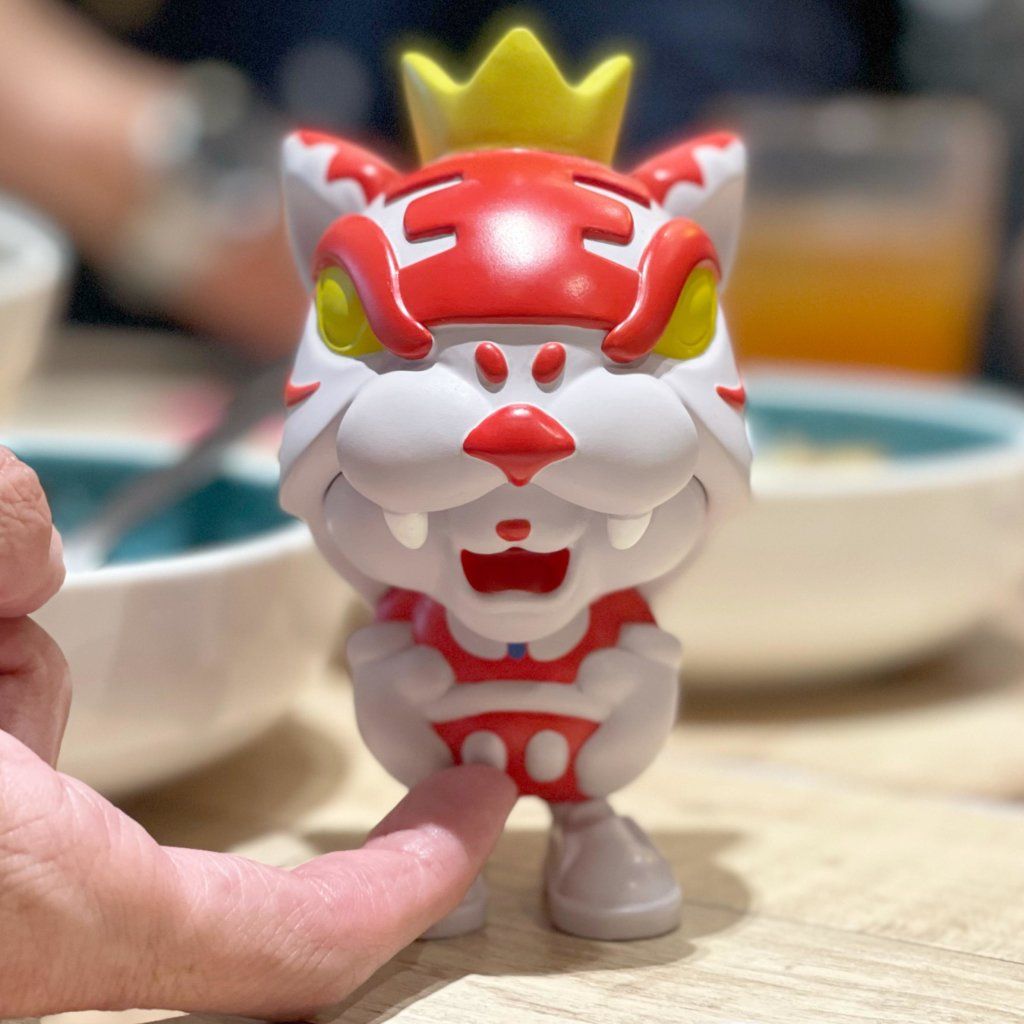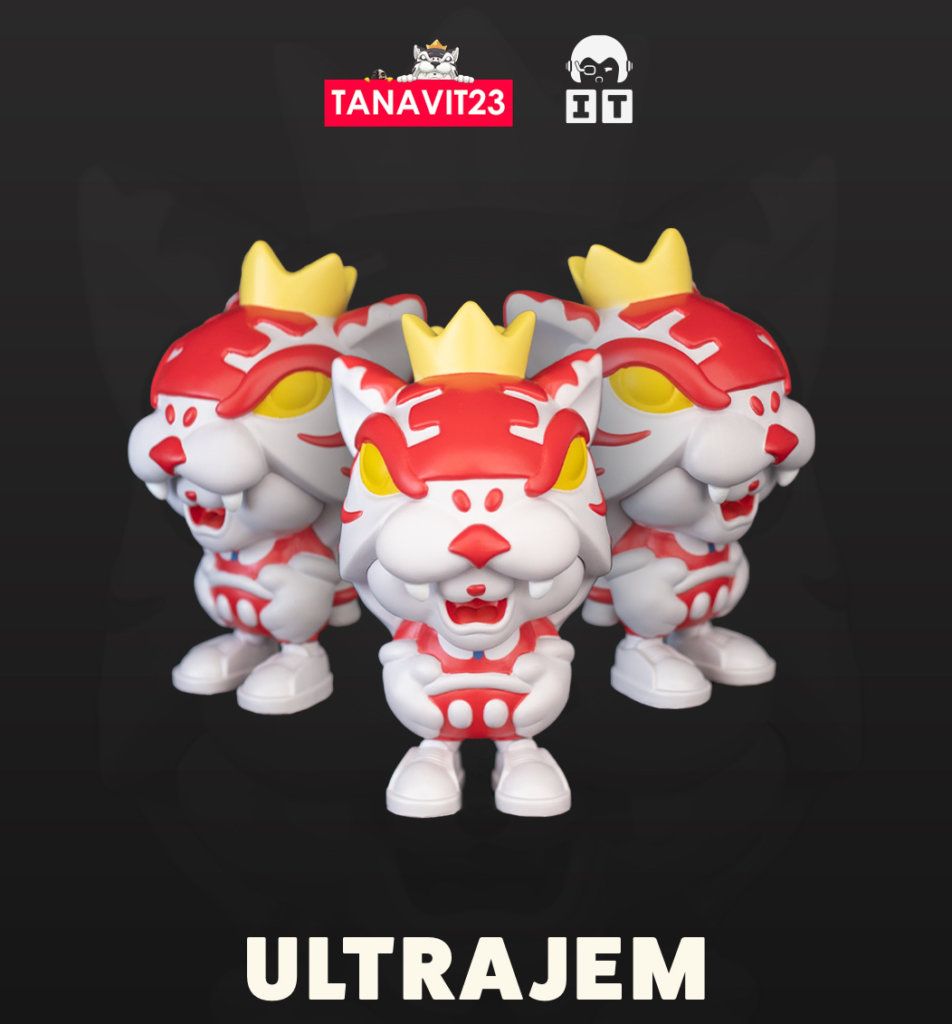 The vinyl JEM stands at about 4.5 inch
Edition Size: 20
MATERIAL: VINYL
COLOUR: HAND PAINTED
PACKAGING: HEADER & POLYBAG
WHEN: 18th January 2021 12PM EST,
WHERE: https://tanavit23.bigcartel.com/
https://invasiontoys.com/ and Tanavit23 Collectors Club get special privileges! A web store link will go live on January 18, 12PM EST, and will be password protected. The password will be revealed in the Tanavit23 Collectors Club according to Invasiontoys.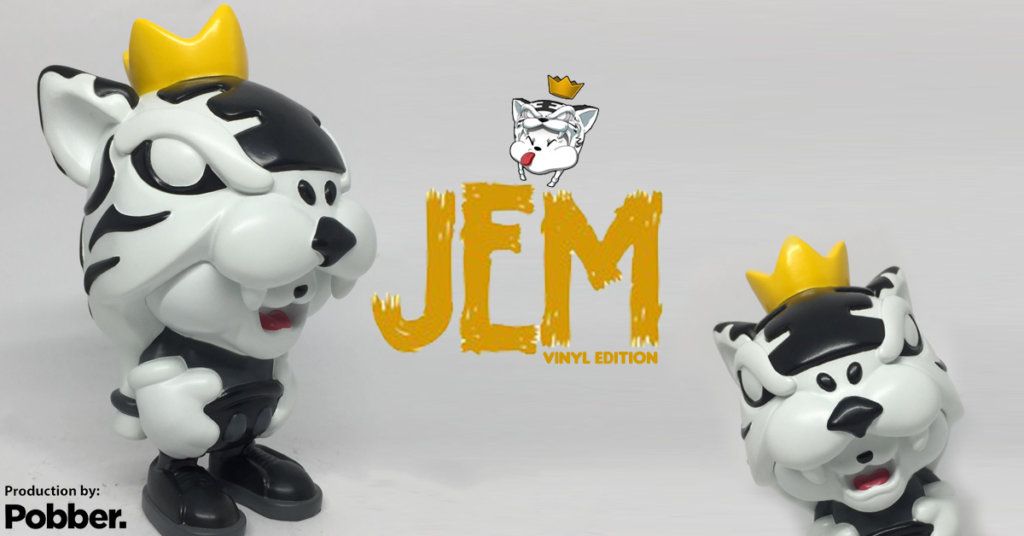 Check out the epic artwork by Erika Tay @erikartoon on JEM header card! (check Erika's artwork, it's a must if you haven't already)
Tanavit23 Social Media
Facebook: https://www.facebook.com/Tanavit23
Instagram: https://www.instagram.com/tanavit23/
Twitter: https://twitter.com/Tanavit23
If you want to get your Designer Toy news first, you should look to download our new TTC Mobile App. Designer Toy news direct to your smartphone. No dealing with social media algorithms.