Last year Mighty Jaxx collaborated with Threadless the T-shirt makers and apparel to launch a design challenge entitled "Characters". They encouraged everyone to submit their own characters for a chance to get their design produced by Mighty Jaxx ! It was an astounding success! They received over 800 submissions at the end of the challenge! Mighty Jaxx were truly humbled by the support.
A winner had emerged and Mighty Jaxx started working on the design late last year. Mighty Jaxx are proud to announce that Alex Solis won the challenge with his "Pre-Historic" design, showing relics of yesteryears combined! Seen below is the actually production piece, fully painted and at 4″ tall, it is desk friendly, reminding you of the old times 🙂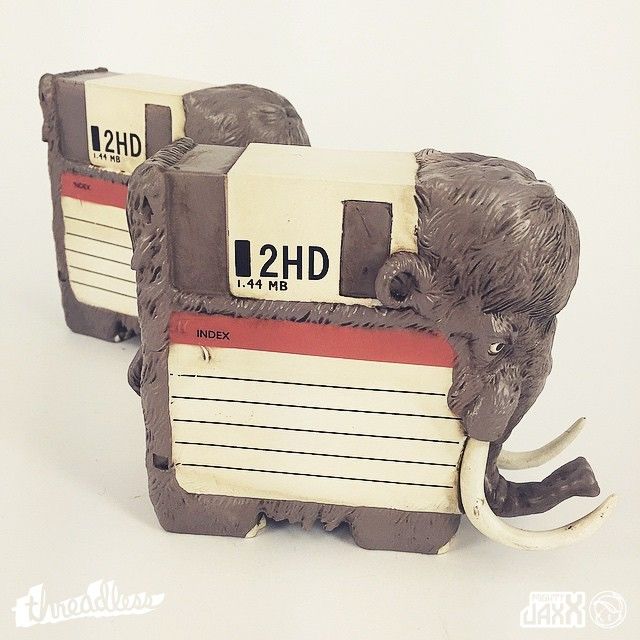 This design is limited to 200pcs worldwide at only $30 (around £20) each. BARGAIN!
Release Dates/ Times:
14th March 2015- London (2AM)
14th March 2015 – Singapore (10AM)
15th March 2015 – New York (10PM)
Alex Solis has gone on to work with Mighty Jaxx on more projects together like the Chunky Knight and we a TTC hope it may continue for the future.
Mighty Jaxx Store http://mightyjaxx.rocks/ Facebook , Twitter and Instagram. We have a small discount link —– >http://mightyjaxx.refr.cc/L929BZS which will enable you to get 5% off your order. Every little helps!
Check out Alex Solis work at http://cargocollective.com/oddworx
Want to Join the Threadless community? at a look at https://www.threadless.com