News has arrived at TTC HQ that the World Illustrations Awards Winner 2017 Steven Choi aka Zu and Pi the creator of The Lonesome Wanderer has 3 new releases! Fans of Zu and Pi should be happy to know that these self-produced Statues and figures have arrived! Already been showcased at Thailand Toy Expo 2018 our dear friend Farrah from FB The Collector's Home group, notified us that they have been made available online! We love "The Lonesome Wanderer" and if anything is to go by this promo photo collectors are in luck as it looks like it's been ripped right out of Zu and Pi paintings.
Thoughts in the drifting season

It's kind of sad.
But there's nothing to do with it.
I know who doesn't need to stay.
And I know who doesn't have to accompany anyone until the end.
We're all trying to make ourselves a better man,
The rainy season together.
I still remember it.

Let's meet the moment,
Be nice to each other.

Pi will be the first.
Participating in Thailand's toy show,
That's how we met.
In the season of drifting.

Missing in the drifted season

It just sounds to be a bit of sadness,
but it doesn't matter.
I know that no one has to stay for anyone,
neither has to accompany anyone until the very end.
We are both striving to be a better person.
Those raining seasons we spent,
I still bear in my heart.

Let us be a good person in each other's life
at the moment we meet. – Zu & Pi
The Wanderer – Original Edition by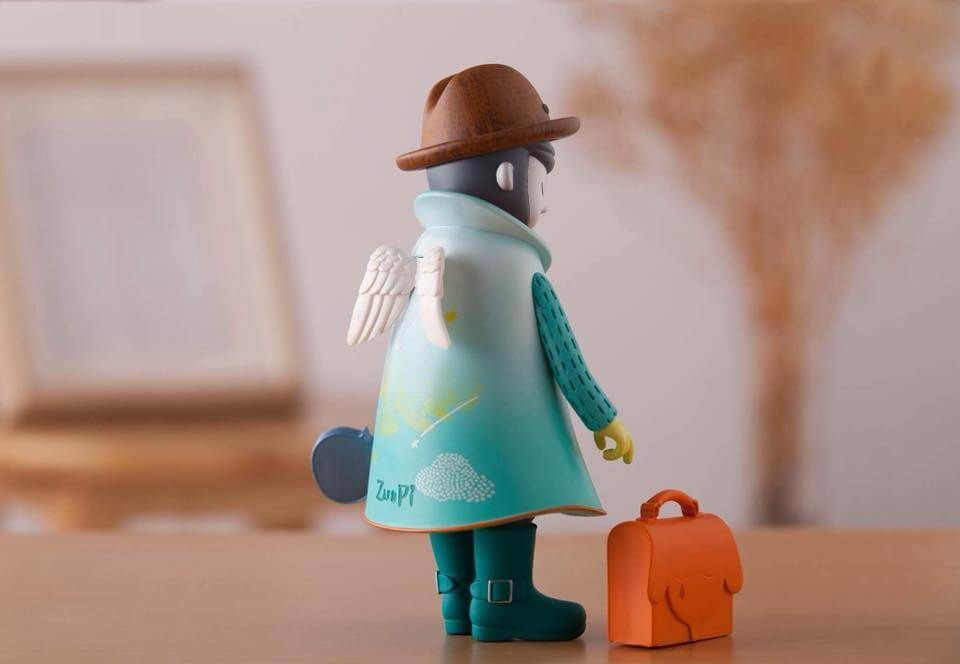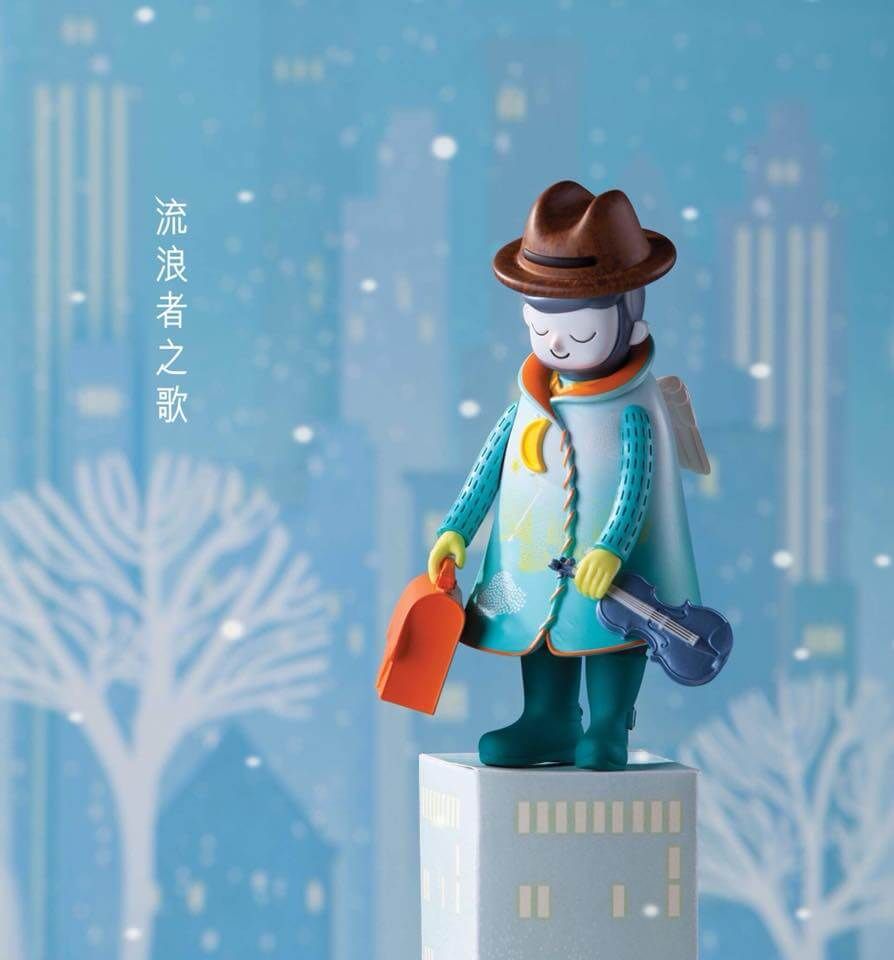 Vinyl art toy by Zu and Pi
Standing ~ 17cm/7" tall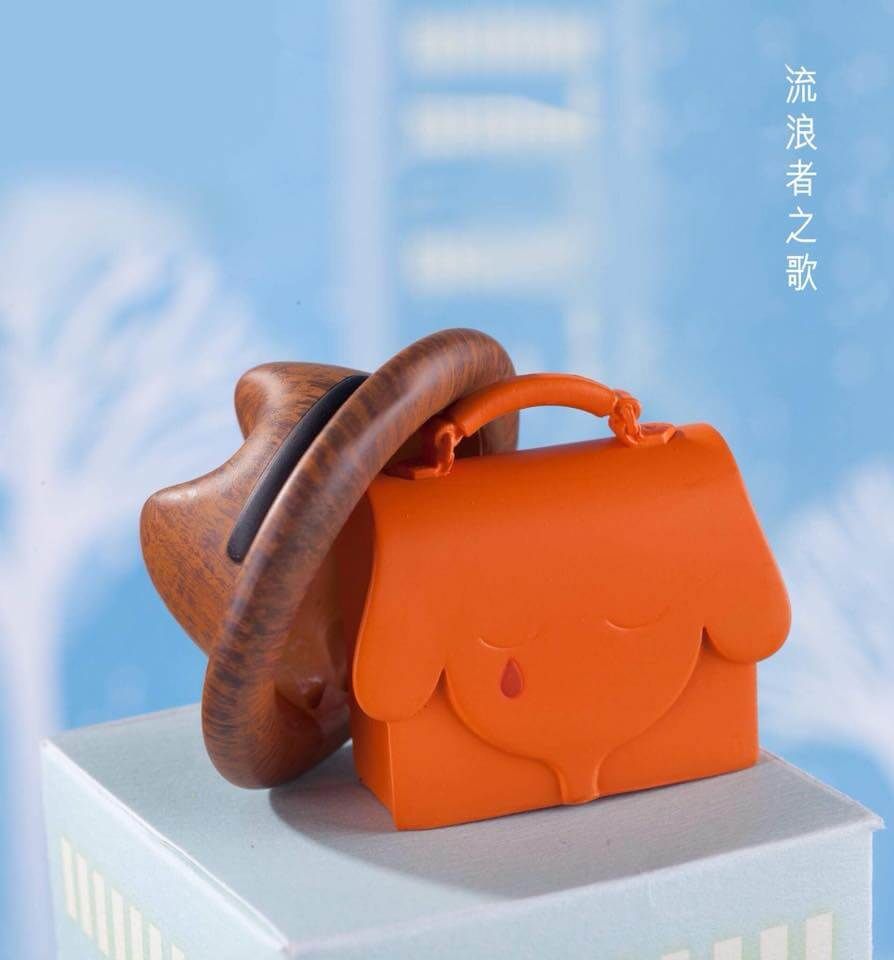 The Wanderer – Artist edition by Zu & Pi 
The Wanderer – Rain Edition by Zu & Pi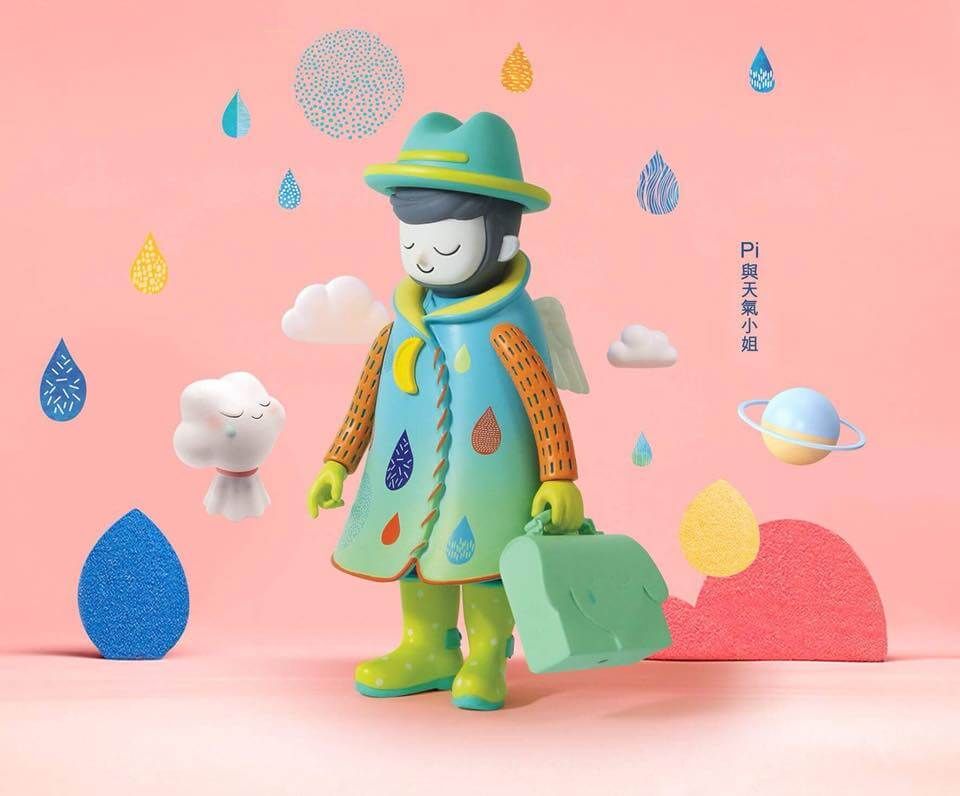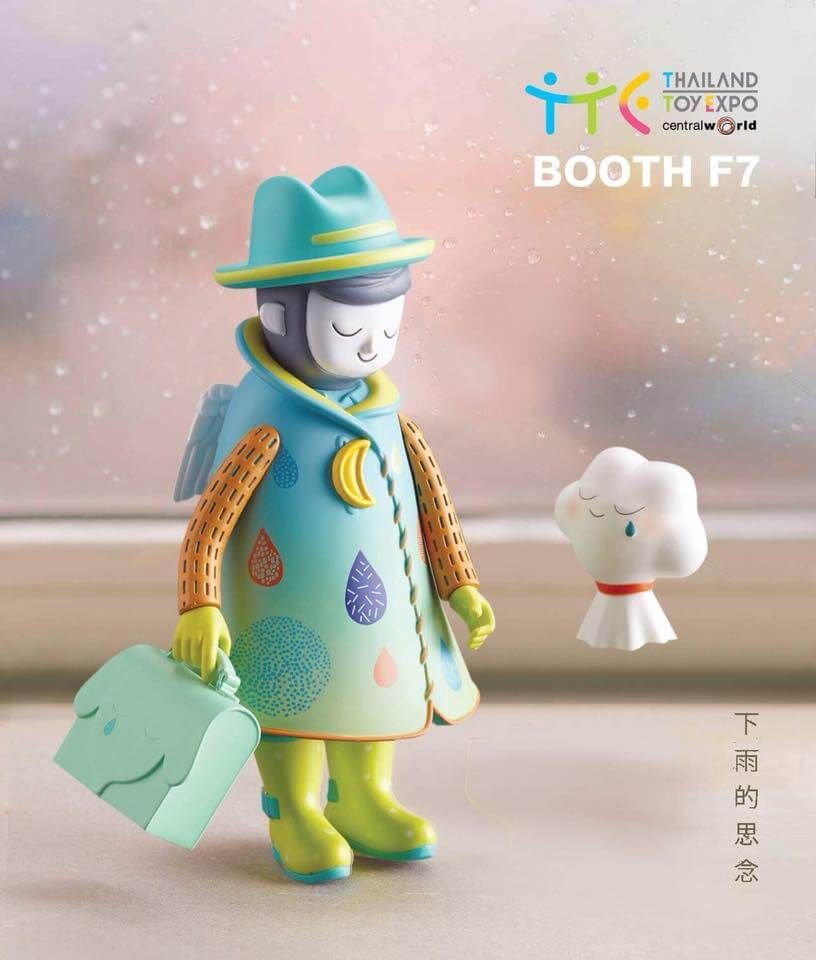 Find them NOW at Booth F7 at Thailand Toy Expo or available to pre-order at https://strangecattoys.com/ priced at $100 USD NOW.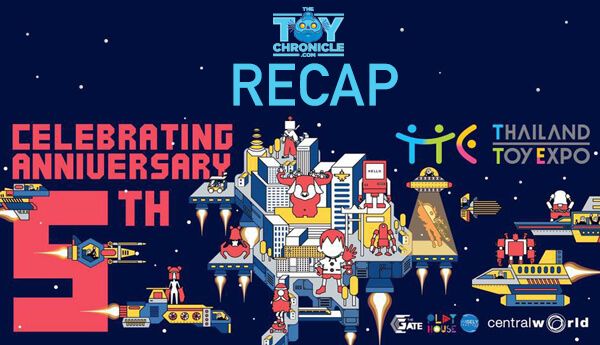 http://www.thailandtoyexpo.com/
If you want to get your Designer Toy news first, you should look to download our new TTC Mobile App. Designer Toy news direct to your smartphone. No dealing with social media algorithms.
It's FREE.
http://www.zuandpi.com/ and Facebook