Well, yesterday evening was rather fun. Gathering of great minds in East London to celebrate The Toy Chronicle's first birthday. A celebration of the highest order. A great evening where several beers (and gin!) were sunk. Party bags were given. Raffle prizes won. Before we go in to details of a great evening we would like to thank a few people who made this evening even greater by donating awesome items to our raffle & party bags! Thanks to the following: A Little Stranger, Artransmitte, Blue Frog World, Collect & Display, Heartache Cakes, ToyConUK and Uncle Absinthe. We all really appreciate your generosity!
So on to the day…
Meeting at Toy Shack in Walthamstow, a boutique store based in Walthamstow, London selling the very best in classic and contemporary character toys. Owned by dynamic design duo behind Triclops Studio (Rob Ames and Luc Hudson), Toy Shack features a selection of weird and wonderful action figures from the '80s, 90s and noughties. A cracking start to the evening.
[frame align="center"]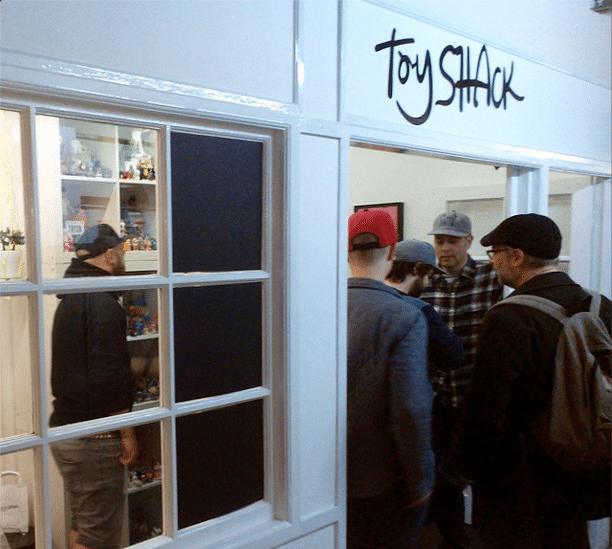 [/frame]
From there we made the short stroll to Wildcard Brewery on the outskirt of Walthamstow Village, where the beer flowed and great company was had. Party bags were handed out the lucky folk who attended. You're probably wondering what was inside these majestic bags, right? Well, wonder no more as here is peak at an example of what could be found…
[frame align="center"]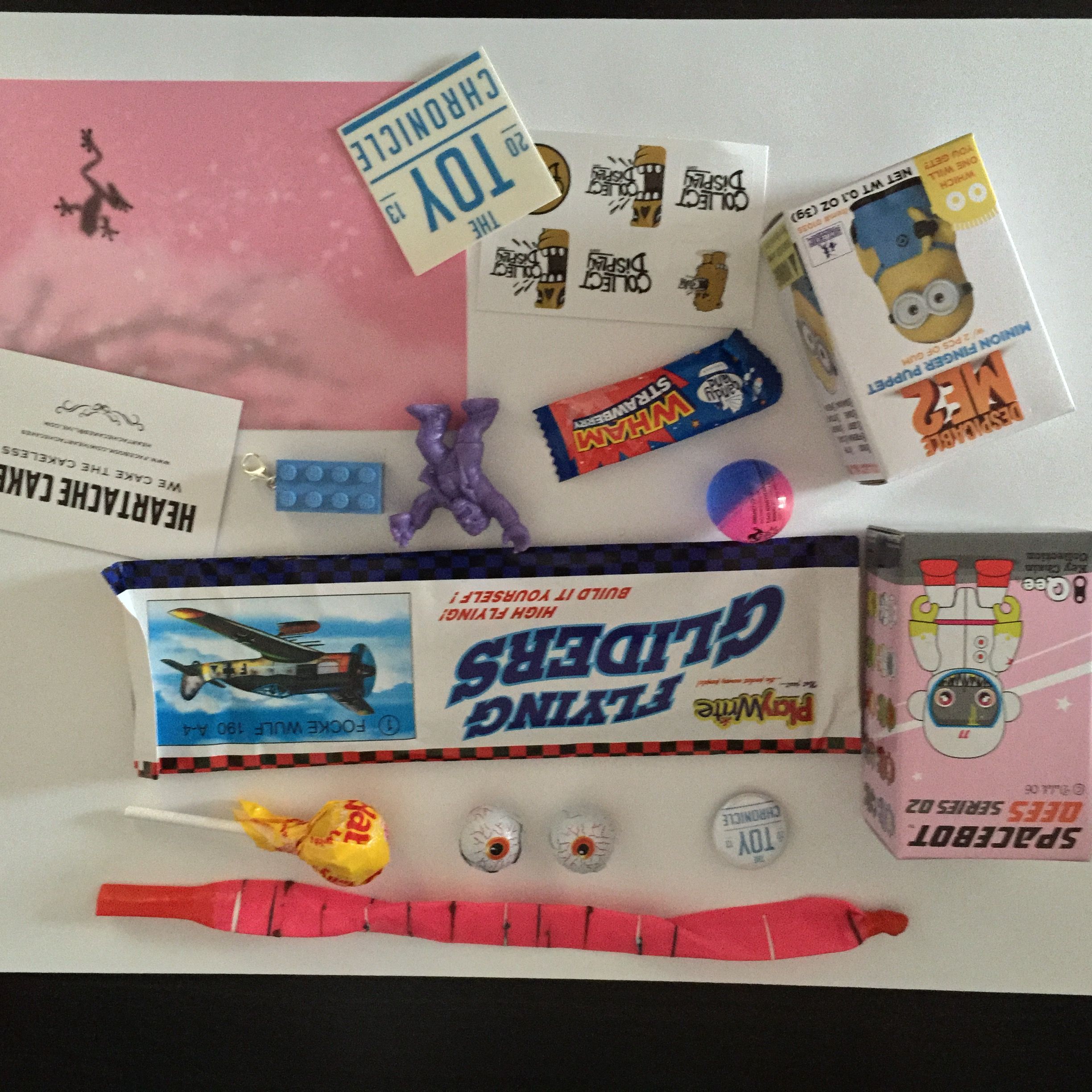 [/frame]
A birthday wouldn't be right without a birthday cake, so we commissioned Heartache Cakes to bake something designer toy related using our blue colour-scheme! Oh, they did a cracking job. Everyone rather enjoyed a slice. The Toy Chronicle blue sponge inside was a nice touch.
[frame align="center"]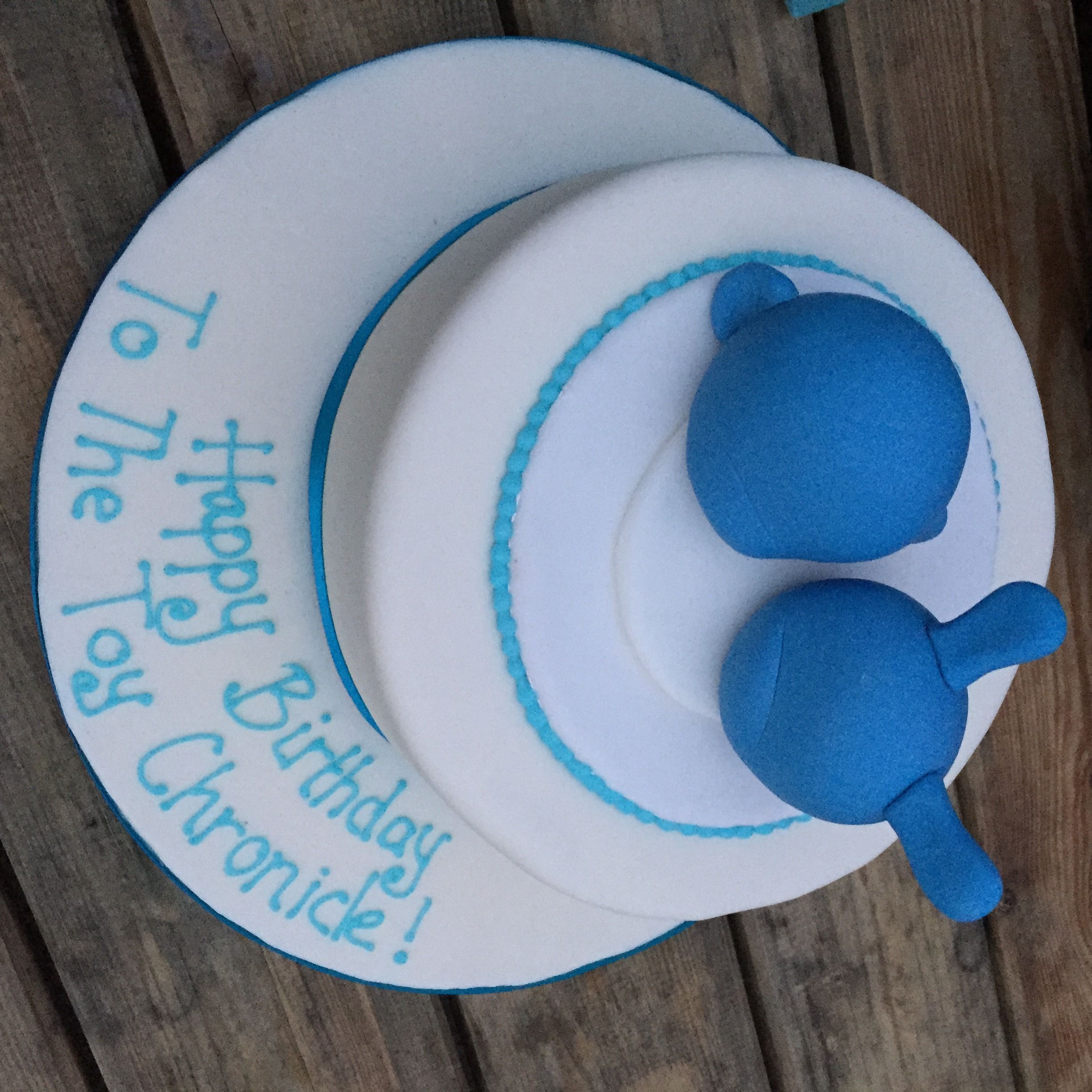 [/frame]
No toy party would be complete without a raffle. Prizes kindly donated by Artransmitte, A Little Stranger, Blue Frog World, ToyConUK and Uncle Absinthe helped us raise £96 for Leukemia Care charity! The raffle was a… well a green, technological event. Winner taking home all prizes was lucky Donna Spencer! Congrats Donna!
We captured some photos of our night. First up we have Rob from Triclops Studio/Toy Shack chatting with Holly from A Little Stranger.
[frame align="center"]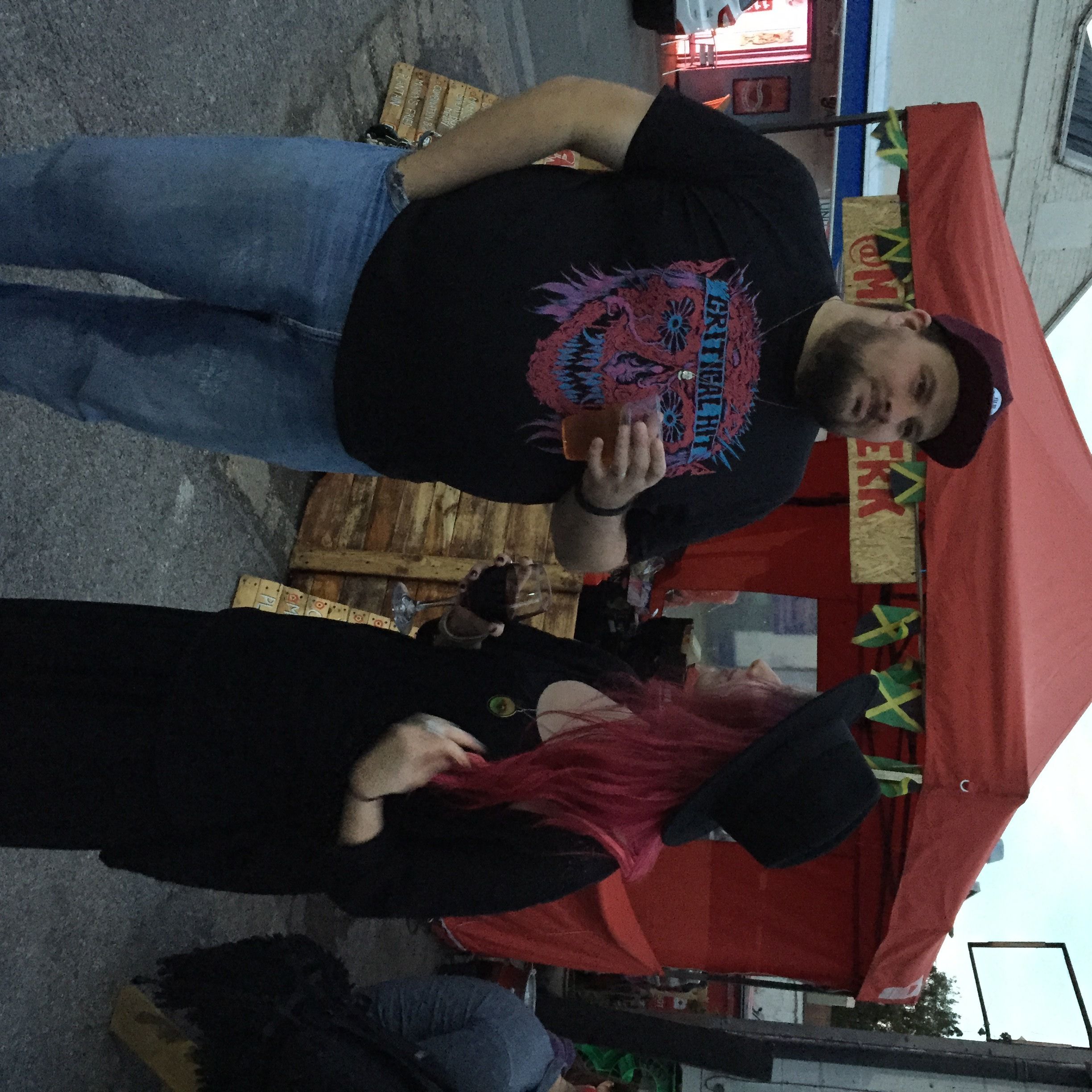 [/frame]
Blue Frog, Ben Hart, Jonjo, Planet Domu & Uncle Absinthe probably chatting about plans for ToyConUK 2015…
[frame align="center"]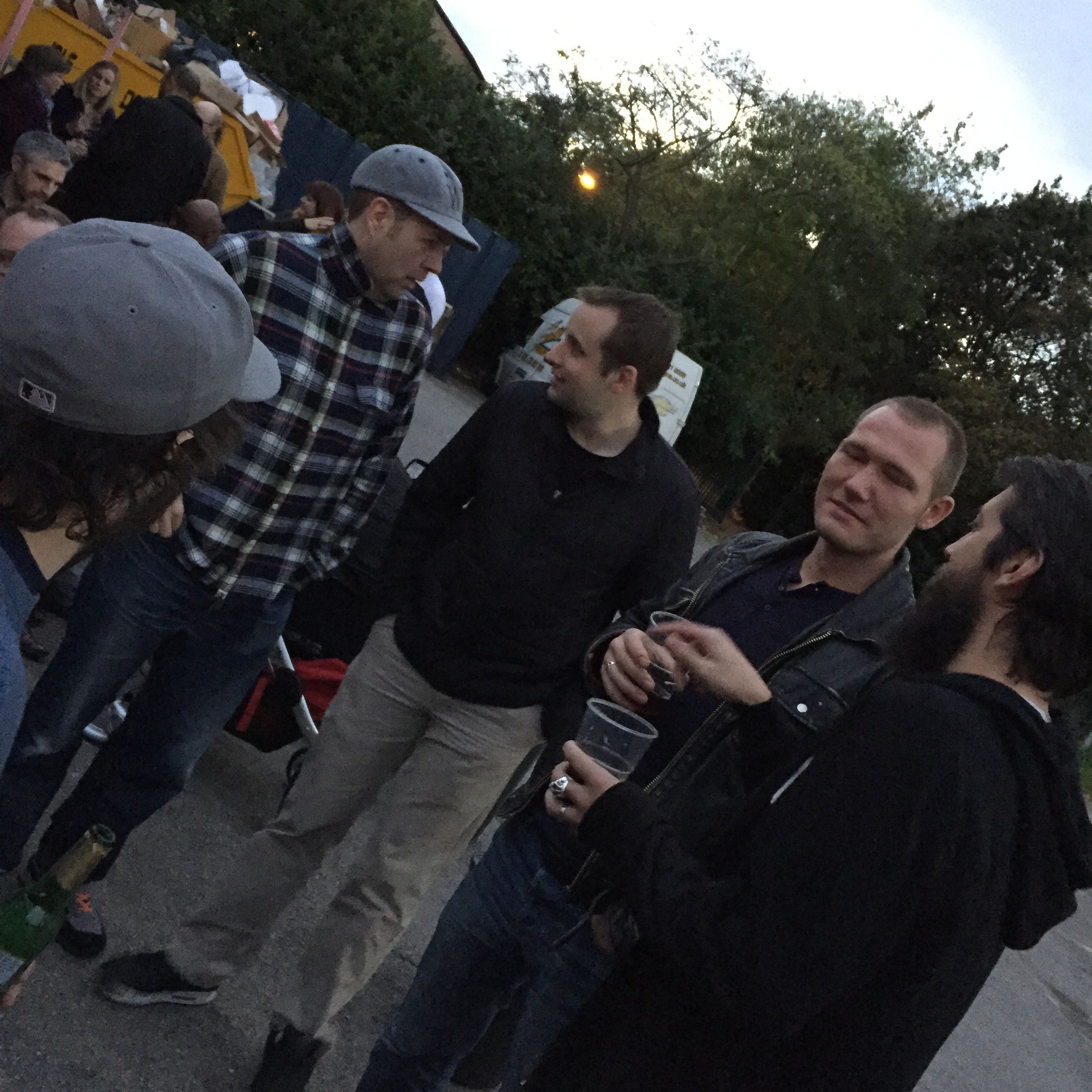 [/frame]
Zombiekel & his wife, Dan 'Fugi.me' Perry along with Donna Spencer plan how to win the raffle…
[frame align="center"]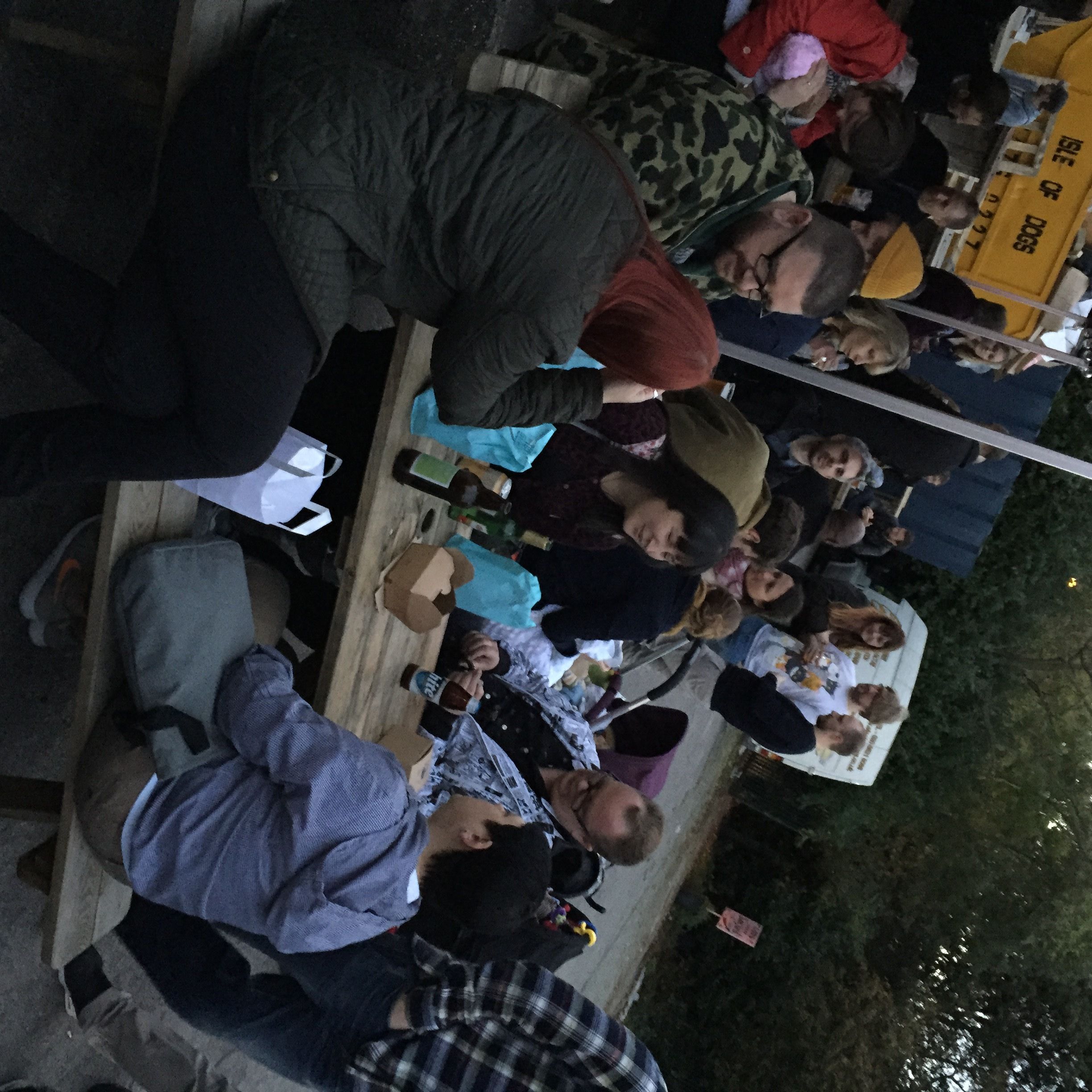 [/frame]
Beers being sunk…
[frame align="center"]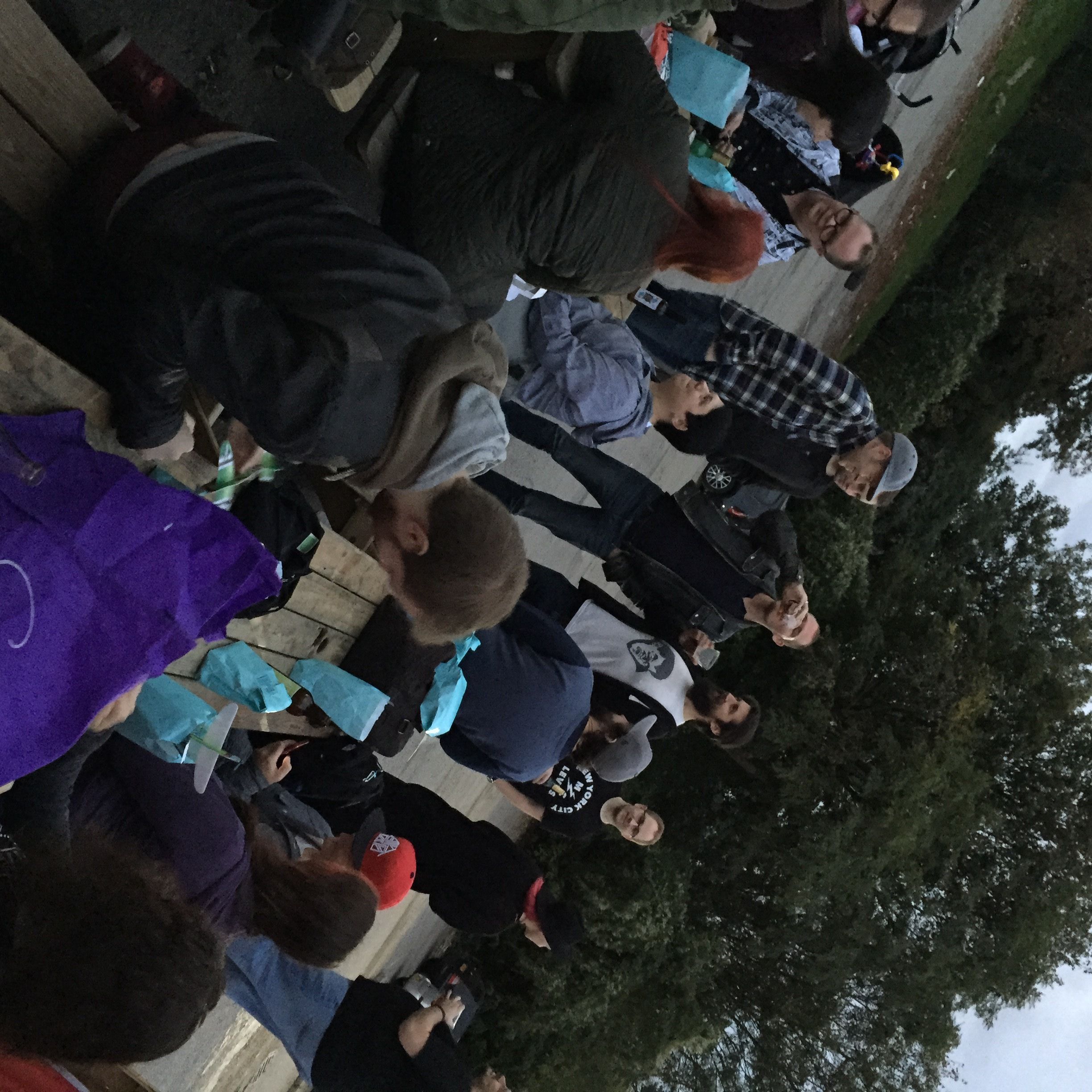 [/frame]
Put your hands in the air if you love The Toy Chronicle…
[frame align="center"]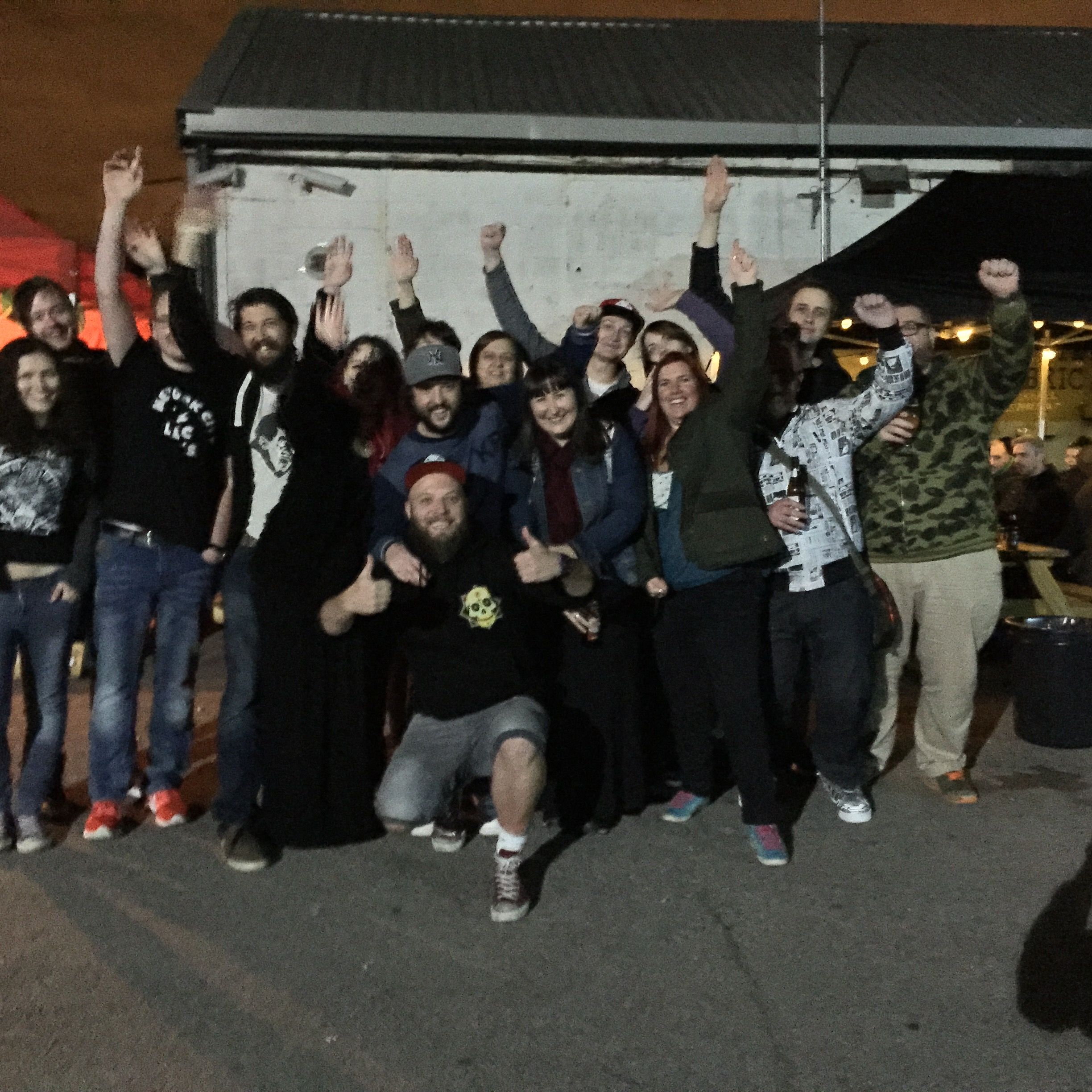 [/frame]
As the night turned chilly, we turned our attentions to further beers but decided that we'd be better suited by travelling in to Central London. A quick train journey where the party bag goodness was enjoyed…
[frame align="center"]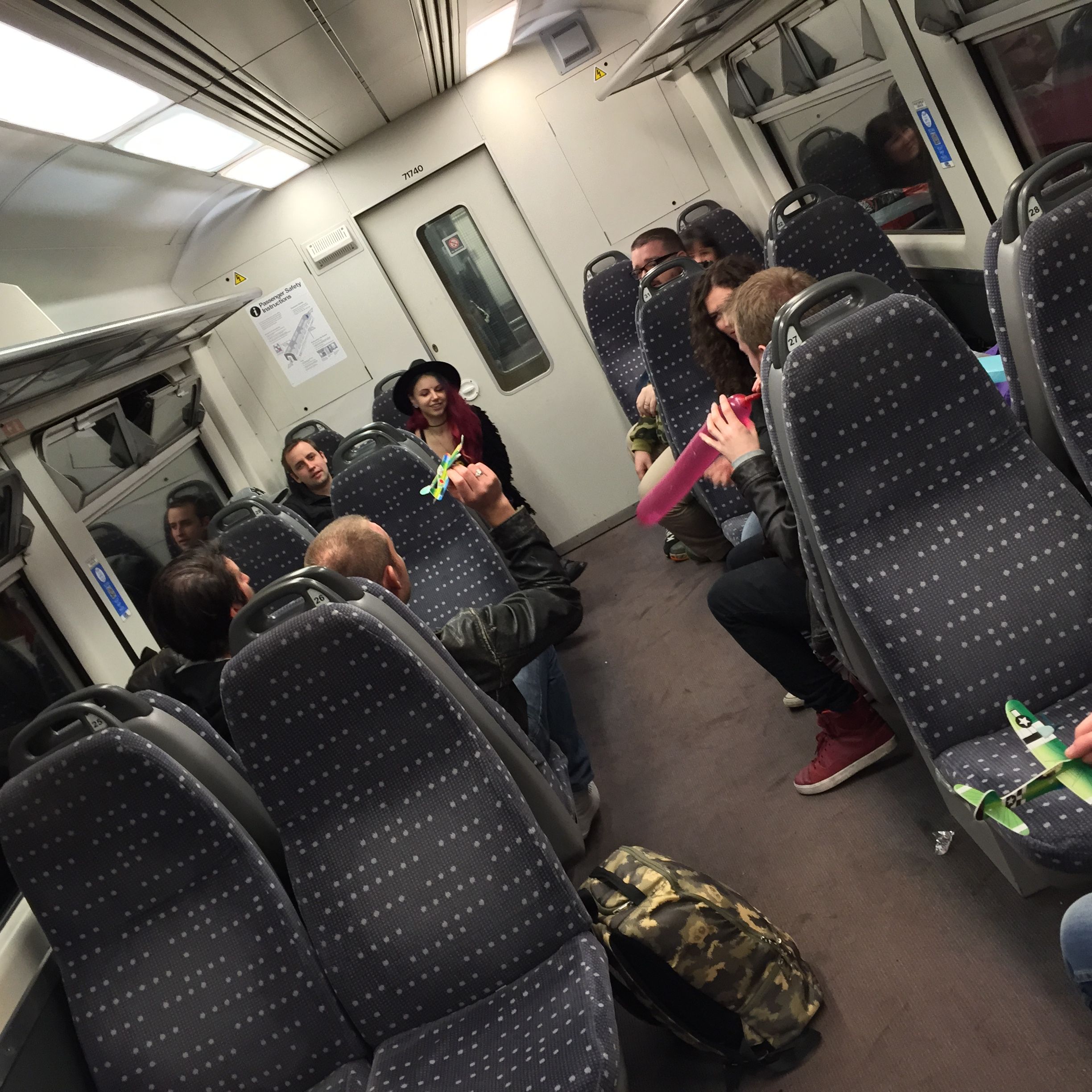 [/frame]
It was a blooming great night! Year one for The Toy Chronicle has been ace. Highlighted by being named a finalist in the Best Blog category at the Designer Toy Awards this month. Hopefully year two will be even better! Can't wait. Thanks to all those that read, support & share our blog. We really appreciate it all. Love you guys!
Gary, Andy, Matt, Rick, Evan & Rob
The Toy Chronicle
x