How about your Kaiju needs being met on a Sunday? Yorkshire based The Toy Bunker have a new release that will whet your Kaiju appetite. Monster Kaiju.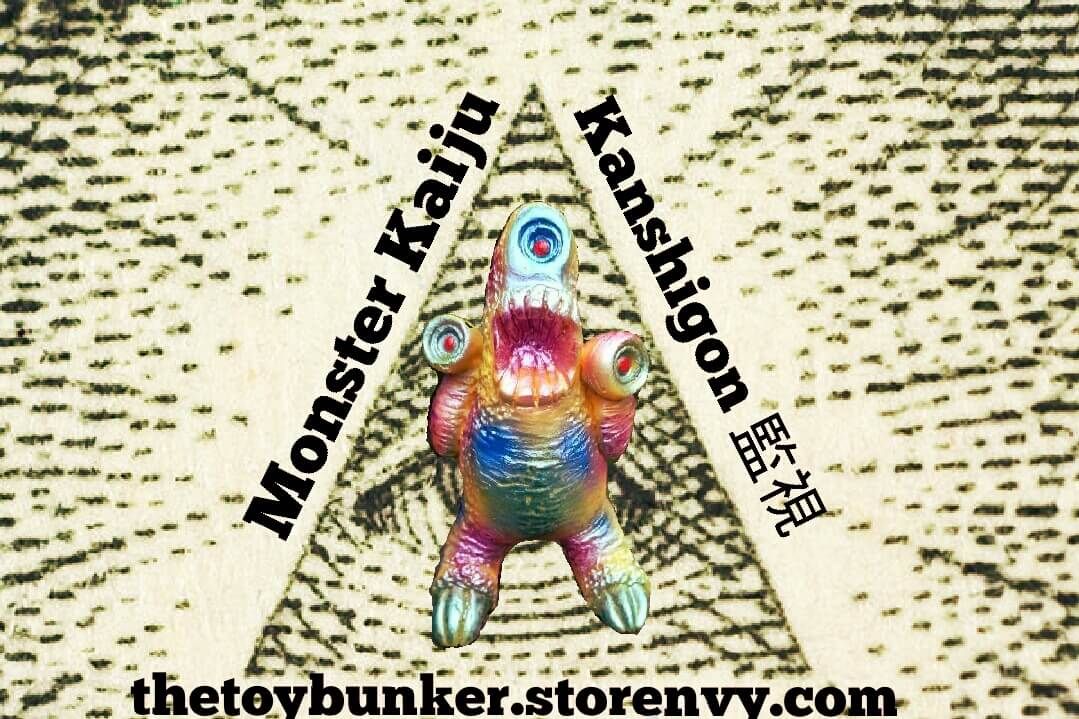 Monster Kaiju are the first edition resin cast figures from The Toy Bunker. Featuring Yamagon (mountain), Umigon (sea), Kanshigon (surveillance) and Tsukigon (Moon).  Standing at 4 inches and cast in solid UV or GITD resin, hand painted and varnished to finish. Each monster comes bagged in individual lino cut headers.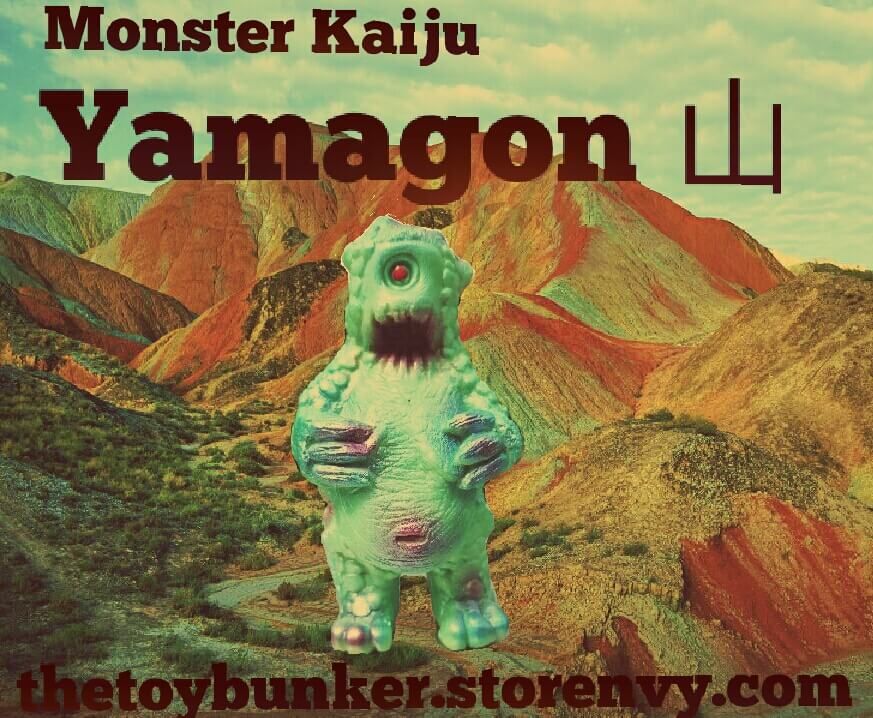 You can purchase Monster Kaiju on The Toy Bunker store HERE for $50/£35 for a set of four. You can purchase Sunburst Painted Monster set, Aqua Painted Monster set or Black Rub Monster set.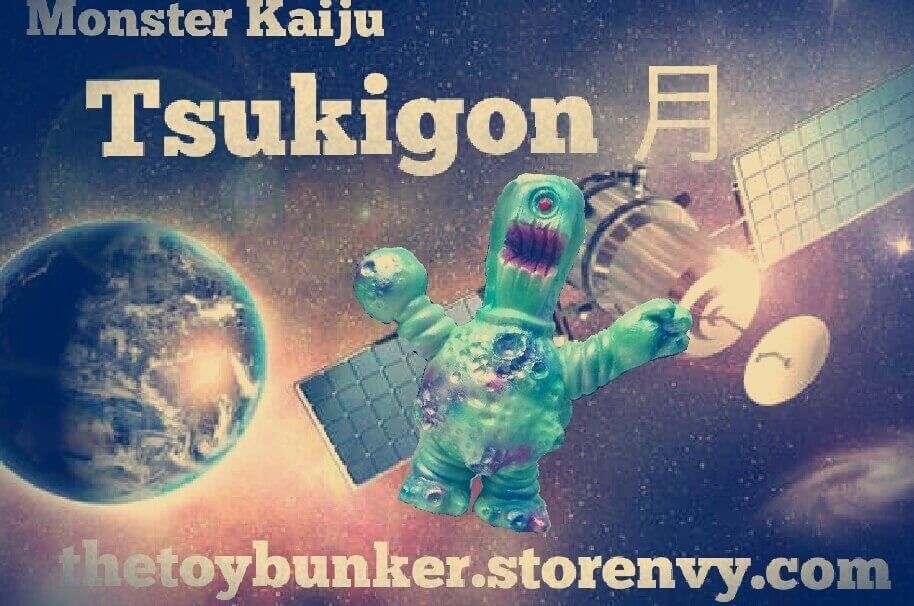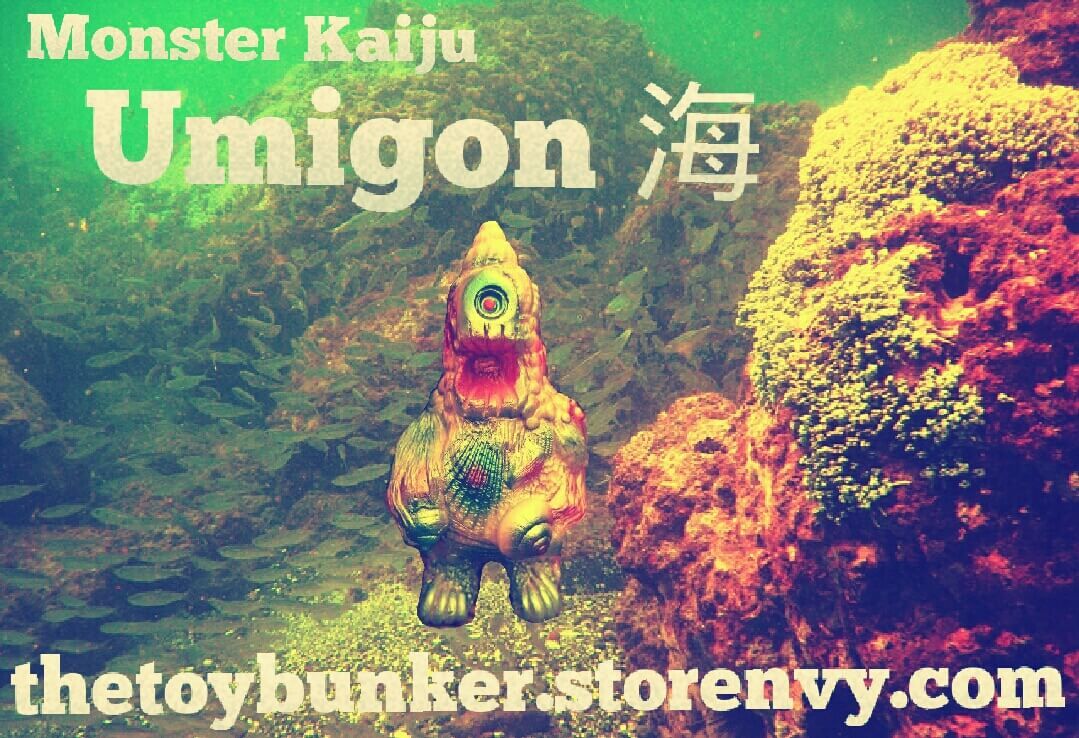 The Toy Bunker are a small DIY company based in Yorkshire, England. They hand sculpt & cast monsters and other items inspired by their love of movies, comics music, japan, art & life. You can check them out on Instagram and Facebook.