"That fucking nobody is John Wick." said Viggo Tarasov as he told the story about John killing 3 men in a bar with a pencil in John Wick and *spoiler alert*…in John Wick Chapter 2.
Scott Kinnebrew a.k.a. The Forces of Dorkness pays tribute theaction-movie franchise 'John Wick' directed by Chad Stahelski and David Leitch.
But this one is not your regular figure, oh no. This is a real pencil, coated is resin for durability, and custom painted to look like it has entered someone's skull and then been retracted.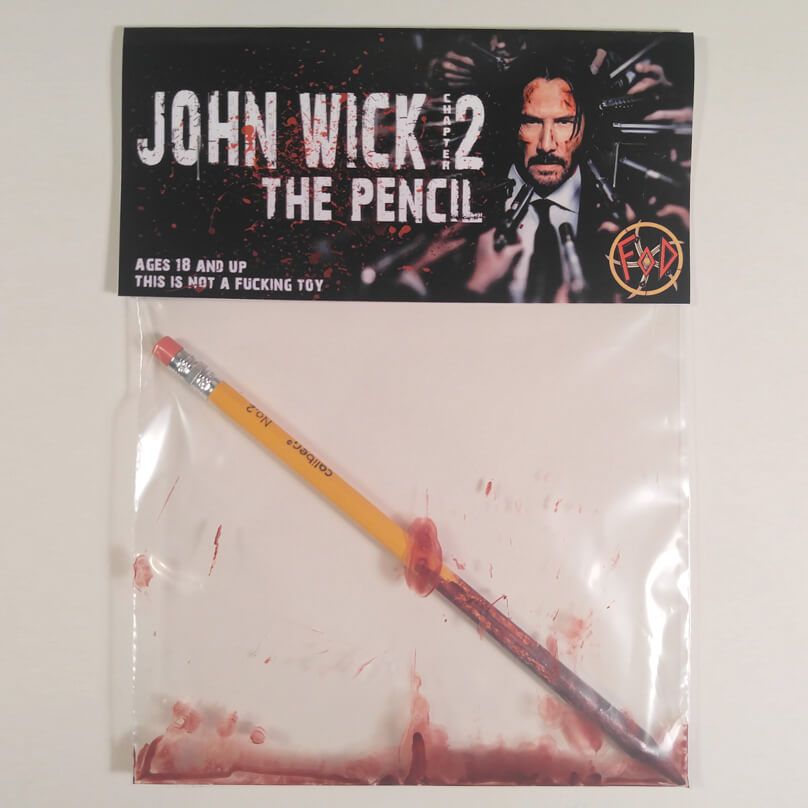 "Call it a toy, call it a collector's item, call it a weapon, just don't call John and expect him to say anything on the phone or to use more that 3 words as a response in a conversation."
Each one is a standard sized No. 2 pencil in a custom bloodied bag (note: It's paint and not actual blood becuase that would be gross and probably smell after a while) with a custom designed header card by The Forces of Dorkness.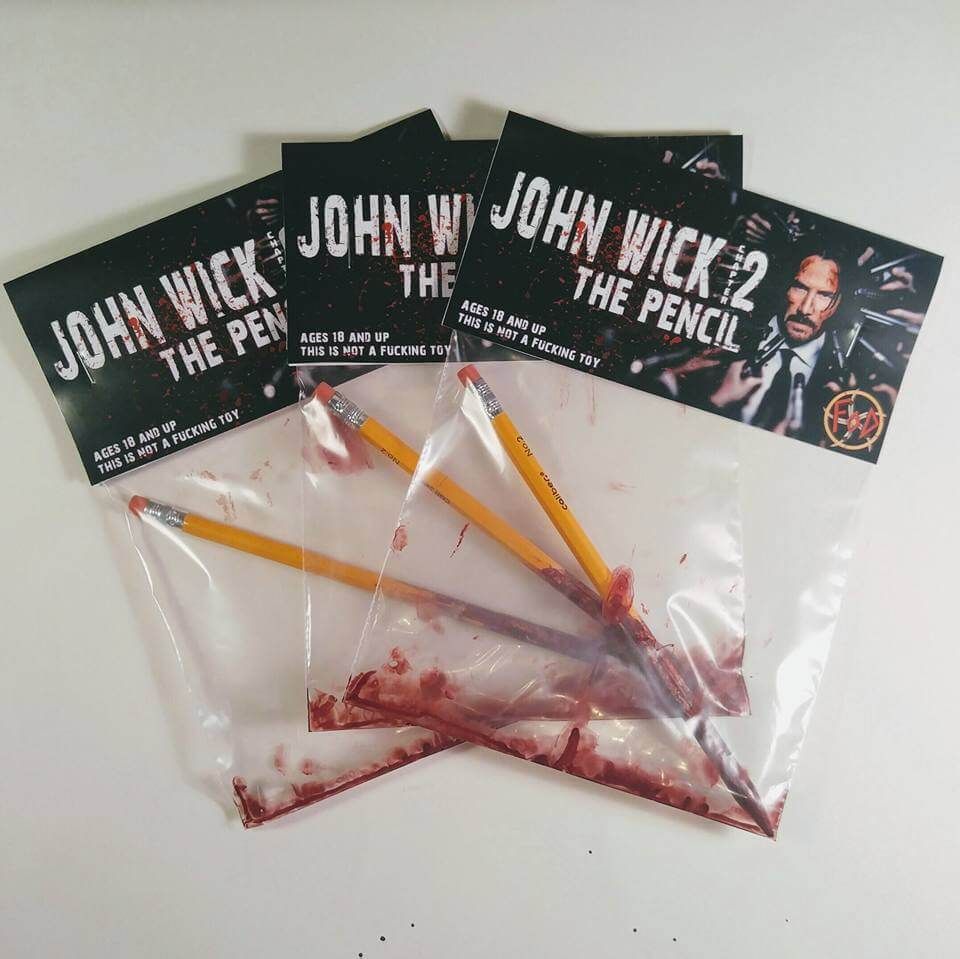 Limited to 20 pieces retailing for $16.95 each (shipping included in the US.) Head now to  http://forcesofdorkness.storenvy.com.
To keep up with the Forces of Dorkness and all new releases you can follow him:
on instagram: @forceodorkness
on the web: www.forcesofdorkness.com