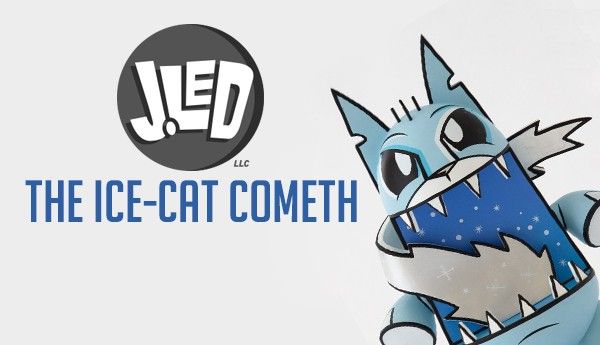 The much teased The Ice-Cat Cometh by the notorious Joe Ledbetter has been finally revealed! thats not all he has released the release date! Happy happy Joy joy! so you all better get read to F5 till the keyboard cannot take it.
Legend of the Ice-Cats:
Wandering nomads of frozen wastelands, Ice-Cats spend most of their life stalking prey. Fearless predators but solitary creatures, they sustain themselves on a daily diet of polar bear, walrus or narwhal. Friend of the penguin, killer of killer whales, they are audacious and elusive, bold and sly. Not unlike the yeti or the abominable snowman, these beasts are rarely seen. These days they are thought to only exist in stories, legends and tall tales. However some amateur cryptozoologists claim 200 still exist in the wild.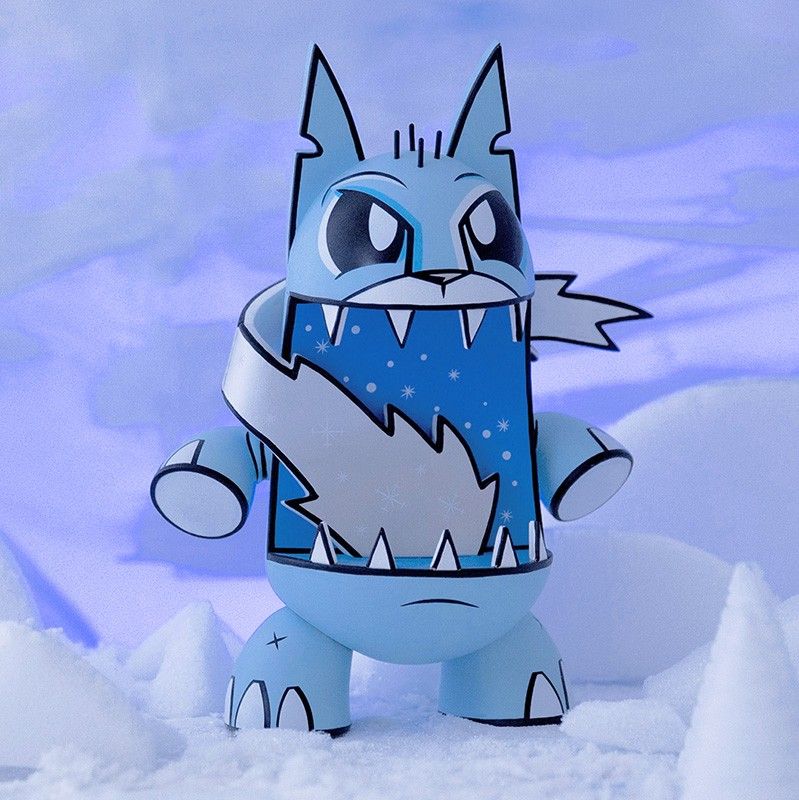 [slider source="media: 19119,19118,19120″ limit="100″ width="900″ height="1200″ title="no" speed="800″]
Stands almost 11-inches tall
Limited edition of only 200
Newly sculpted "ice flame" encircles Ice-Cat
Unique facial expression
5 ponts of articulation
Metallic spray on ice flame
Window-boxed
[youtube url="https://www.youtube.com/watch?v=MlCkvDdi3hc"]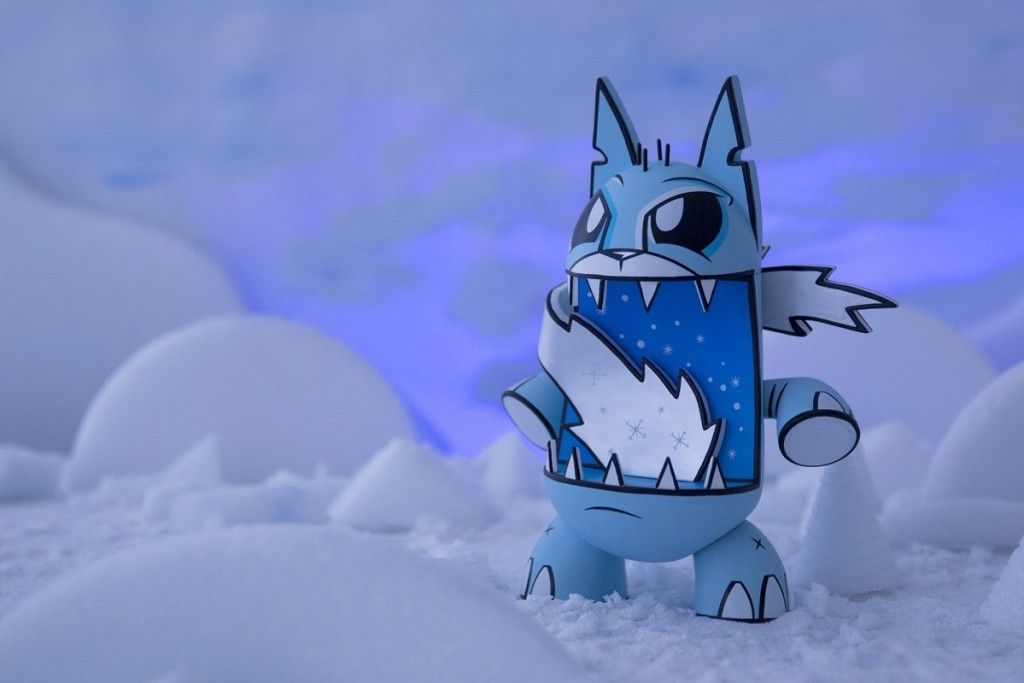 A rare beast of a toy, Ice-Cat stands 11-inches tall and is a limited edition of only 200 figures. This cool cat features an "icy flame" encircling its head, a unique facial expression, metallic sprays and 5 points of articulation. Overseeing every step of the process, Ice-Cat is designed, produced and released by the artist himself. Ice-Cat will only be available directly from J.Led's web store (http://store.joeledbetter.com/ice-cat) beginning this Friday, February 13th at 8:00am Pacific Time (4pm UK time). $110 USD  (around $72) + shipping.
You can Tweet ,Facebook and Instagram Joe and also see all of his other goodies over at http://www.joeledbetter.com/