From the studio who brought you, "iWizard" comes the second mashup! Thailands "FatLane" presents The Happiness Man. During these dark times, one can only make themselves smile right? HA. What a mashup from FAT LANE! Why so serious? Even though we don't normally collect bust this one ticks our boxes. Ron Vs Joker HA. Lovin the little touches like the missing tooth and the middle fingers.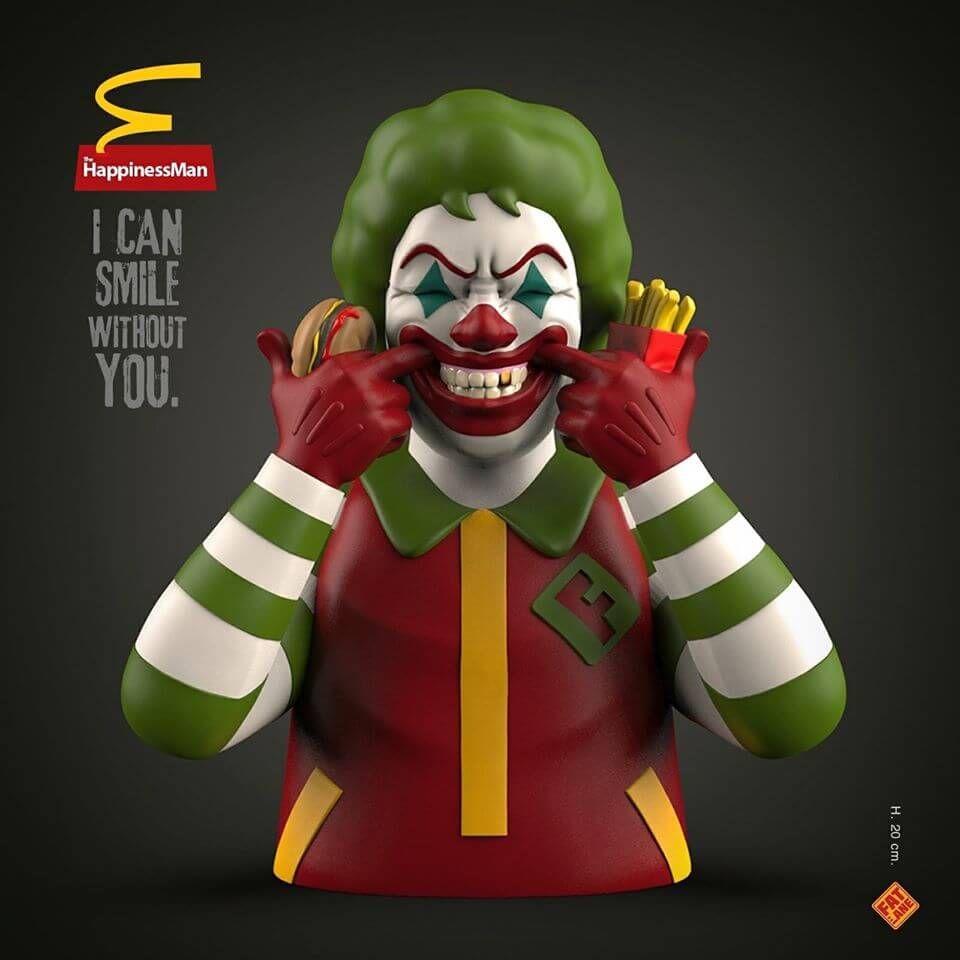 Non-Official specification
– Height 20 cm.
– Material : PVC
WHEN: Wed. 15 July please stay tuned as the time will be announced soon
– Estimated Price 3900 THB
ผลงานชิ้นที่สามของเพจ Fat Lane มาแล้วค่า
"The Happiness Man"
📣รายละเอียดอย่างไม่เป็นทางการ
– สูง 20 cm.
– วัสดุ PVC
– สั่งจอง ช่วงเดือน ก.ค.
– ราคาโดยประมาณ 3,900 (อาจมีการเปลี่ยนแปลงขึ้นอยู่กับต้นทุนค่ะ)
รายละเอียดเพิ่มเติมโปรดติดตามตอนต่อไปค่า
WHERE: https://www.facebook.com/Fatlane17/ comment +1 at via Fatlane17 FB page at the time and date when it's announced. Stay tuned for further details.
You can get your daily Designer Toy fix from our TTC Mobile App. It's free too! FREE! Download on the iPhone or Android smartphones. Search for "The Toy Chronicle" and all your Designer Toy wishes will come true! Pretty much.
Did we fail to mention IT's FREE.