Well, these certainly give us the willies. An ode to Abe Sapien, Hellboy's water-loving friend, Miscreation Toys have teamed up with Zectron & Unbox Industries to create The Atomic Sapien. In super limited quantities, these won't last long.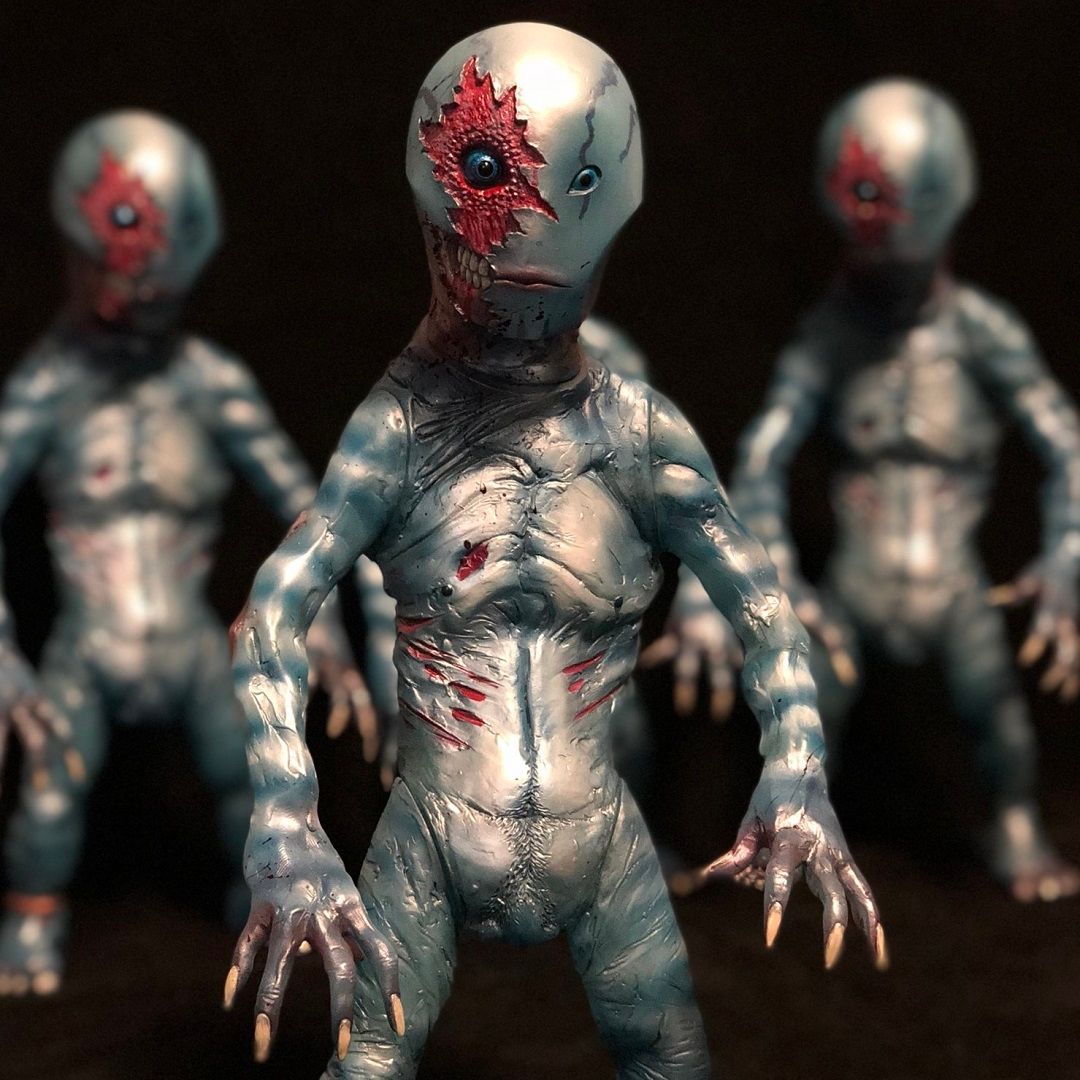 Dropping at 12pm PST (8pm UK) on Friday 24th August, The Atomic Sapien is limited to only 4 pieces. Each priced at $230 (£178) + shipping. Standing at 12inches tall, Atomic Sapien has been created with hints of blues and greens with subtle silver highlights and gruesome battle damage over softly glowing vinyl. You can grab one if you're quick from the Miscreation Toys online store HERE on Friday.
[box title="Important Details"]WHERE: https://autopsybabies.bigcartel.com/product/atomic-sapien-mini-run
WHEN: 12pm PST (8pm UK) on Friday 24th August.
PRICE: $230 (£178)
SIZE: 12inches
LIMITED: 4[/box]