Super7 is on a roll. They took their quote '…nobody made what we wanted so we made it ourselves' literally, again! To celebrate this year's 50th anniversary of the original Planet of the Apes movie, the 1968 classic directed by Franklin J. Schaffner, Super7 is releasing a full line up of vintage inspired ReAction figures. For the first time the Planet of the Apes characters appear in the classic  3.75″ form. That's right, you can now play with your classic Star Wars Kenner figures and Charlton Heston. Thanks Super7!
Each figure features the classic card back with brand new original illustrations by the legendary Ed Repka.
Let's take a look at the first wave, shall we?
Cornelius with scroll accessory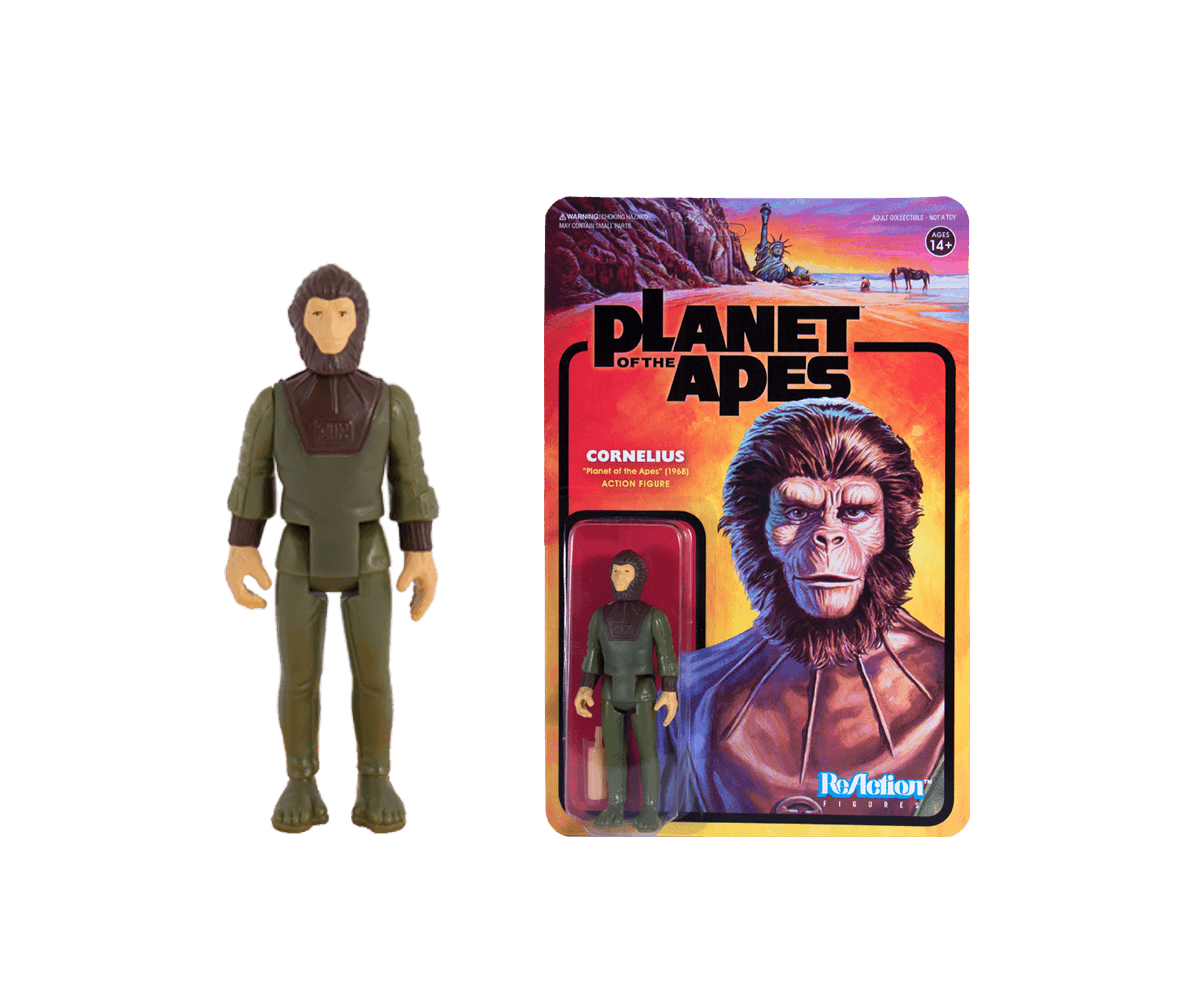 Dr. Zaius with cane accessory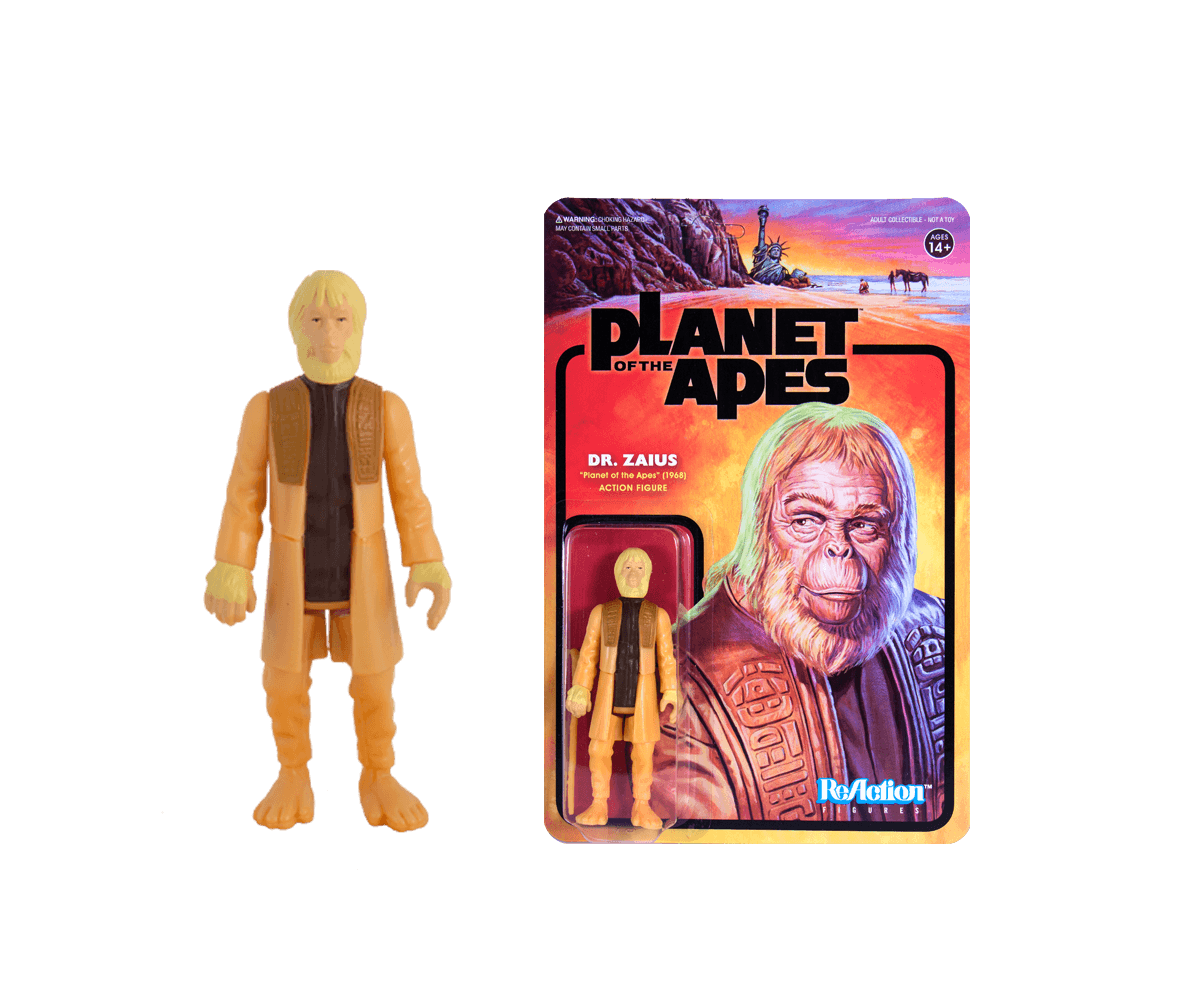 General Ursus with rifle accessory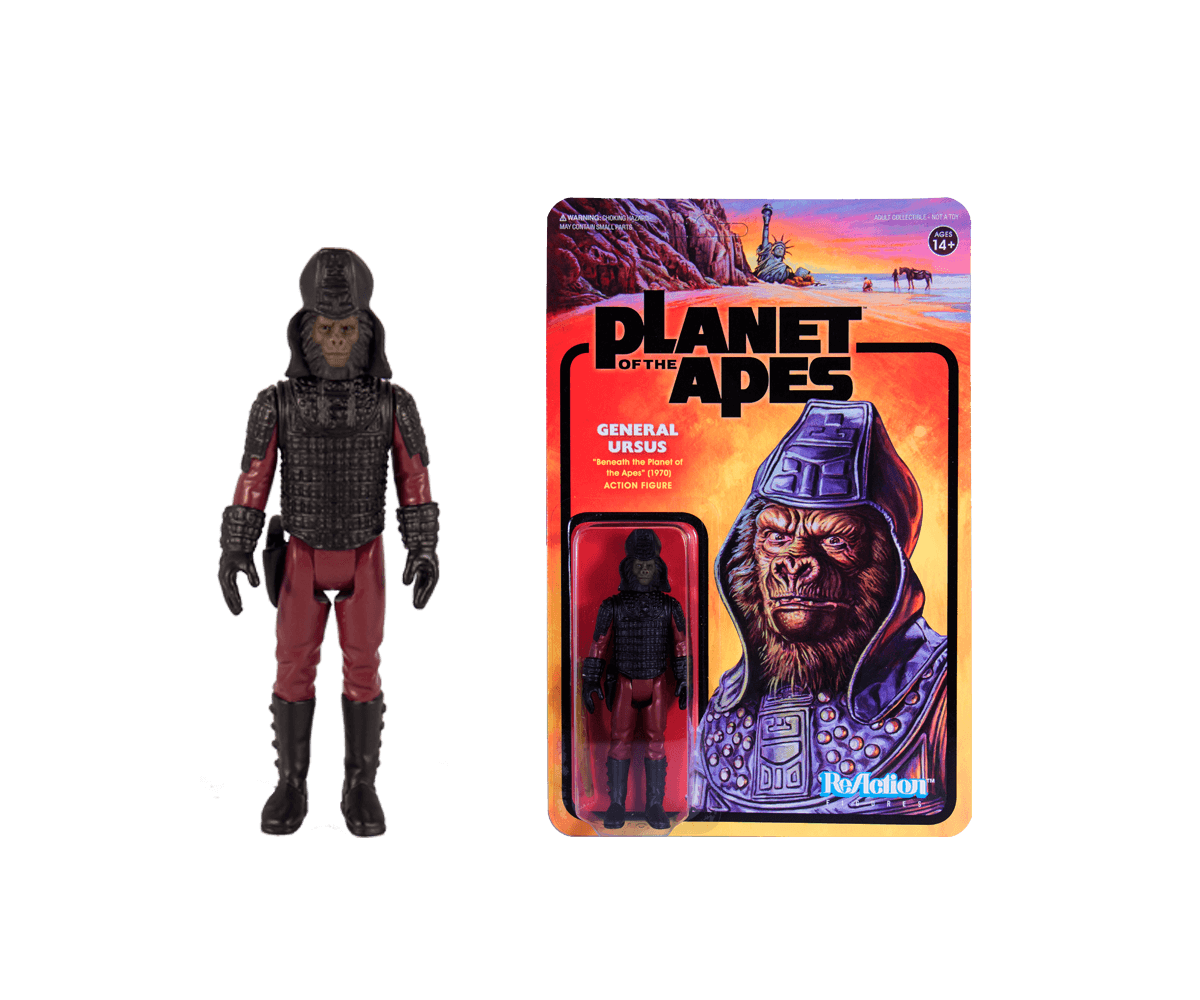 Nova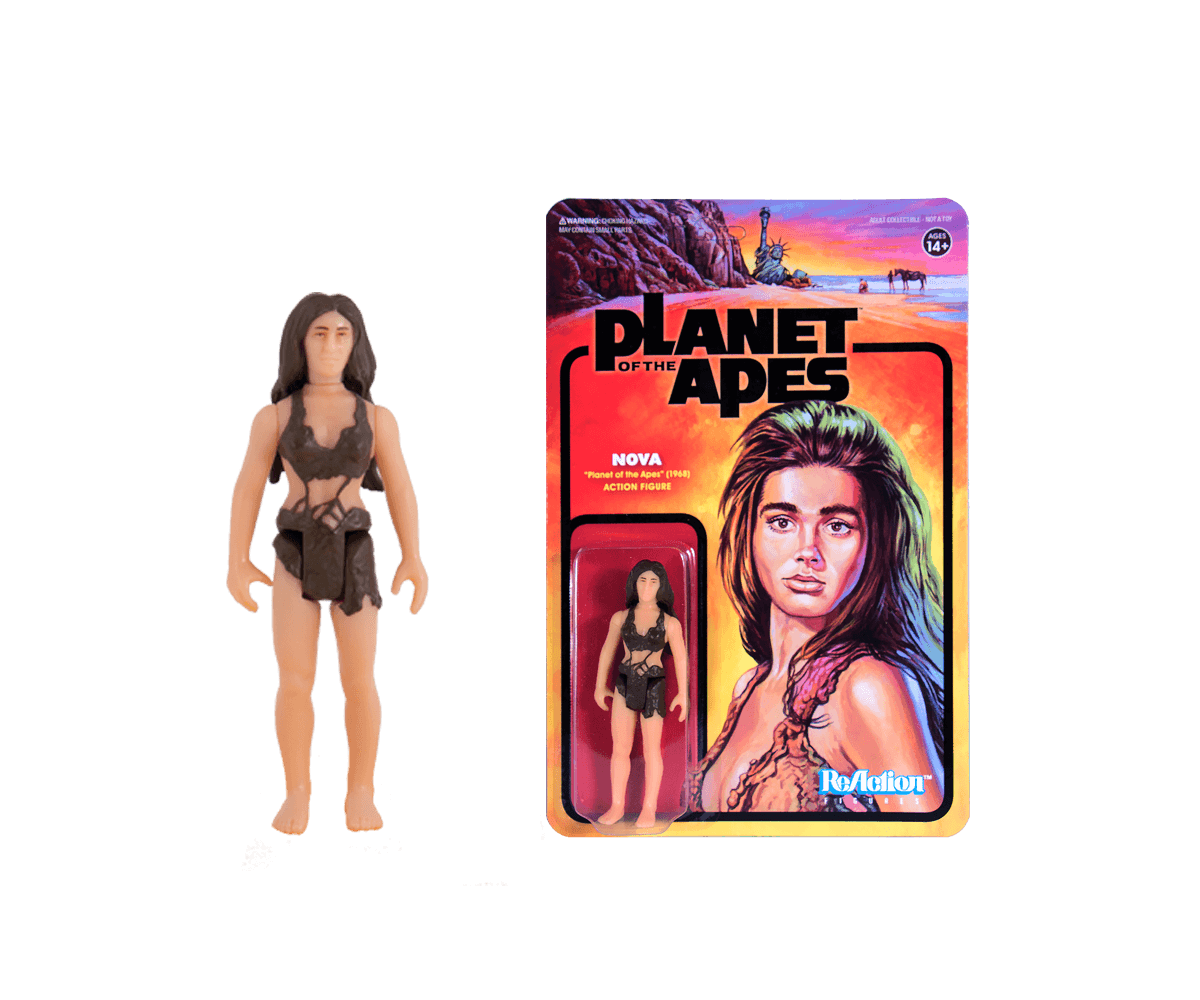 Taylor with rifle accessory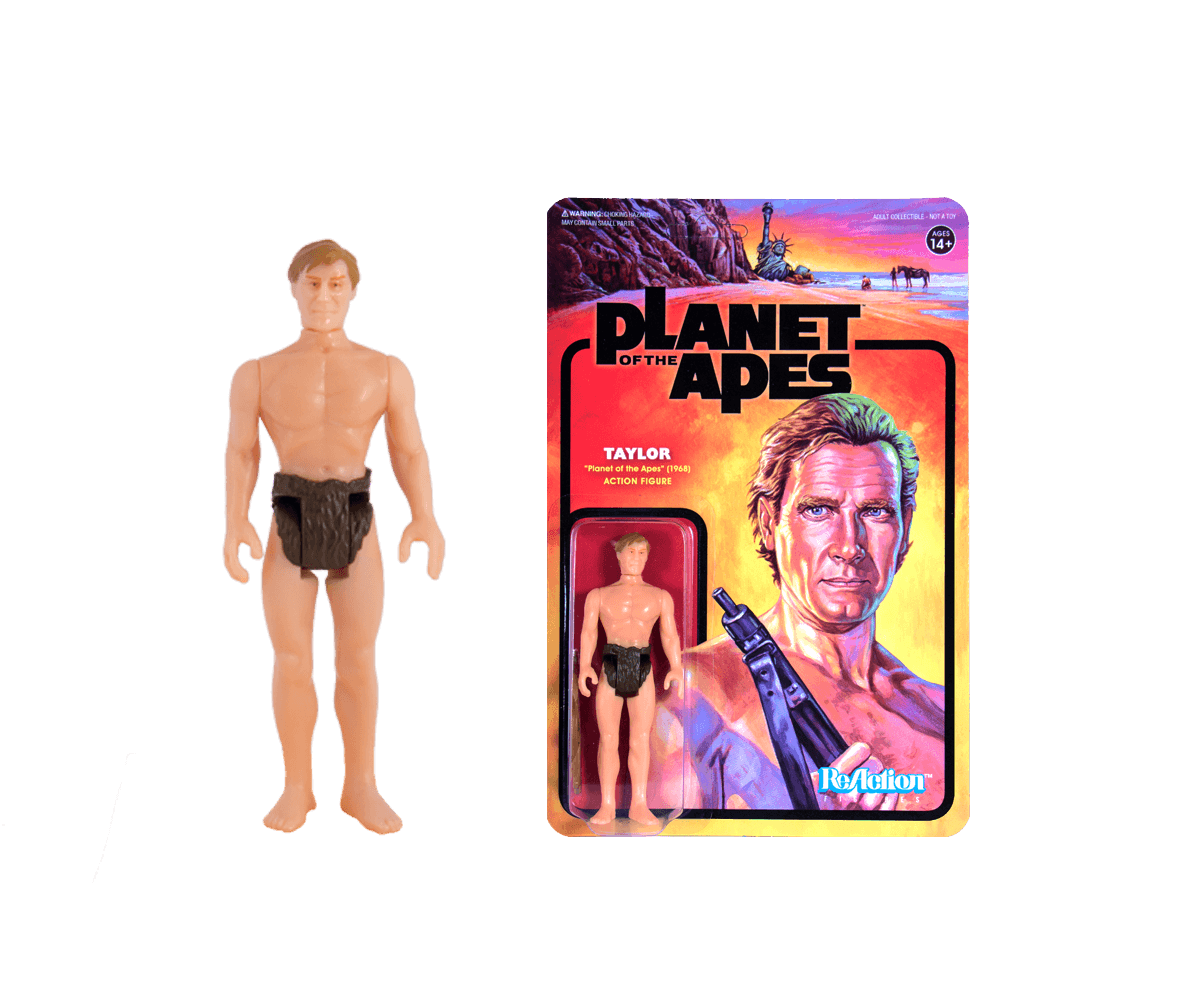 Zira
We'll keep you posted! Scheduled to release this month (April) these are sure worth collecting. We can't wait. Super 7 is indeed 'a mad house! A MAD HOUSE!".
[slider source="media: 97660,97659″ width="760″ height="360″ title="no"]