Thailands Sathit Leelapanyachon aka Nihombashi19 links up with Naomi knaff to present to you all the Summer Granny Ojiko Grandma! You know the score, when the Summer Season is here you got to look your best, other GILF's better look out as theirs a new Granny in town, Naomi Knaff in charge of some sexy makeup as well as the new wardrobe, time to strike a pose for VOGUE!
Ojiko granny who have face seems like the uncle and She lives in the jungle with her lovely pet. I call it Jun-ko. Jun-ko has come from retro Japanese toilet. Jun-ko 's name comes from "Junk". That's mean Jun-ko who is the real junk eater because She eats everything that Ojiko Granny gives her. (You know what I mean.. haha)My concept is I want to communicate to People about the two different things but They can live together with balance. U can see that how Ojiko granny takes care Jun-ko.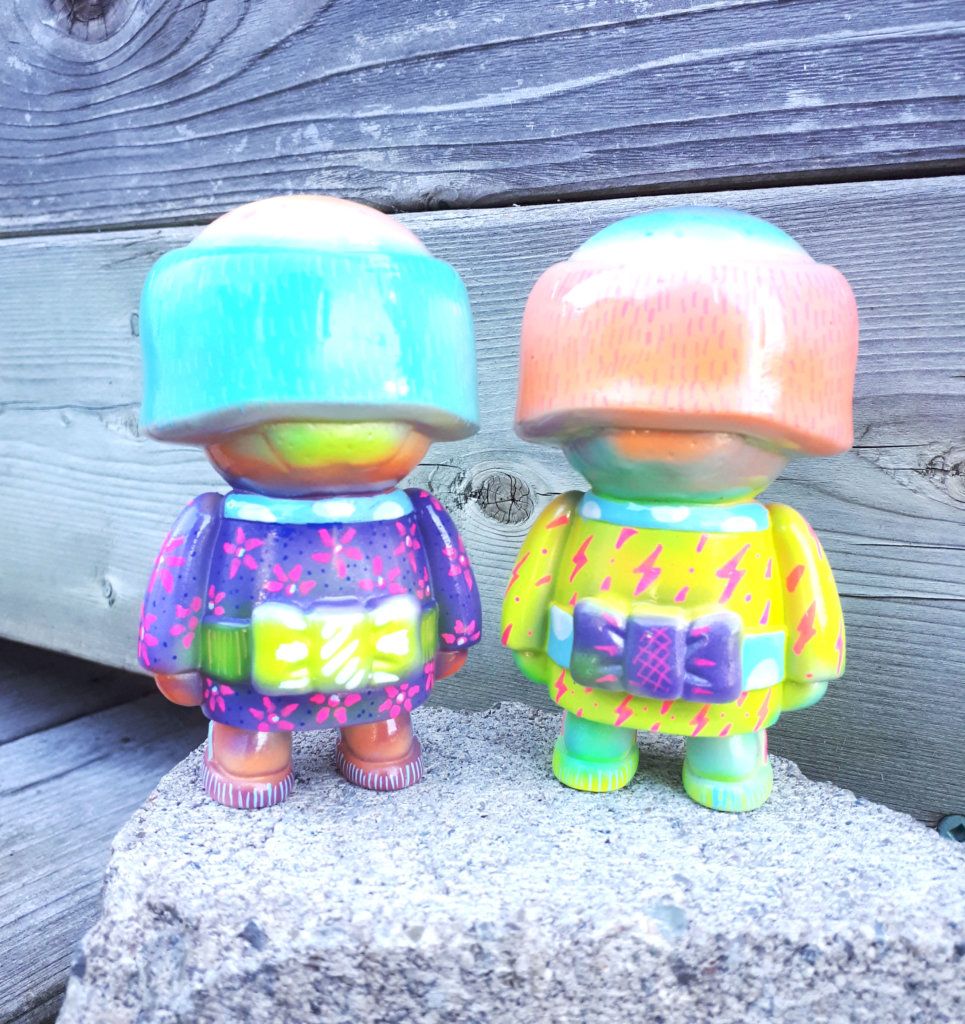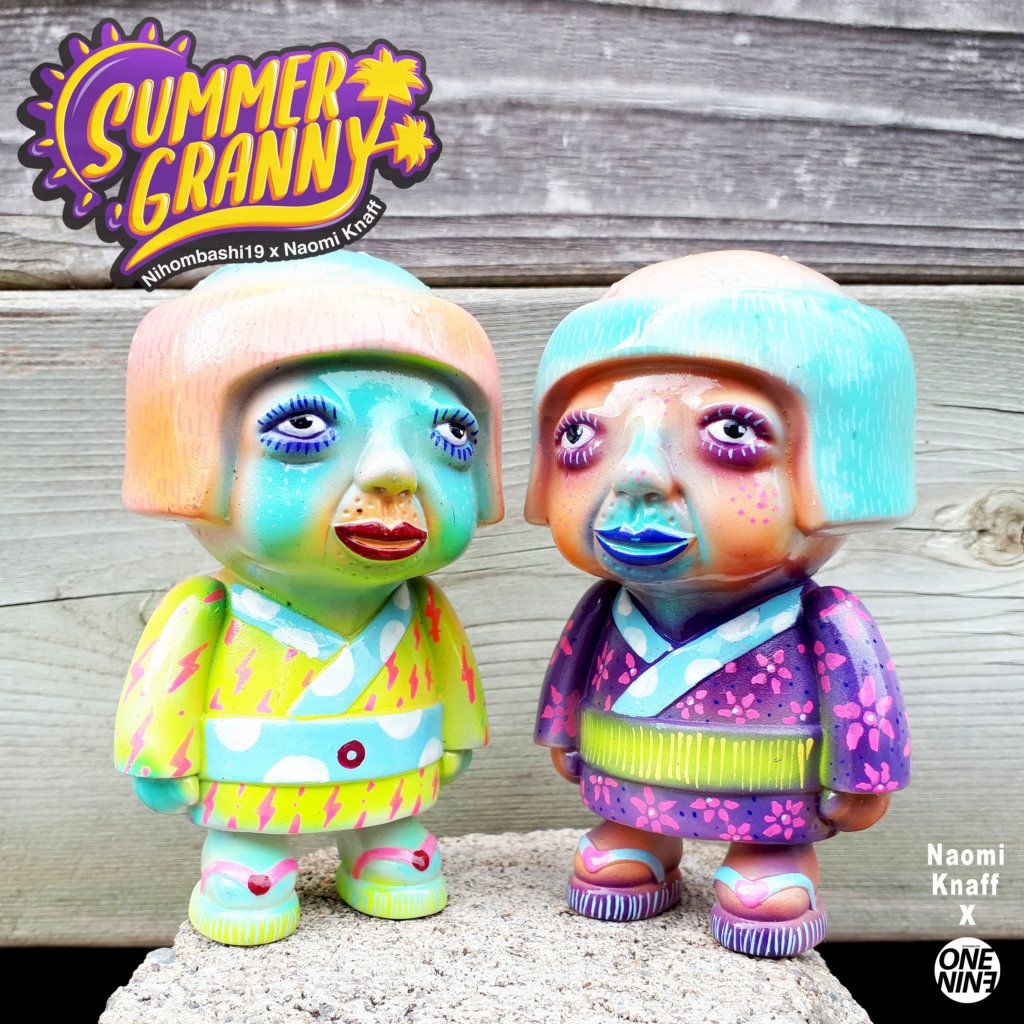 EDITION: Only 2 available

SIZE: 4″ tall
MEDIUM: resin toy
.
WHEN: Thursday 30th JULY 2020 at 6pm EST
WHERE: Naomik Naff Instagram
PRICE: $110 usd plus shipping
Show Naomi Knaff some love on http://www.naomiknaff.com/,Instagram, Twitter & Facebook.
Find Nihombashi19 on Facebook and Instagram.
If you want to get your Designer Toy news first, you should look to download our new TTC Mobile App. Designer Toy news direct to your smartphone. No dealing with social media algorithms.
Did we fail to mention IT's FREE.