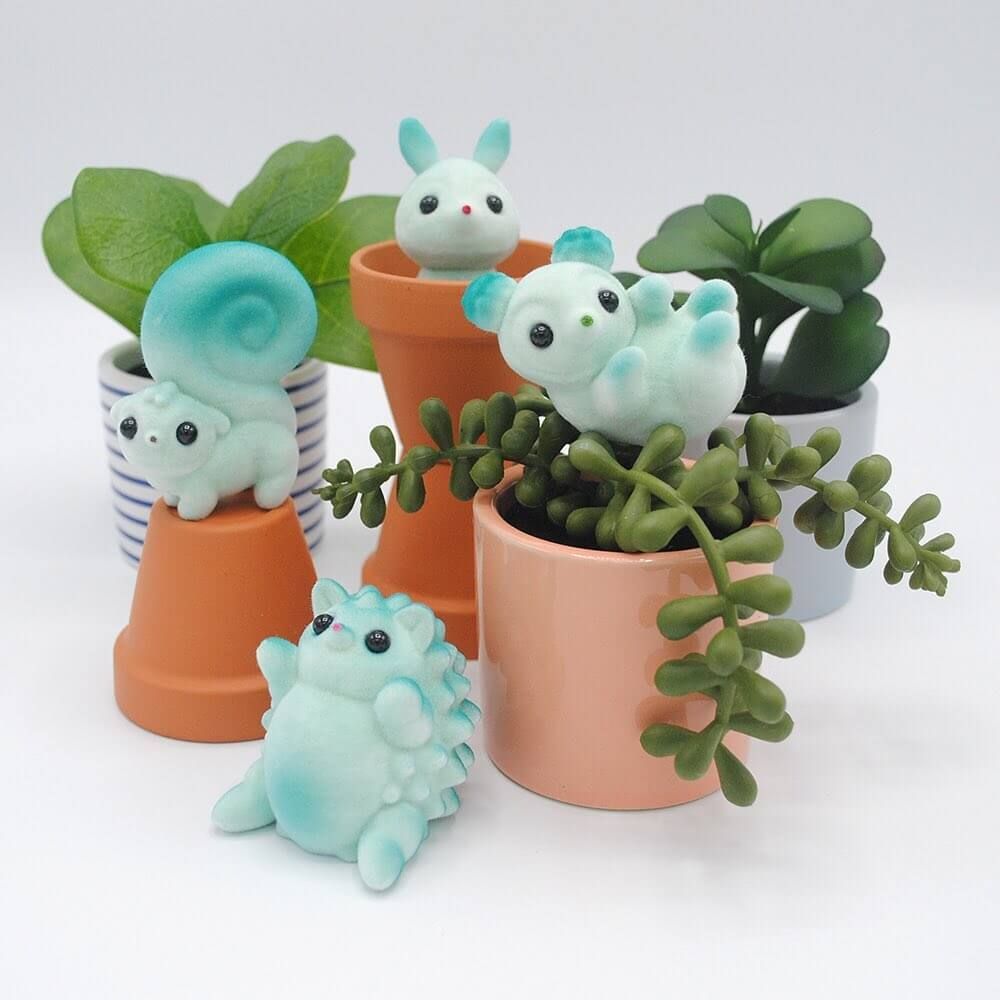 Sometimes you don't need the minute details, you just need to know the where & when. That's all that really matters, right? That is the case for the latest release from our good friends at Horrible Adorables who will be dropping their latest colourway of their Fuzzy Friends Succulent Sweeties tonight!
The When: Friday 1st May 5pm EST (10pm BST)
The Where: https://horribleadorables.mybigcommerce.com/designer-toys/
These new mint green Fuzzy Friends with teal accents are very likely to FLY outta the door when they drop later tonight, so get your fuzzy F5 fingers warmed up!
---
Horrible Adorables Social Media
Facebook: https://www.facebook.com/HorribleAdorables/
Instagram: http://instagram.com/horrible_adorables
---
If you want to support The Toy Chronicle, we have a number of options available to you. We have started to stock a wide range of releases that we think you will enjoy. Ranging from production pieces from Superplastic, to original pieces from our favourite artists. Purchasing one of our pins also really help. A quick, cheap way to also support the TTC is by making a small donation. These can all be completed below through our online shop. We appreciate all the support! Thanks!